👋 I'm giving you ₦1,984 in credit! To use it, open the Wish App with my link: https://dl.wish.com/EK23F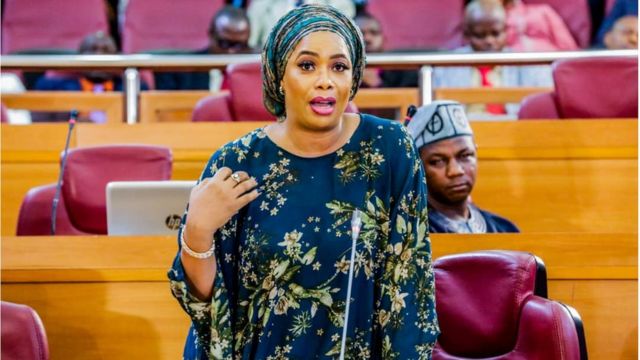 Dailynaijamode.com gathered 10 facts to know about Mojisola Alli-Macaulay who says say "Nigerian youths dey high on drugs all di time"
10 important things about [Mojisola Alli-Macaulay]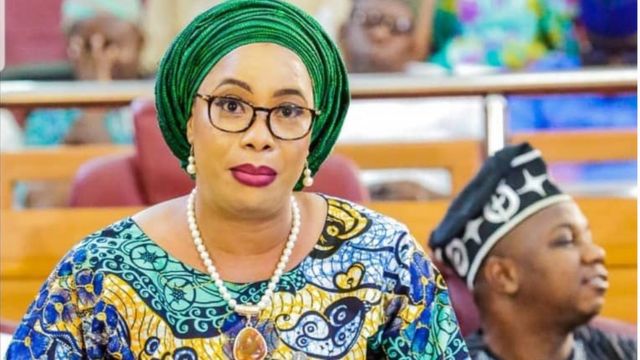 Mojisola Alli-Macaulay is a Nigerian politician at the State Houses of Assembly level. Mojisola Alli-Macaulay currently serves as the State Representatives representing Amuwo Odofin I constituency at the State Legislature.
1.Full Name: Mojisola Kehinde Alli-Macaulay AKA Mama Amuwo
2.Marital Status: Married wit pikins
3.Age: 43 years old
4.Date Of Birth: 10th October 1977
5.Place of Birth: Surulere, Lagos State
6.State of Origin: Lagos Island, Lagos State
7. Schools she attends, Qualification she obtain with Dates:
a. Primary School(s) wey she attend wit date(s)
i. FESTAC PRIMARY SCHOOL V 1984-1990
ii. SUBOLA NURSERY AND PRIMARY SCHOOL FESTAC TOWN 1982-1984
b. Secondary School(s) wey she attend with date(s)
i. FESTAC GIRLS' SECONDARY SCHOOL 1990-1993
ii. NAVY TOWN SECONDARY SCHOOL 1993-1995
c. Tertiary Institution(s) wey she attend with date(s)
i. LAGOS STATE UNIVERSITY 2015 set (Graduate of History and International Relations)
ii. THE OPEN UNIVERSITY MILTON KEYNES, UPON TYNE UK 2002-2003
b. Qualifications she obtain with dates
i. LL.B (IN VIEW) 2015 TILL DATE (student of Law at the University of Lagos)
ii. DIPLOMA IN SOCIAL SCIENCE UK 2002-2003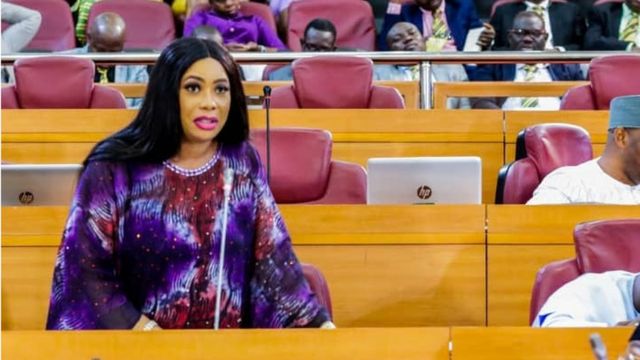 8. Working/ Professional Experience with date(s)
i. NEWSCASTER, PRESENTER ON MITV/STAR FM
ii. MARKETING MANAGER, D.R. MARKETING & COMMUNICATIONS
iii. RADIO LAGOS/EKO FM 89.75 DUTY ANNOUNCER
iv. SENIOR MARKETING EXECUTIVE, PRESENTER AND PRODUCER, CONTINENTAL BROADCASTING SERVICE (TVC/RC)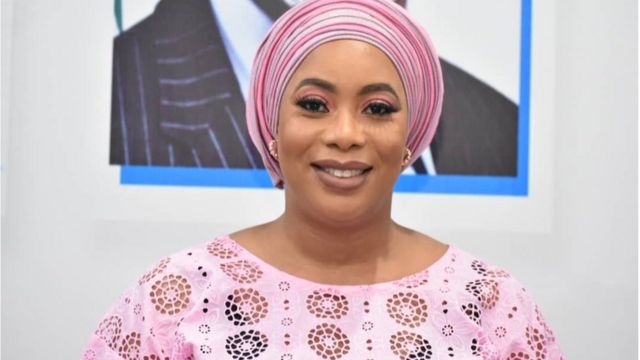 9. Mojisola Alli-Macaulay Political career, post with dates
FORMER COUNCILLOR, WARD B1 (2010- 2013)
FORMER DEPUTY LEADER, AMUWO ODOFIN LEGISLATIVE COUNCIL, AMUWO ODOFIN LGA
MEMBER LAGOS STATE HOUSE OF ASSEMBLY: 2019 – DATE (9TH LEGISLATIVE ASSEMBLY)
CONSTITUENCY: AMUWO-ODOFIN I
POST: CHAIRMAN, COMMITTEE ON CENTRAL BUSINESS DISTRICT, LAGOS STATE HOUSE OF ASSEMBLY
10. Hobbies:
Mojisola Alli-Macaulay hobbies include Reading, Travelling and Good Music.
Apparently, she is being accused of beating up her father and using COVID-19 palliatives as birthday souvenir.
Got a story? If you've got a celebrity story, video or pictures get in touch with the Dailynaijamode.com entertainment team by emailing us celebritygists@dailynaijamode.com - we'd love to hear from you.