Kenya Socialite Vera Sidika has come out to set the record straight on pregnancy rumours. In a recent Q and A with her fans, she had the chance to speak on every pregnancy question thrown at her.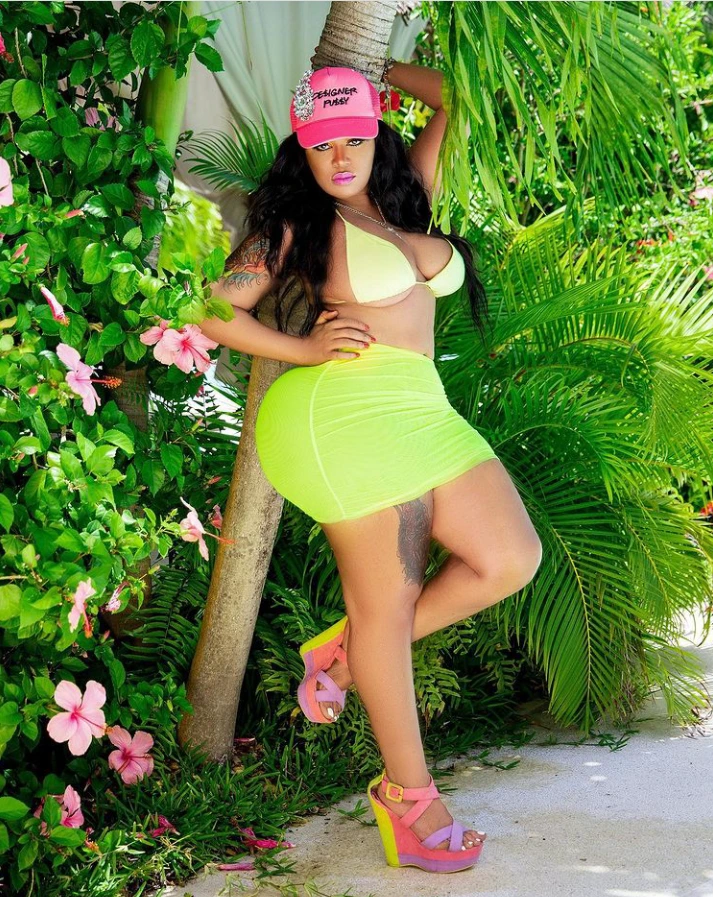 "Waah why do people think I'm pregnant though? I don't understand y'all say I'm pregnant every year sijui ni air pregnancy coz by now, I should be having like four kids for the four years of rumours. Maybe I should go on IG live tomorrow so y'all can point out where the "pregnancy" is," she stated.
She however told a fan that next year might be a possible year for her to get pregnant.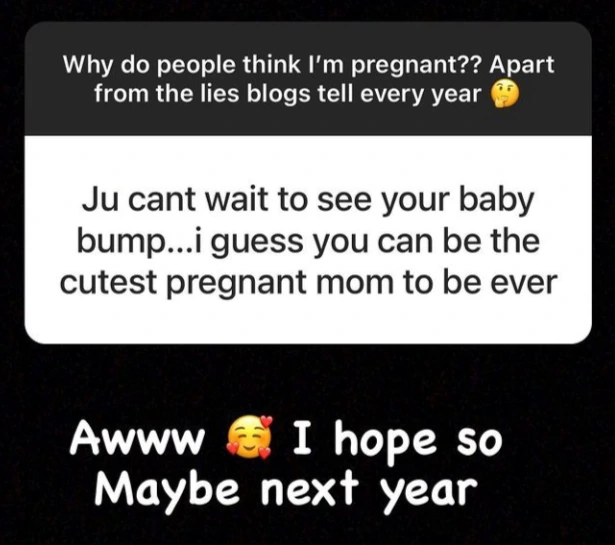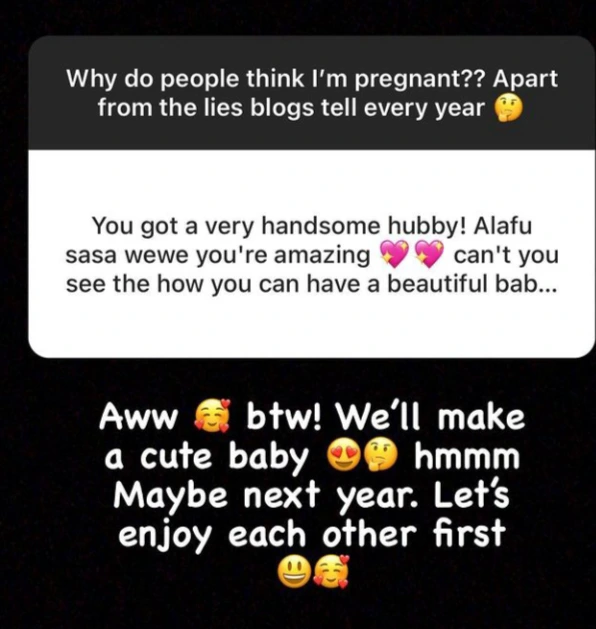 She went out further to let out a little secret to her fans.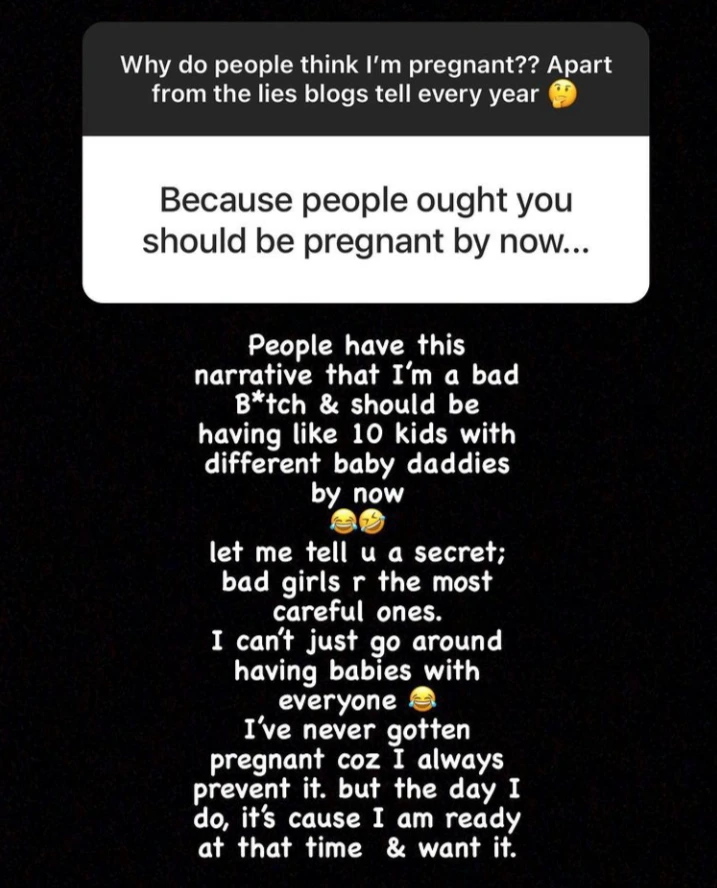 Vera stated that when she does get pregnant she won't keep calm.
"I'll still twerk with my belly."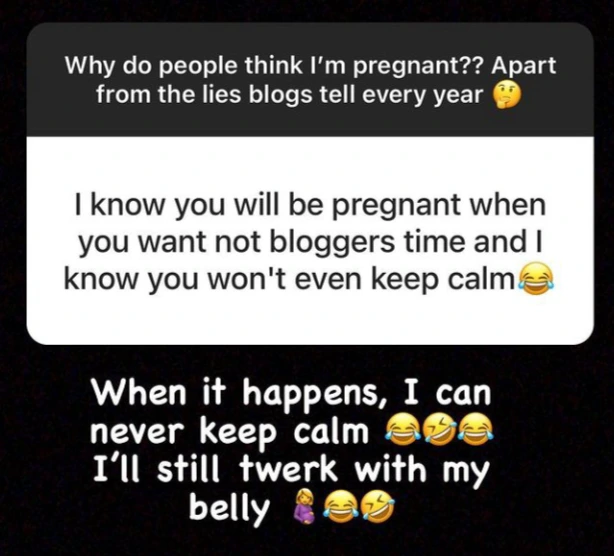 She also cleared out rumors of being ashamed of her child and leaving her with her mom.
She stated that theirs no shame in children and her mother would never let that happen as she has house helps and could get up to 10 nannies if she wanted.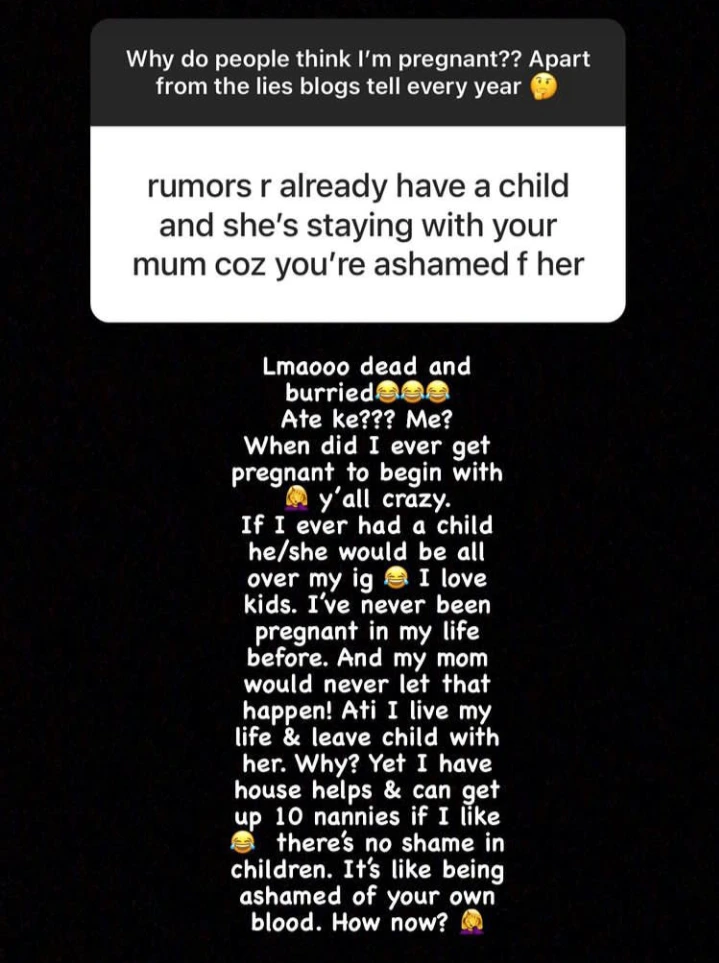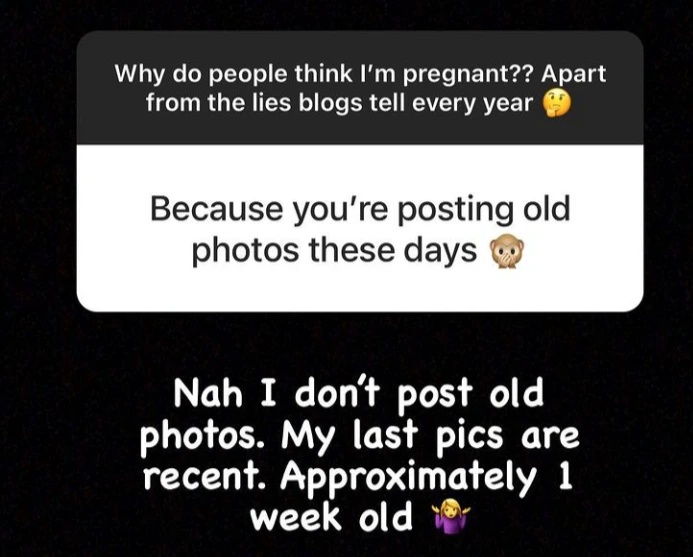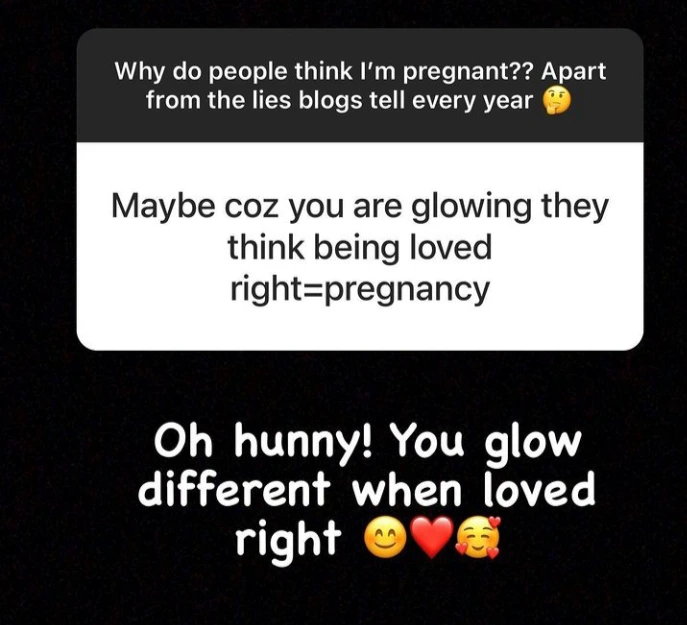 Click the link below to join our telegram and watch exclusive videos