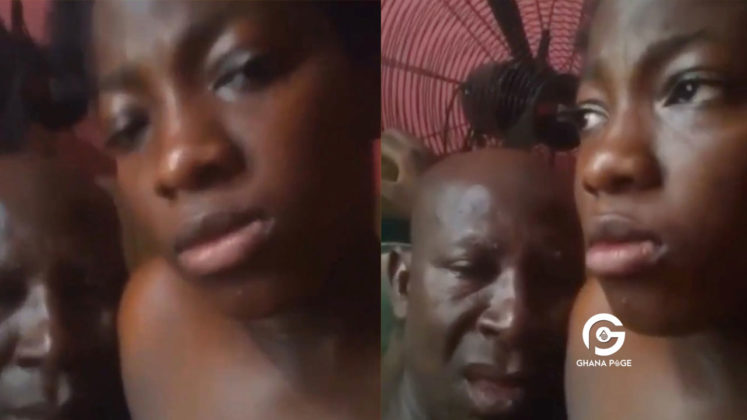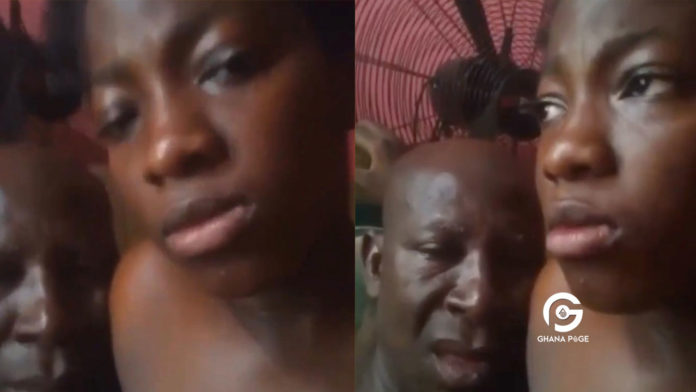 Ghana has had it real first Atopa tape hitting social media. Surprisingly, it involves a 65-year-old man and his 23-year-old girlfriend.
The video was recorded by the man at the resistance of the lady but the old man prevailed.
In the video, the old man was displaying the firm looking boobs of the girl to the camera as he expresses his love for her.
The lady could not understand why he will record her when she was sitting right there with him but he did not stop.
Angrily, the 24-year-old attempted to leave but the old man wanted to know how many times he has fvck her for her to just leave like that.