The effects of the pandemic on Nollywood was very tough. For months, they had to shut down all productions and wait till there was more information on how to manage the virus. The industry lost money and produced a lesser volume of films than usual. When production finally resumed, actors had to exercise caution and figure out new ways to act amid COVID regulations.
Yet, these men found a way to grow their art in the middle of all the chaos 2020 brought. That is why we'll be waiting to see what magic they'll pull off this year.

1. Alvin Abayomi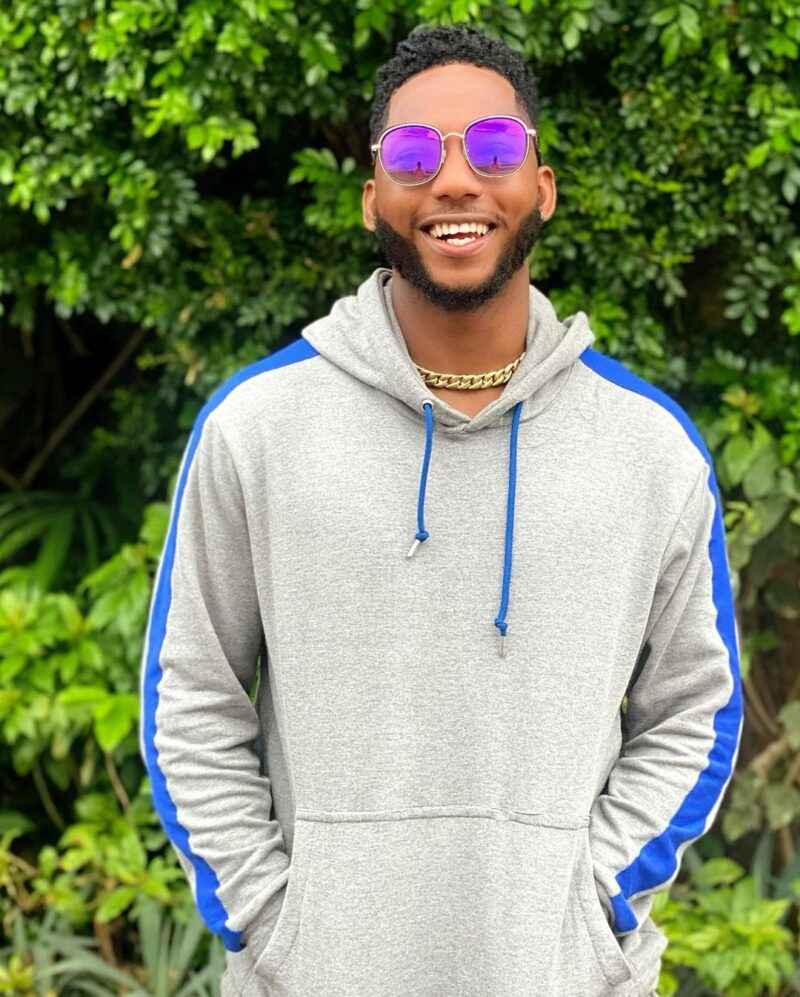 Alvin made his first appearance in Nollywood on 'Theatre of Dreams' in 2013. But he made his breakout appearance as 'Ebisinde' on 'MTV Shuga' in 2017. Since then, he has featured in several movies including 'Jenifa's Diary', 'Isoken', and 'Moms at War'.

The 27-year-old reached more people in Nigeria and abroad after some of his movies like 'Locked' and 'Kassanova' started showing on Netflix in 2020. He joined other MTV Shuga cast members in self-producing and directing his part for their coronavirus 70-episode special during the lockdown. He also appeared in cinematic productions,  'Unroyal' and 'Loud'. Abayomi is young, talented, and ambitious. He has all the right ingredients for him to take on Nollywood this year and win.

2. Asa'ah Samuel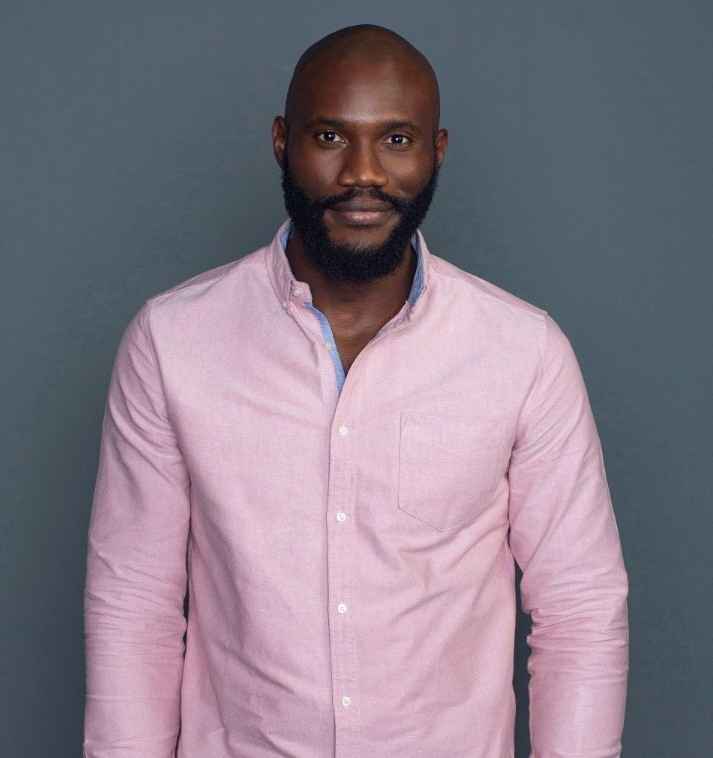 Asa has been in the industry for a minute. Many fans will remember him from either '5ive' or as Didi's boyfriend, 'Obinna' in season 4 of 'Skinny Girl in Transit'. But, the actor shot into limelight from the web series 'Phases' in 2019. The show returned during the lockdown last year for a second season, and Asa got another chance to establish himself as a good actor. He also appeared in two major films in cinemas, 'This Lady Called Life' and 'Finding Hubby'. He is going to be on our radar this year.

3. Baaj Adebule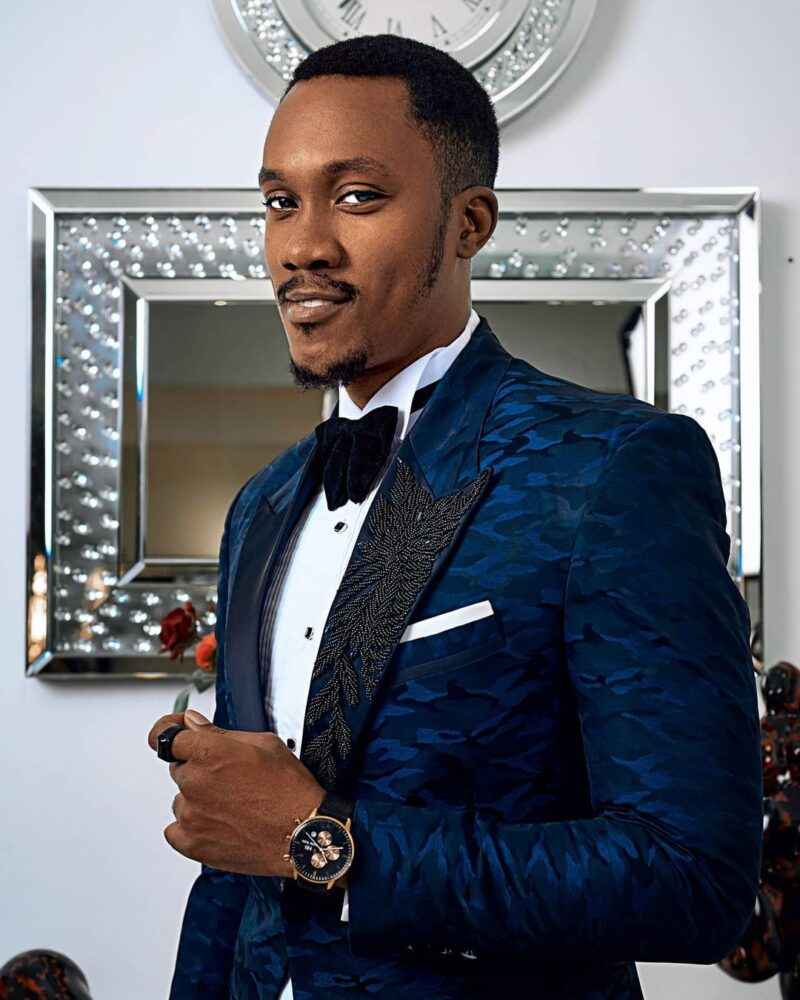 Baaj Adebule is the quintessential TV actor. In 2020 alone, he appeared in several made-for-TV films. Some of them include 'Hit and Run', 'My Grandfather's Wife', 'Jaded', 'Becca's List', 'March 17th', 'Second Chance', and 'Win A Heart'. His role as 'Louis' in Red TV's 'The Men's Club' made him trend for weeks last year. He also appeared in 'Sanitation Day' and 'Soldier's Story: Return From The Dead' that showed in cinemas across Nigeria.

This year, Baaj already has a few projects lined up. He will feature in Paul Utomi's soon to be released 'Country Hard' and Zeb Ejiro's remake of the 1998 film, 'Sakobi: The Snake Girl'. He will also be releasing his directorial debut, 'Come With Me'.

4. Bucci Franklin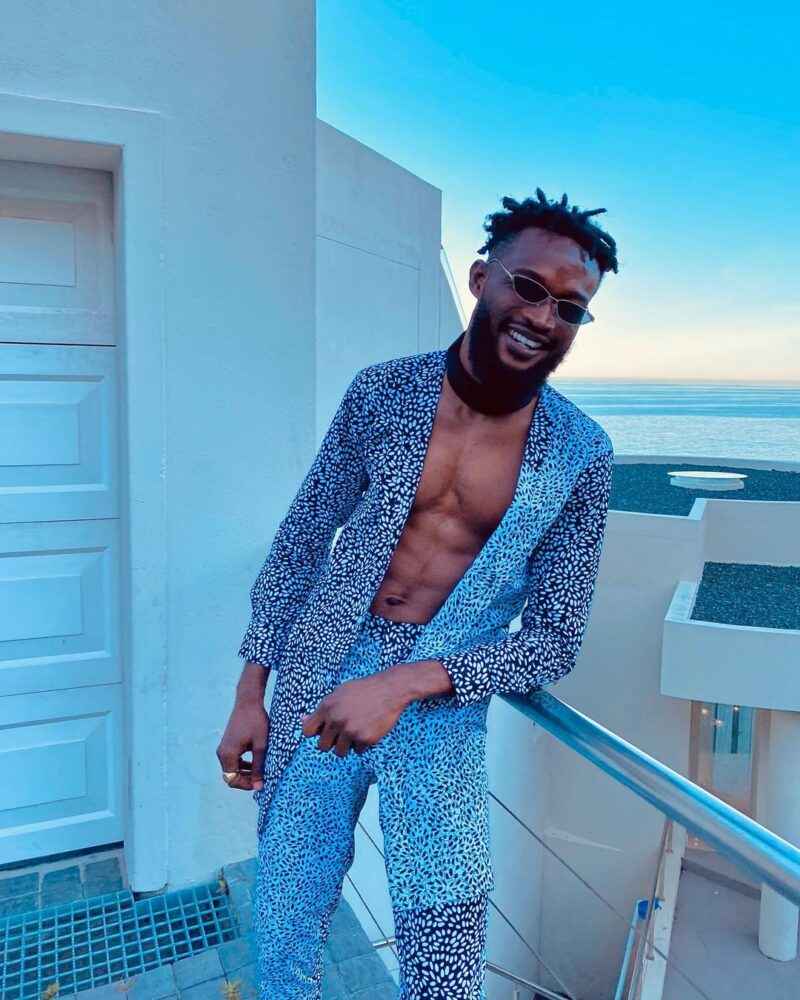 Bucci started his acting career on 'AY's Crib' in 2013. He has slowly grown his career since that time. Over the years, he has appeared in movies such as 'Knockout Blessing', 'Jemeji', 'Tinsel', and 'Being Mrs Elliot'. He established himself in 2020 when he featured in what was arguably the biggest film of the year, 'Rattlesnake: The Ahanna Story'. Critics have praised his performance in the movie. We are sure his role as 'Nzemnozo' will open the doors to bigger projects this year.

5. Chimezie Imo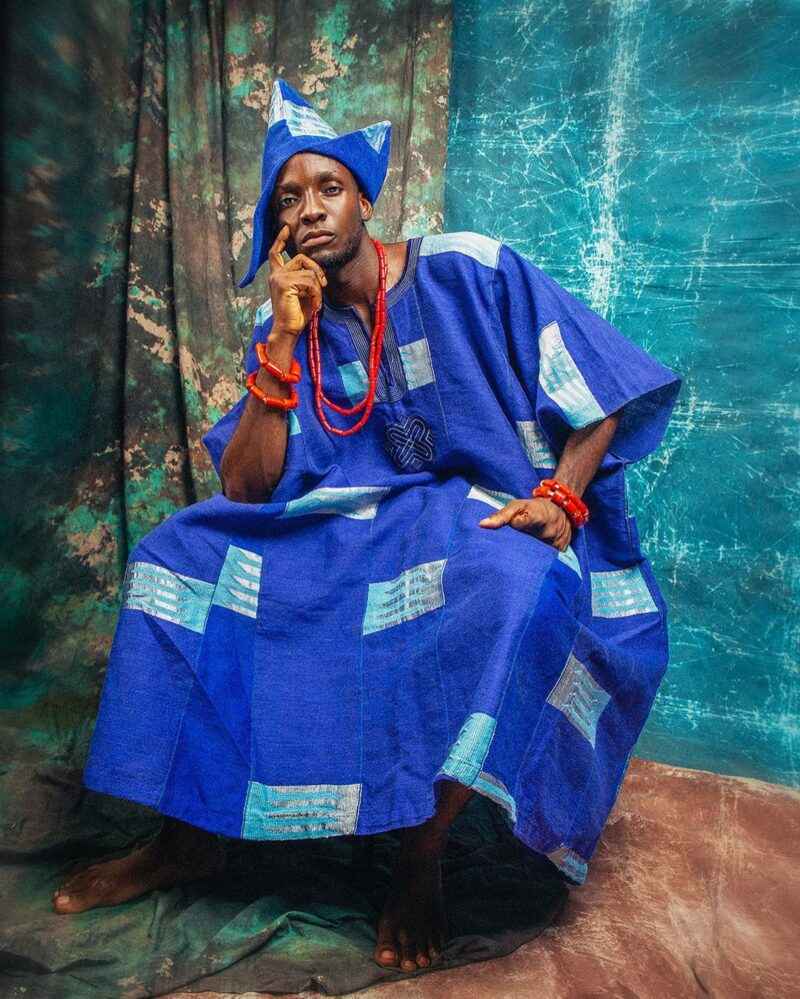 Chimezie has perfected the art of playing 'teenage' roles even though he is 28 years old. His gift and 'baby face' have created a niche where he is slowly winning and capturing hearts. He started his career on the set of 'Learning Curves' in 2014 but became popular after his role as a high school student, 'Shina' on MTV Shuga. He channelled that youthfulness again when he played 'Nimbe' in the critically-acclaimed eponymous film. The 2019 film started to stream on Netflix in 2020 and won him a new group of fans.

His role on Red TV's hilarious crime-comedy web series,  'Inspector K' also made him more popular. He rounded up the year on a high as he appeared in Nollywood's first superhero film, 'Ananze and the Zipman' as 'Ananze'. He proved that he is worthy of a place as an actor in 2020 and is bound to do even more this year.

6. Efa Iwara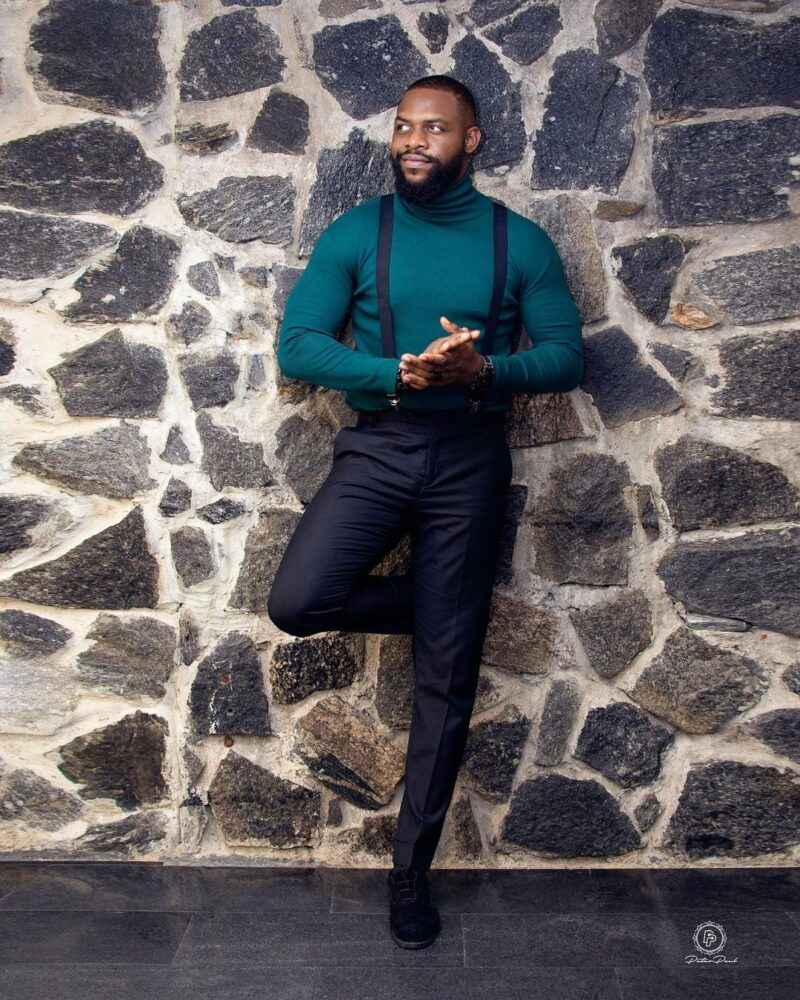 He started his journey to stardom as an artiste in 2006 and made a full career change to acting in 2016. Since starring on Ebonylife's 'Life 101', his career has been on the up and up. The year of the Coronavirus, 2020, was one of his best as an actor. He had movies showing on the web, on TV and in the cinemas. For most of the year, he played characters that resonated largely with the audience. For months he trended as two of the characters he played on completely different series.

One of the series, Africa Magic's 'Unbroken' started in 2019, but Efa's character, 'Tivdo' trended at least once every week, especially during the lockdown. When Red TV's 'The Men's Club' returned for a third season in July 2020, no one realised how big it would be. Efa's character, 'Tayo,' trended every week after they released a new episode. He embodied the characters and played them so convincingly that fans of the shows often trooped to social media to discuss and heap praises on the actor.

To top off an already amazing year, Efa had three movies in which he played major roles in the cinemas. He appeared in 'Rattlesnake: The Ahanna Story', 'This Lady Called Life', and 'Finding Hubby'. The 30-year-old set a major record for himself last year and proved he is an outstanding actor. We can't wait to see him beat his own records in 2021.

7. Eso-Dike Okolocha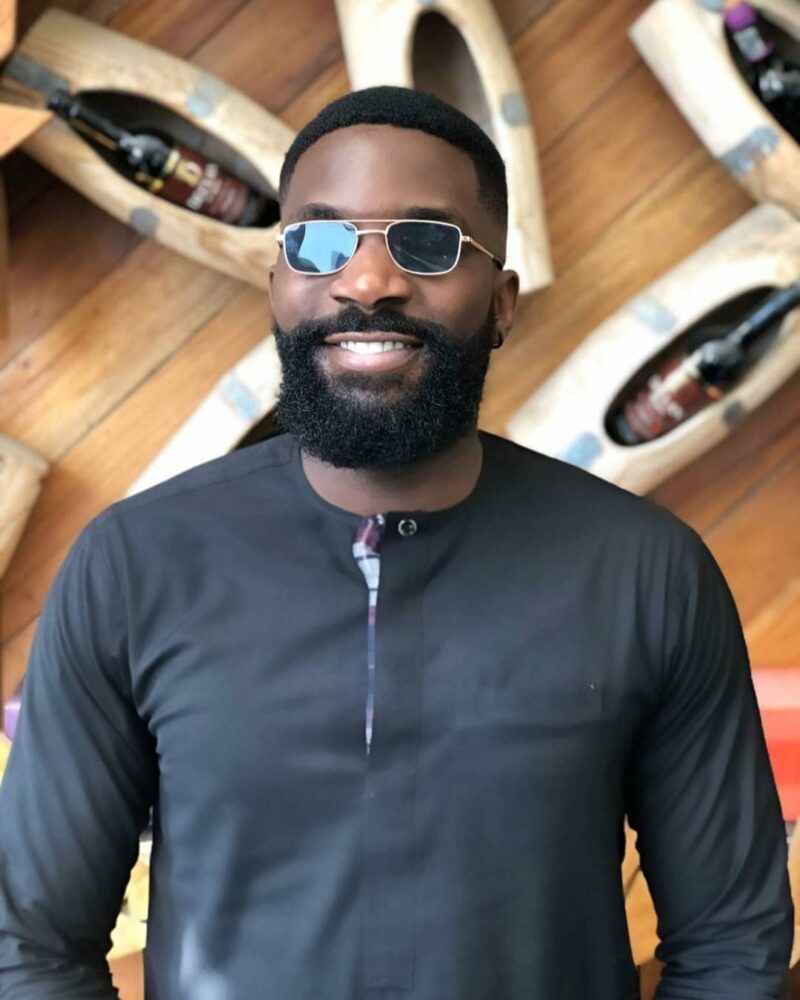 Eso has been working hard to break out as a mainstream actor since he first appeared on 'Tinsel' in 2015. He has since featured in other series such as 'Jenifa's Diary', 'Forbidden Fruit' and 'Man of Her Dreams'. However, 2020 was the actor's biggest year yet.

He appeared on the big screens in cinemas as a member of the 'Finding Hubby' cast. He also took over television, appearing in three series simultaneously. Those series include Africa Magic's 'Riona', Arese Ugwu's 'The Smart Money Woman', and Funke Akindele's 'Jenifa's Diary'. The host and rapper also joined the cast of Ndani TV's new show, 'Game On' as a major character towards the end of the year. Eso is sure to do so much more this year, and we will be keeping our eyes on him.

8. Frank Konwea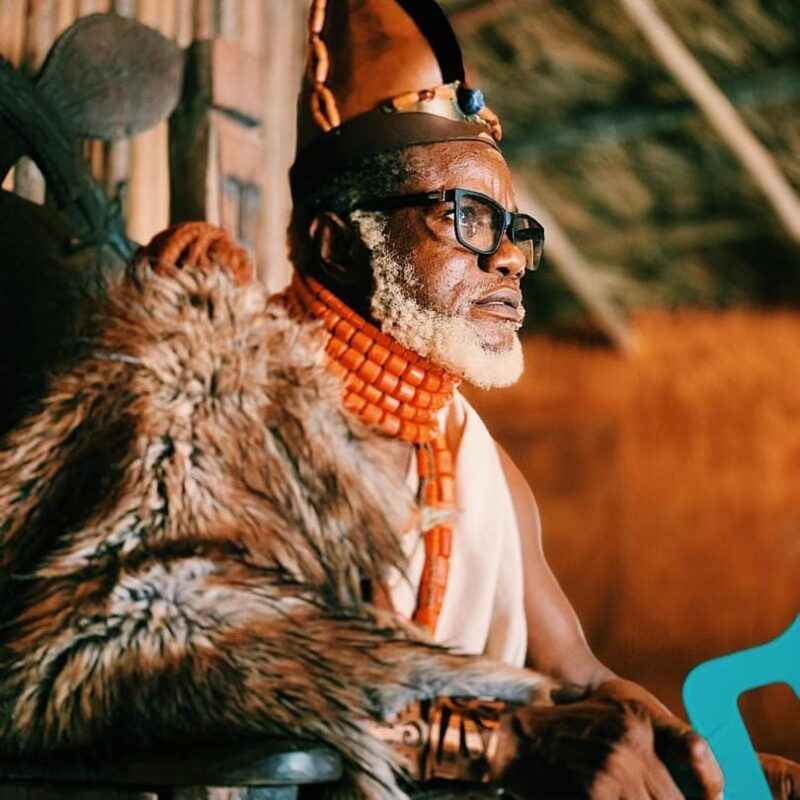 Frank Konwea first came to the limelight on Big Brother Naija Season 1, known at the time as 'Big Brother Nigeria'. After BBN, he mostly took on roles in stage plays, and it paid off. He came back strongly into the limelight last year as 'King Ofotokun' on Africa Magic's 'Riona'. Critics have lauded his performance on the new series. It's hopefully all he needs to take over Nollywood this year.

9. Gabriel Afolayan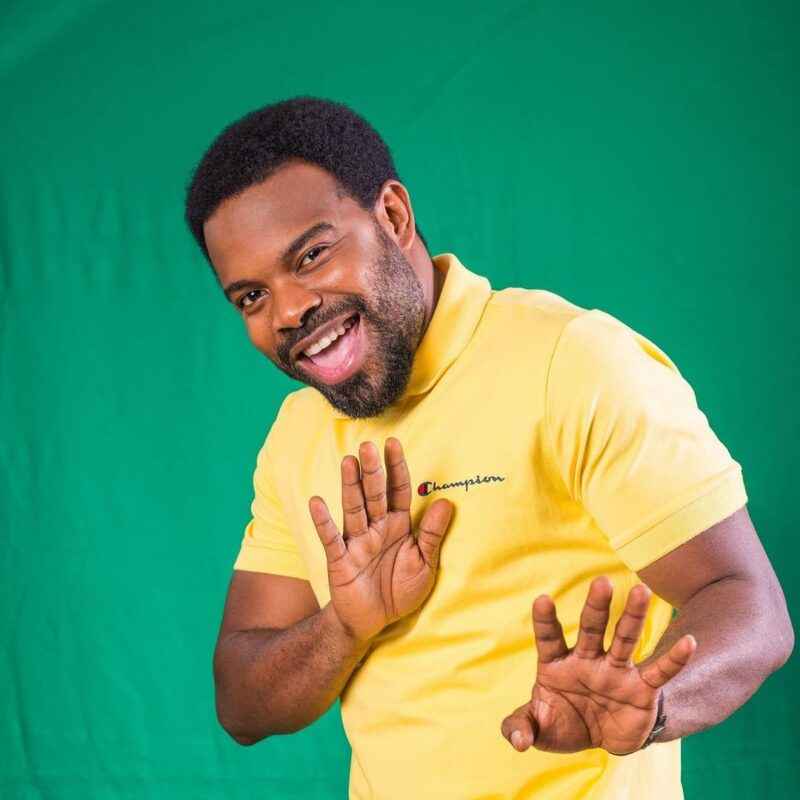 Gabriel Afolayan is an actor in every sense of the word. Since his breakout role as 'Dosu' in Tade Ogidan's 'Madam Dearest' in 2005, he has played almost every role imaginable. He is regarded by many as one of the best actors in Nollywood, appearing in both English and Yoruba films.

In 2020, he appeared in two Yoruba films, 'Iwalade' and 'Alubarika' – for which he won the Heritage Awards 'Best Actor of The Year'. The method actor also took on Netflix in 2020. His 2019 film, 'Coming To Insanity' and Kunle Afolayan's 'Citation', both of which he played major characters, received praises from fans and critics. Both movies trended on social media and on the streaming site.

He also made an appearance in one of the year's highest-grossing films, 'Introducing The Kujus'. And he is already off to a good start this year. On Christmas day, he announced that he will feature in Daniel Ademinokan's 'Gone' coming later in 2021.

10. Karibi Fubara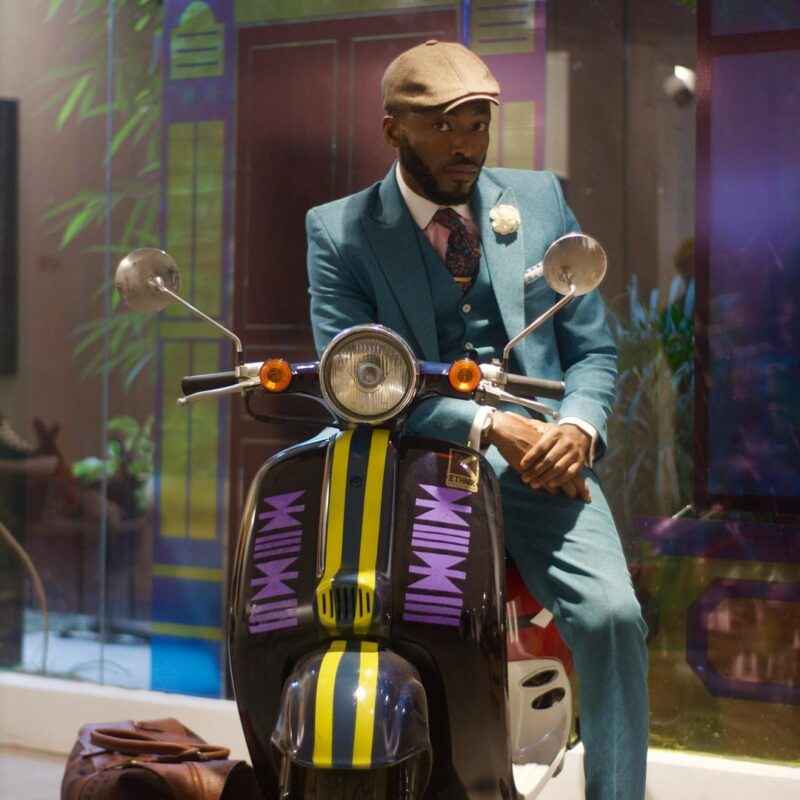 Karibi Fubara is an actor and producer, known for his Netflix production 'We Speak Dance'. He has a career in the industry spanning over 15 years. He has starred in several movies including the faith-based film, 'God's Calling' and Ndani TV's short film 'Fractured' alongside Eku Edewor. The actor shared with fans in May 2020 that he fought and beat kidney Cancer. He went back to work immediately after his recovery and made his first post-cancer appearance as 'Bode' in 'The Smart Money Woman'. He also took on the role of 'Rotimi' on the newly-released 'Quam's Money'. Now that the actor is back in good health, we can only expect to see more of him in Nollywood this year.

11. Paul Utomi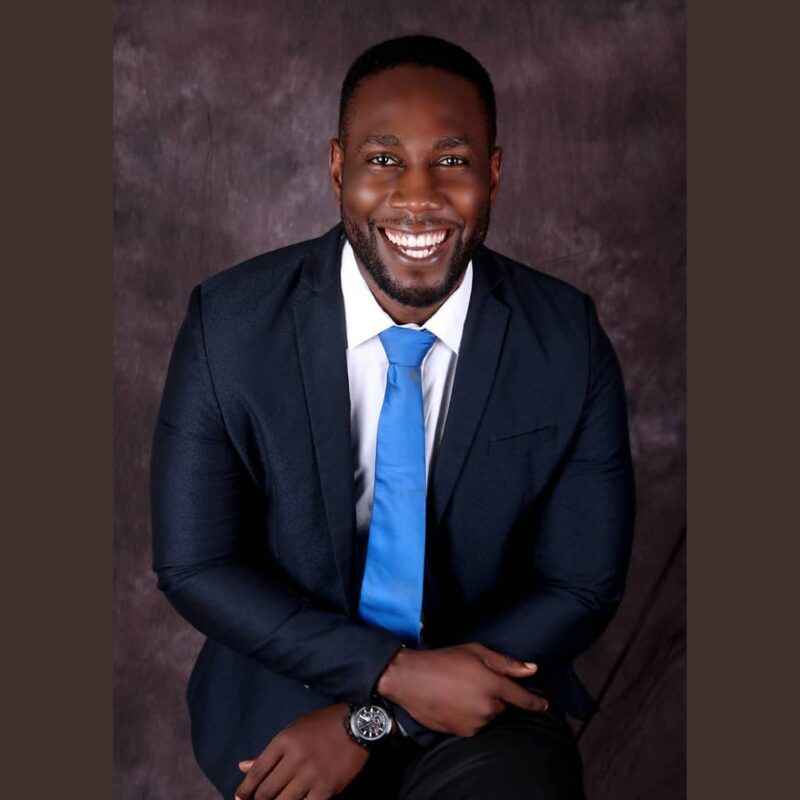 Paul started acting in 2012, but as a true student of the late Amaka Igwe, he took on production early in his career. Over the years, he has appeared in Nollywood films like 'E.V.E', 'Ojuju', 'Knockout Blessing', 'Visions', and more. He had a very productive 2020, appearing in three major films. He played the role of 'Kemical Ali' in the highly-acclaimed afro-futuristic film, 'Ratnik'. He also appeared on 'This Lady Called Life' and 'Finding Hubby', all while working on the production of his second film. Plans are in place to release his debut directorial movie, 'Country Hard' in 2021.

12. Swanky JKA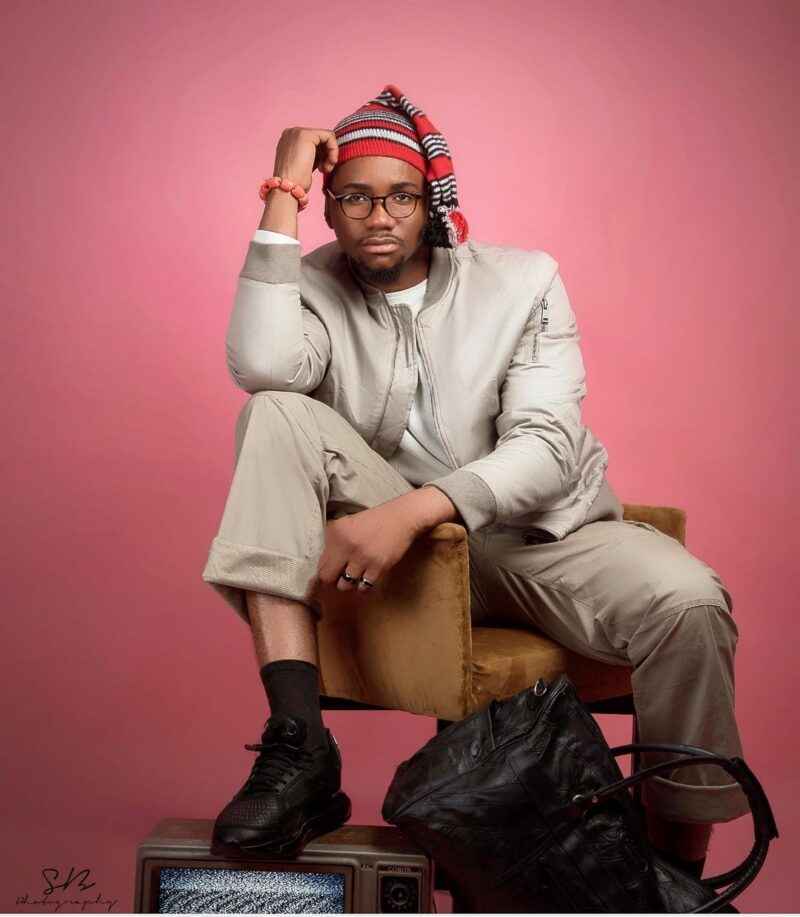 Jidekene Achufusi has been on an upward rise in Nollywood since he appeared as the main character in 'Living In Bondage: Breaking Free'. He started the year on an incredibly high note after winning his first Africa Magic Viewers Choice Award (AMVCA) for his performance in 'Living in Bondage'.  To round up a year filled with endorsements and ambassadorships, he took on the role of 'Chidi' in 'Kambili: The Whole 30 Yards' and killed it. He has already proven that he is an amazing actor, so we just know that he will be creating new personal records for himself this year.

13. Tomiwa Tegbe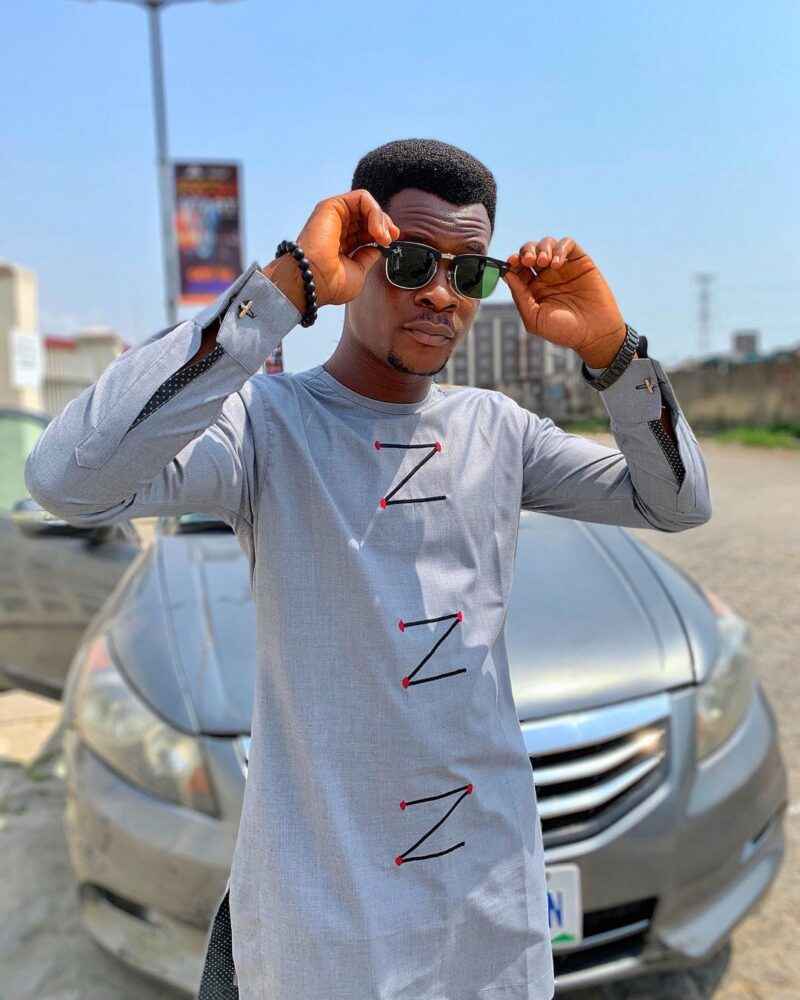 Tomiwa is a comedic actor, a quality very few full-time actors in his generation have. He ventured into acting in 2011 in Niyi Akinmolayan's film, 'Valour'. But he only hit mainstream popularity after he played 'Wasiu' on 'Shuga'.

During the lockdown, he self-directed his scenes on 'Alone Together'. It was released on weekdays for 14 weeks by MTV to encourage and entertain Africans during the lockdown. As a member of the cast of 'My Siblings and I', he also kept Nigerians entertained with his comical acting. He will hopefully appear in more Nollywood series and movies this year.

14. Tosin Ibitoye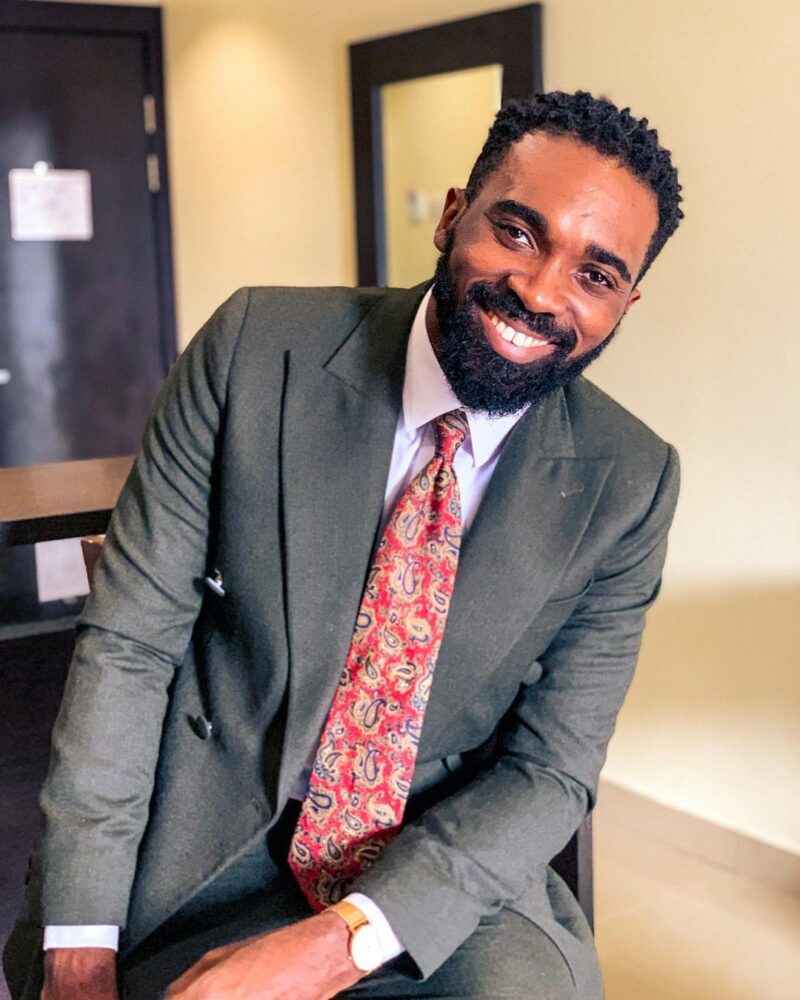 Tosin came back hotter last year to the second season of Ndani TV's 'Phases', capturing the hearts of many girls. While he didn't do much more, his role as the main actor in the web series gave him top of mind awareness. We'll be on the lookout for his return as 'Sukanmi', and we hope to see him in more Nollywood projects this year.

15. Uzor Arukwe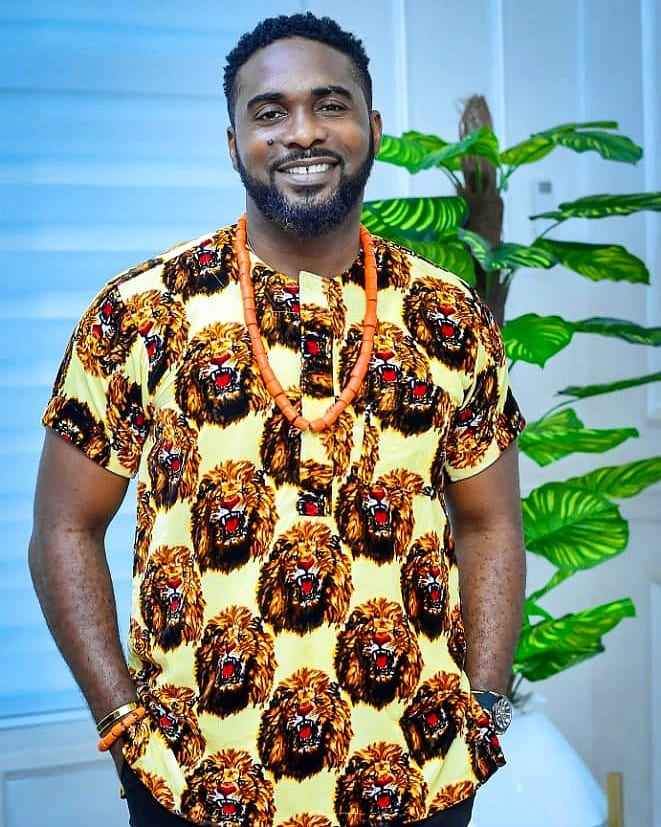 He became popular after he played 'Inspector Sam' in the 2017 movie, 'Sergeant Tutu'. He gained even more popularity after he played 'Knight' on 'Sugar Rush'. At the beginning of 2020, he received his first Africa Magic Viewers Choice Award (AMVCA) nomination for 'Best Actor in a Comedy'. Despite how tough the year was, the actor still managed to feature in multiple made-for-TV films. Some of which include 'Through The Wire', 'Sharon's Call', and 'Split'. He also appeared in two Nollywood blockbuster films, 'Dear Affy' and 'Kambili' that got some buzz in the cinemas.

Got a story? If you've got a celebrity story, video or pictures get in touch with the Dailynaijamode.com entertainment team by emailing us celebritygists@dailynaijamode.com - we'd love to hear from you.