A young man has taken to social media to disclose the size of a woman he wants to marry, he likes them big so he is in search of it but people find the post somehow, some said the man is planning to kill himself while some are uploading their photos.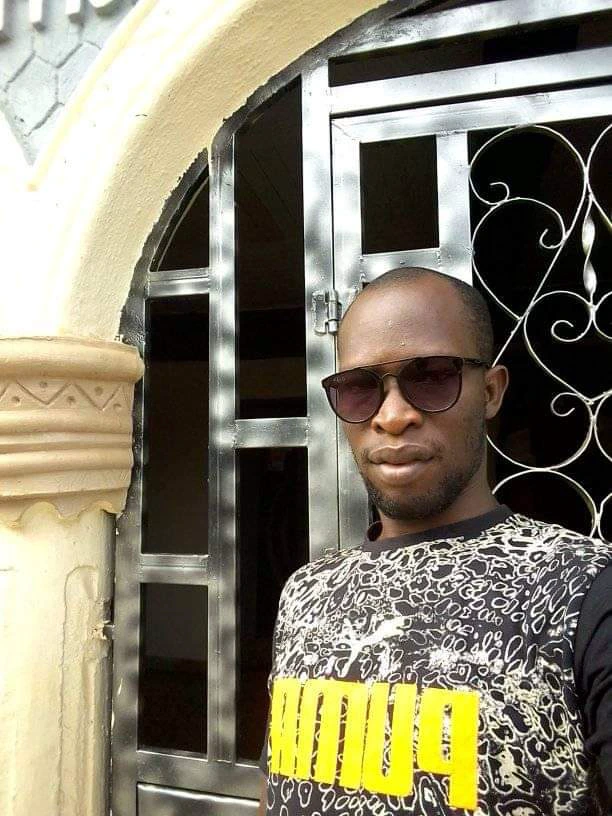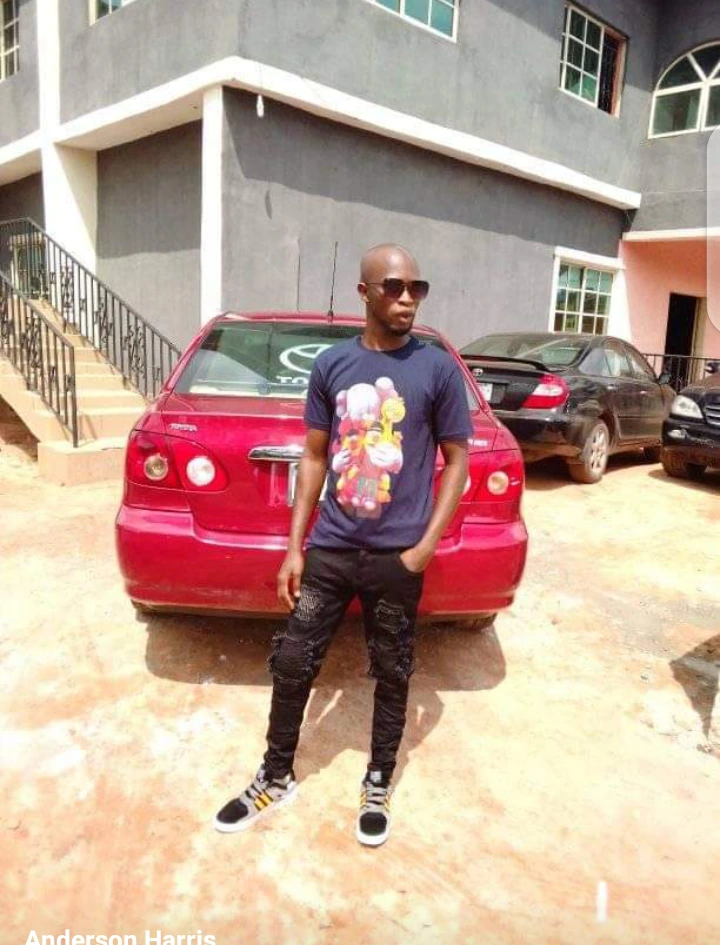 This is what absolute affection completely implies, the affection individual gives to a person without any justification, be it wealth or what the individual got to give, a love that reaches voluntarily from the beginning.
This kind of admiration is periodically identified as benevolent love, it comes with considerable kindness, it might be knowledgeable to you when you see one.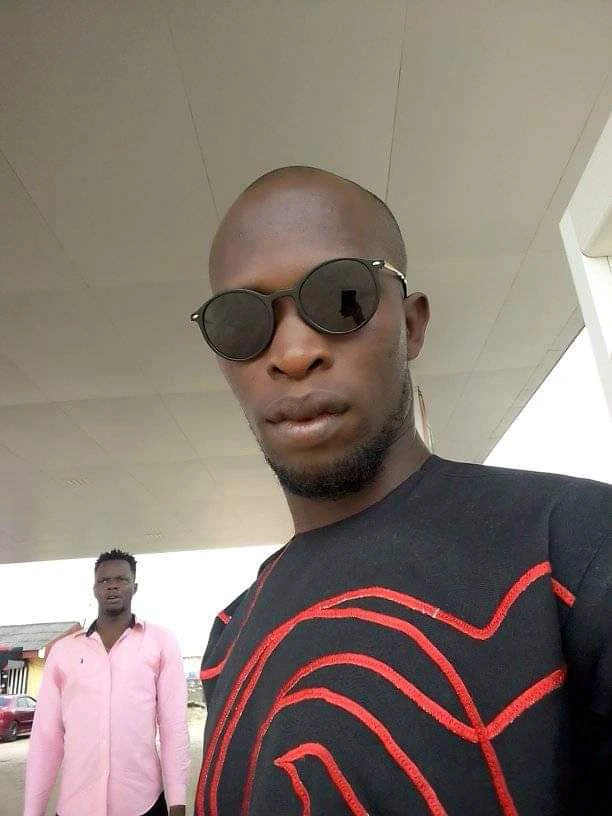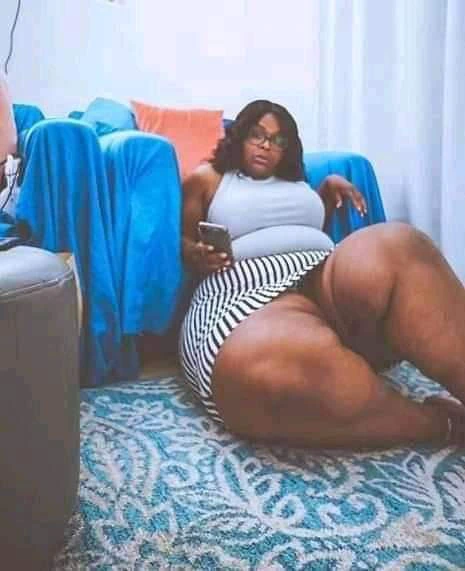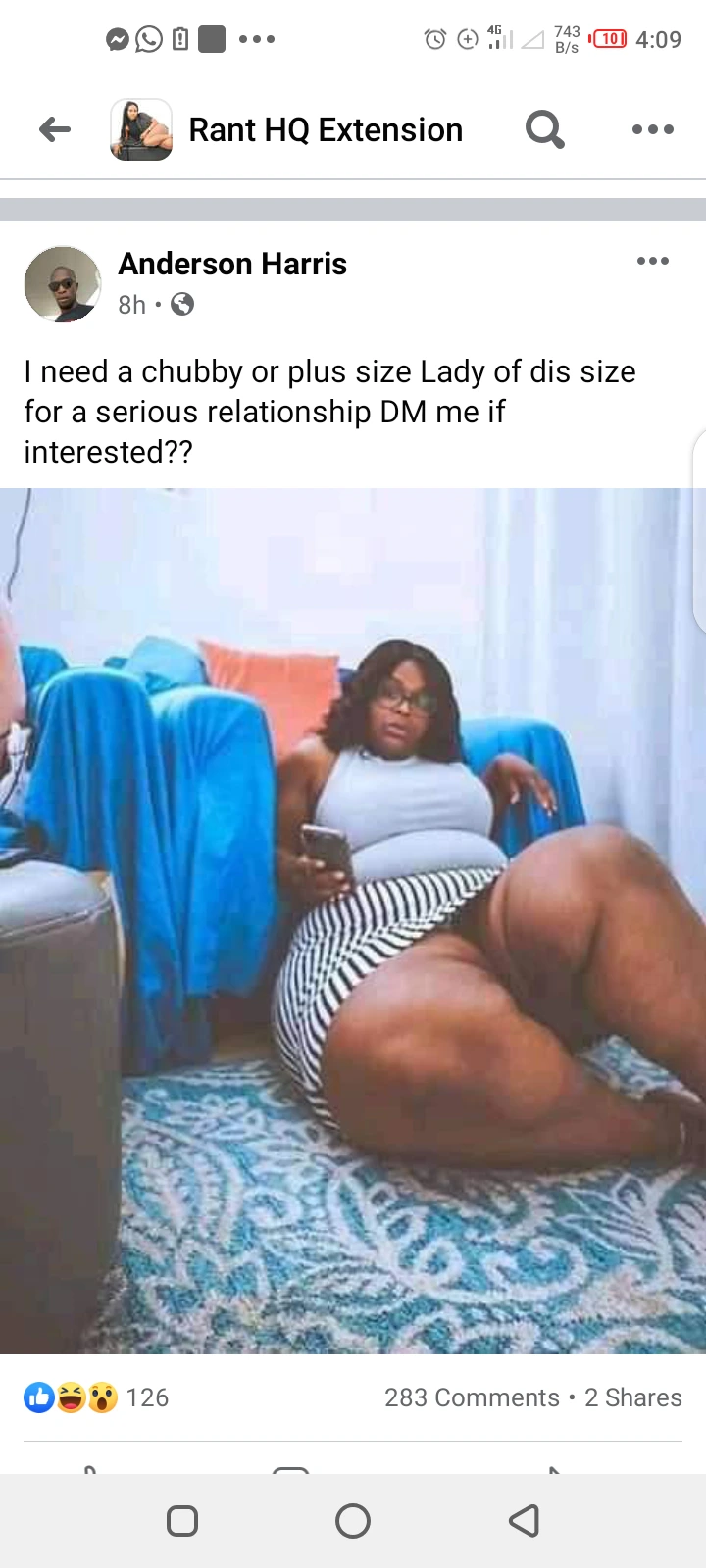 This young man has started his choice without thinking what people feel about him, what he wants is what he wants and that's the sweetest things ever.
Some people cant make their choices, they allow peer group and pressure to choose for them, they make decisions cause their friend made same decisions, men after their heart is rare.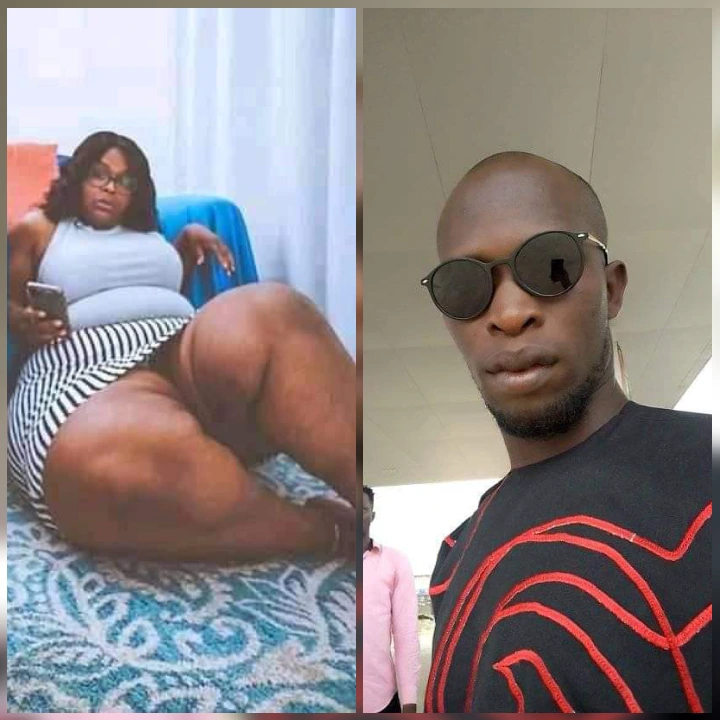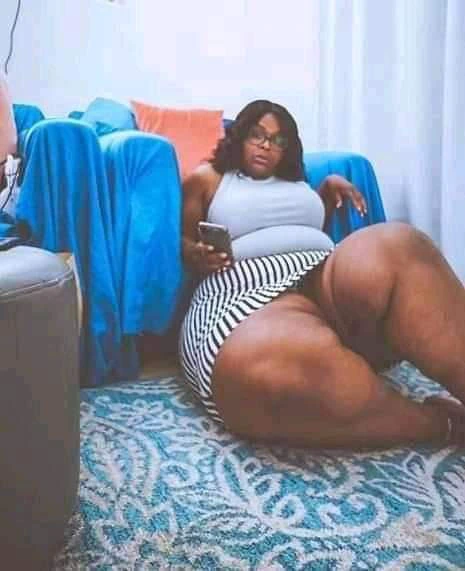 Anderson Harris has taken to Rant extension to disclose the kind of woman he wants in a relationship, some people thinks he is too small to desire for such a plus-size lady forgetting that everyone has their choices, he might be slim dosen't mean he cant get such a lady as a partner.
I don't think sizes matter in a relationship, since in this present life, little man marry big size woman and little woman marry big size man,I see nothing wrong in it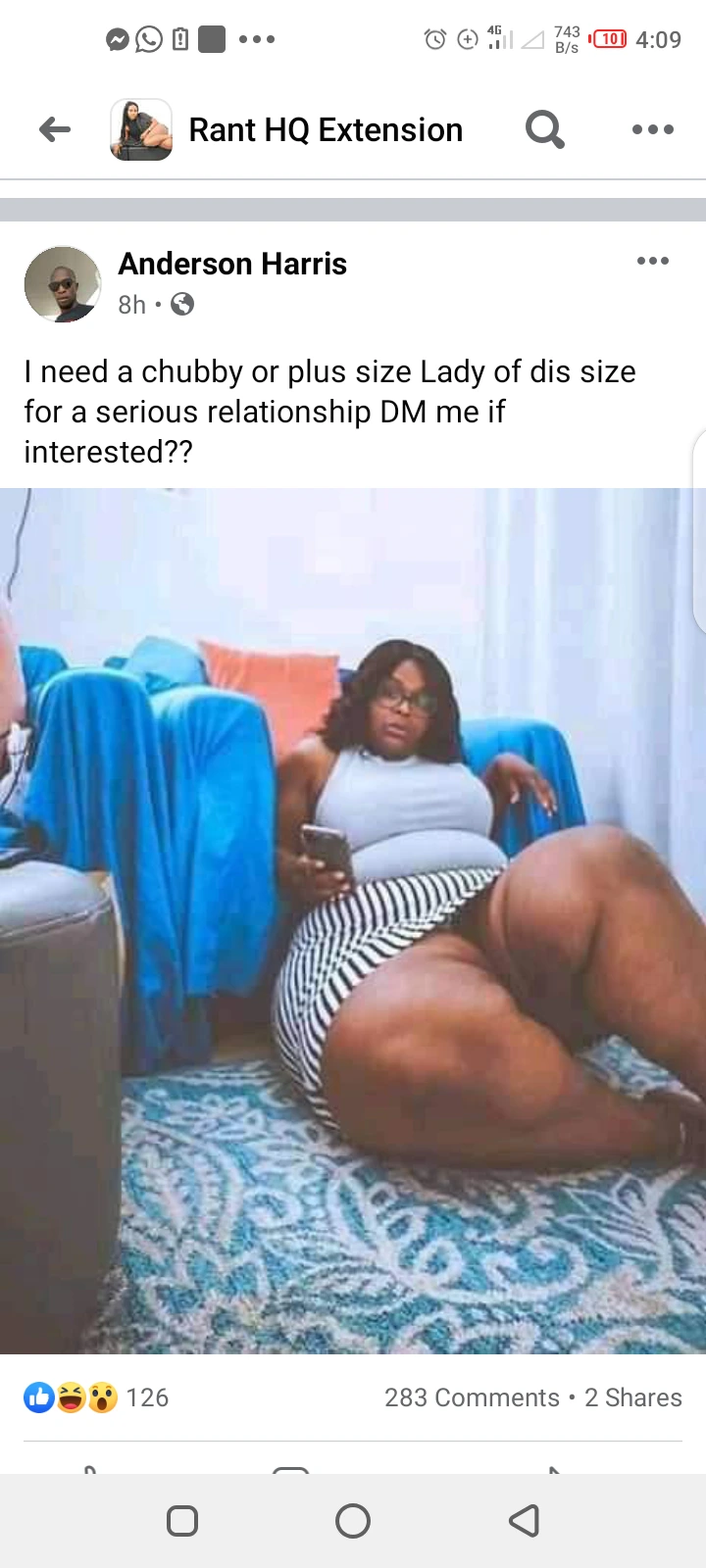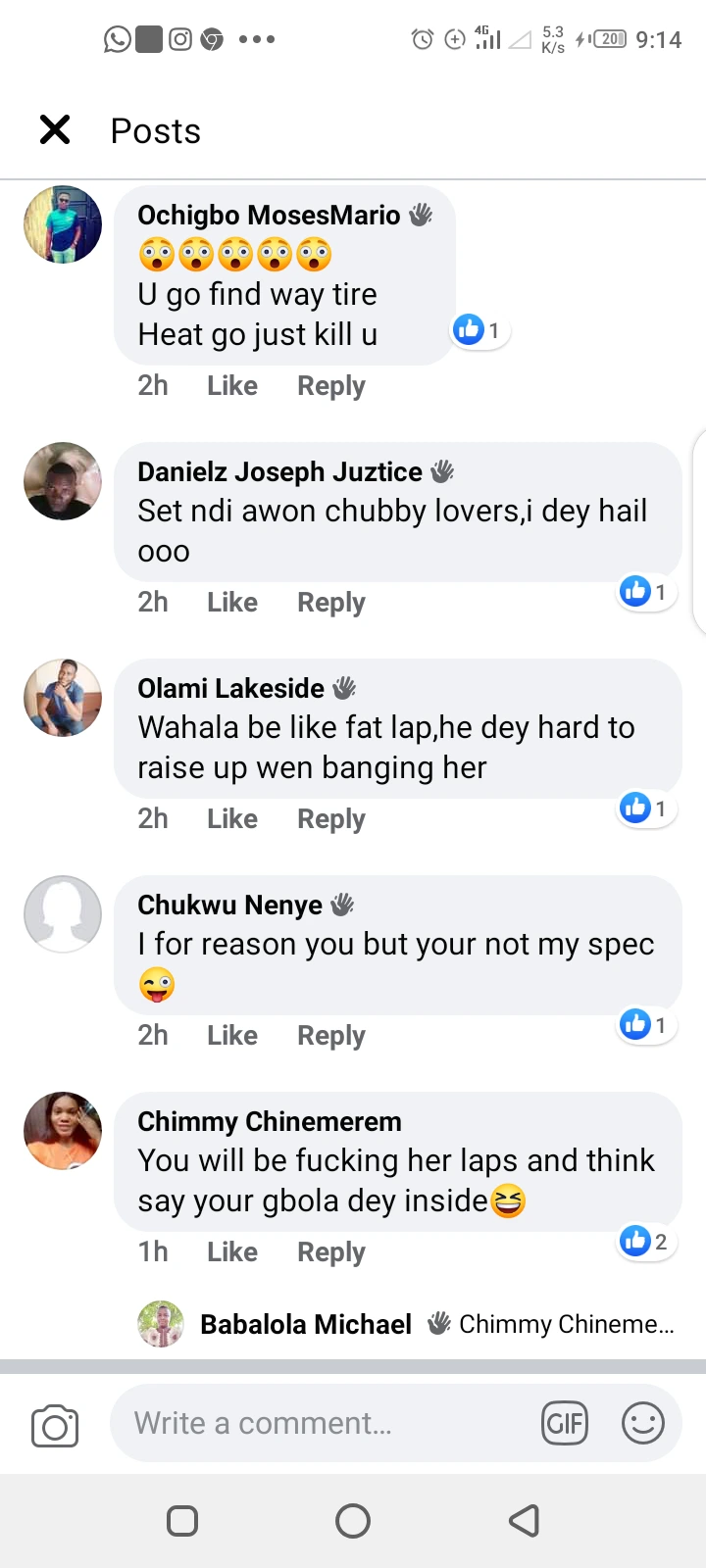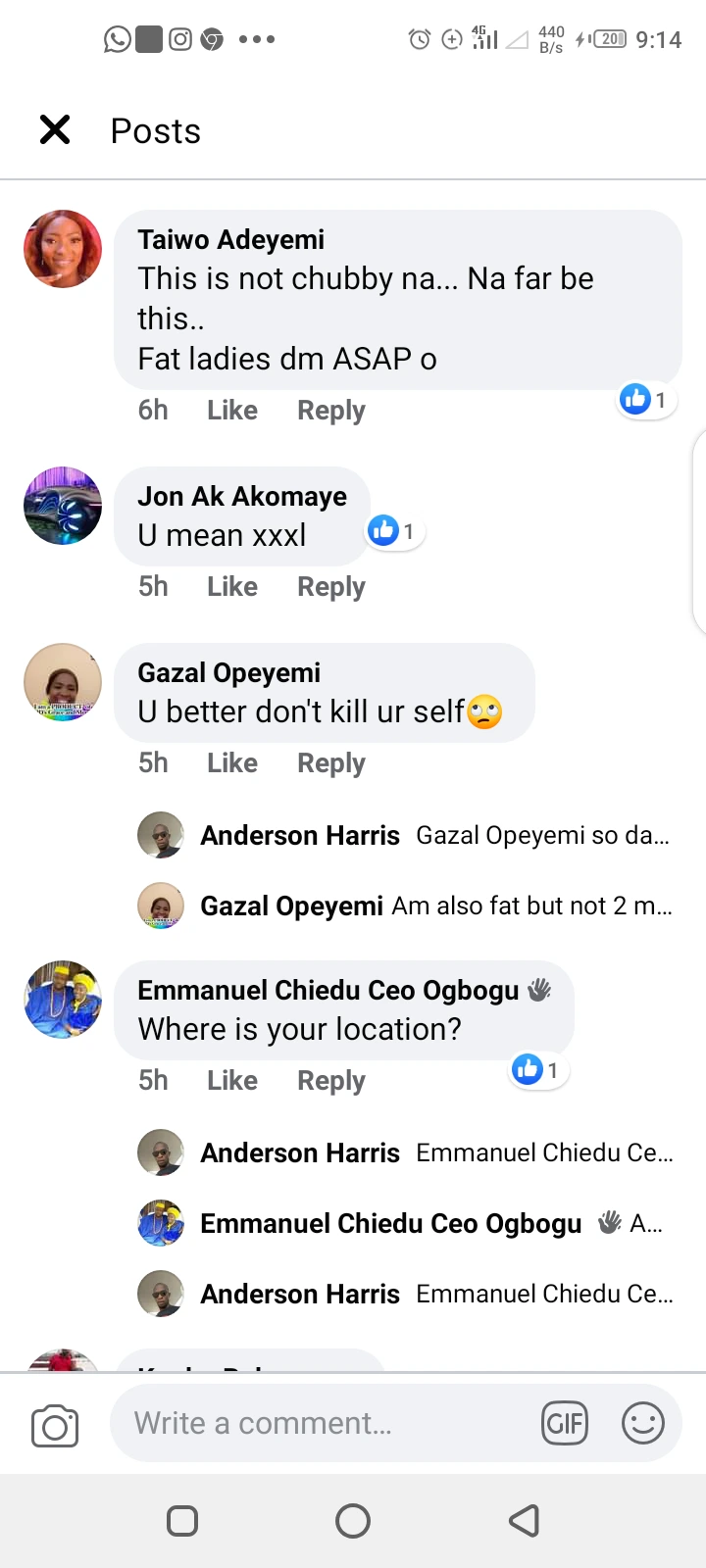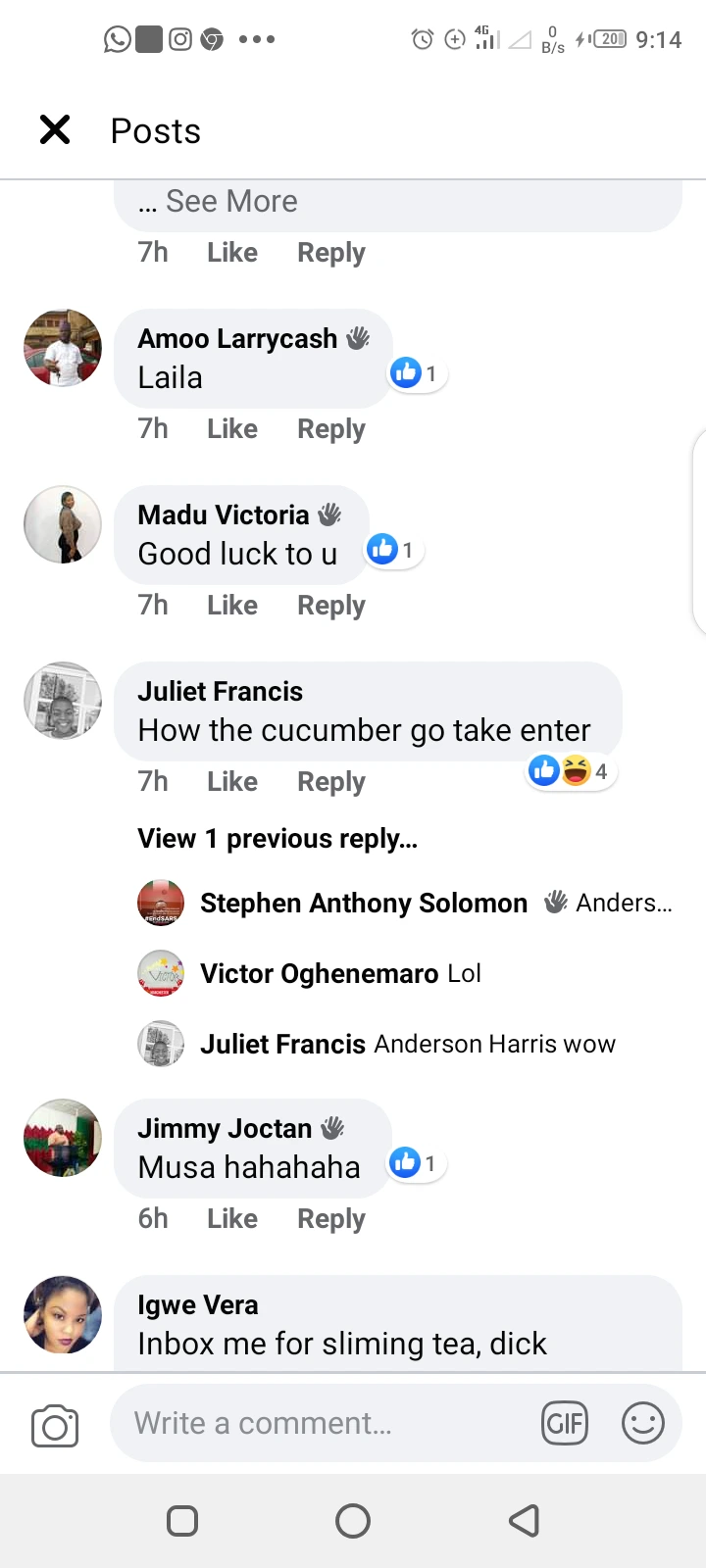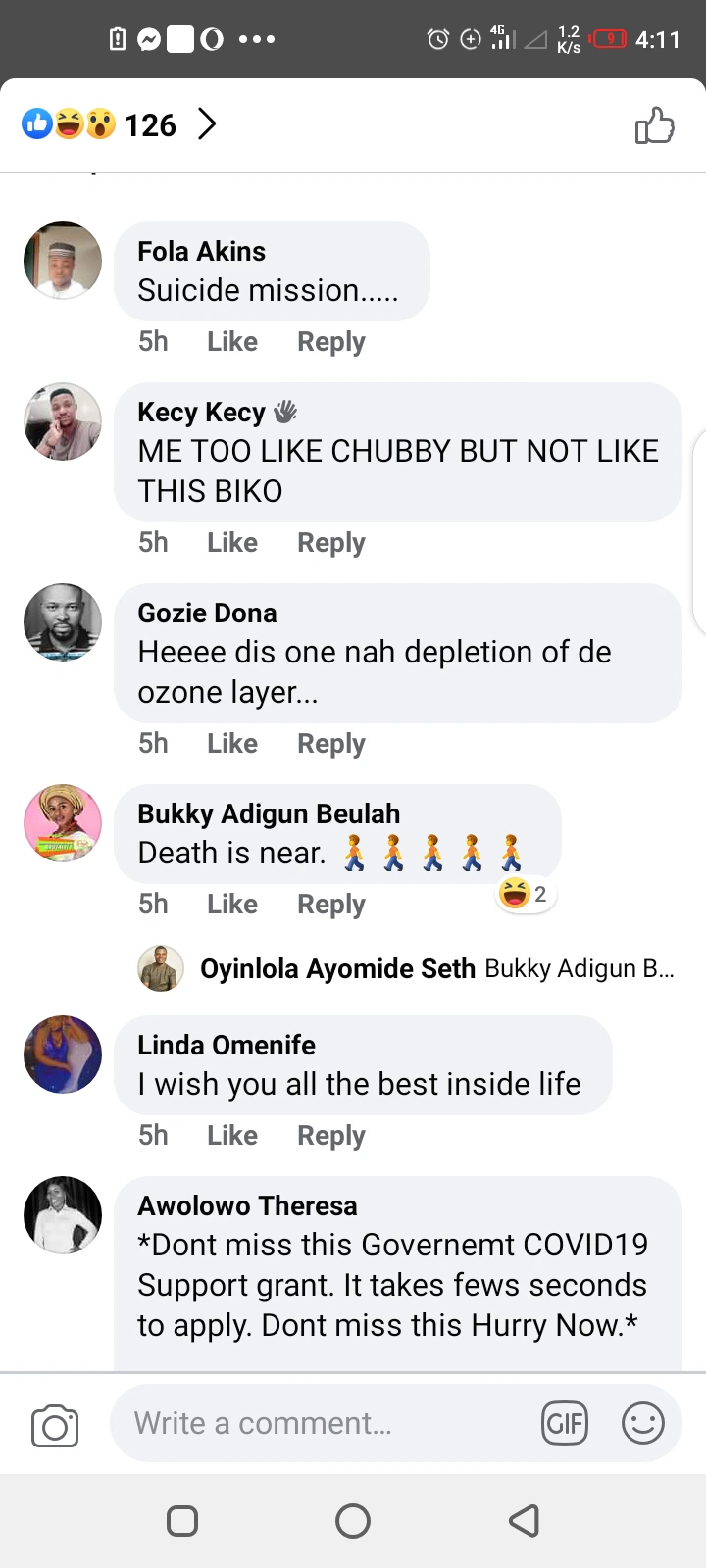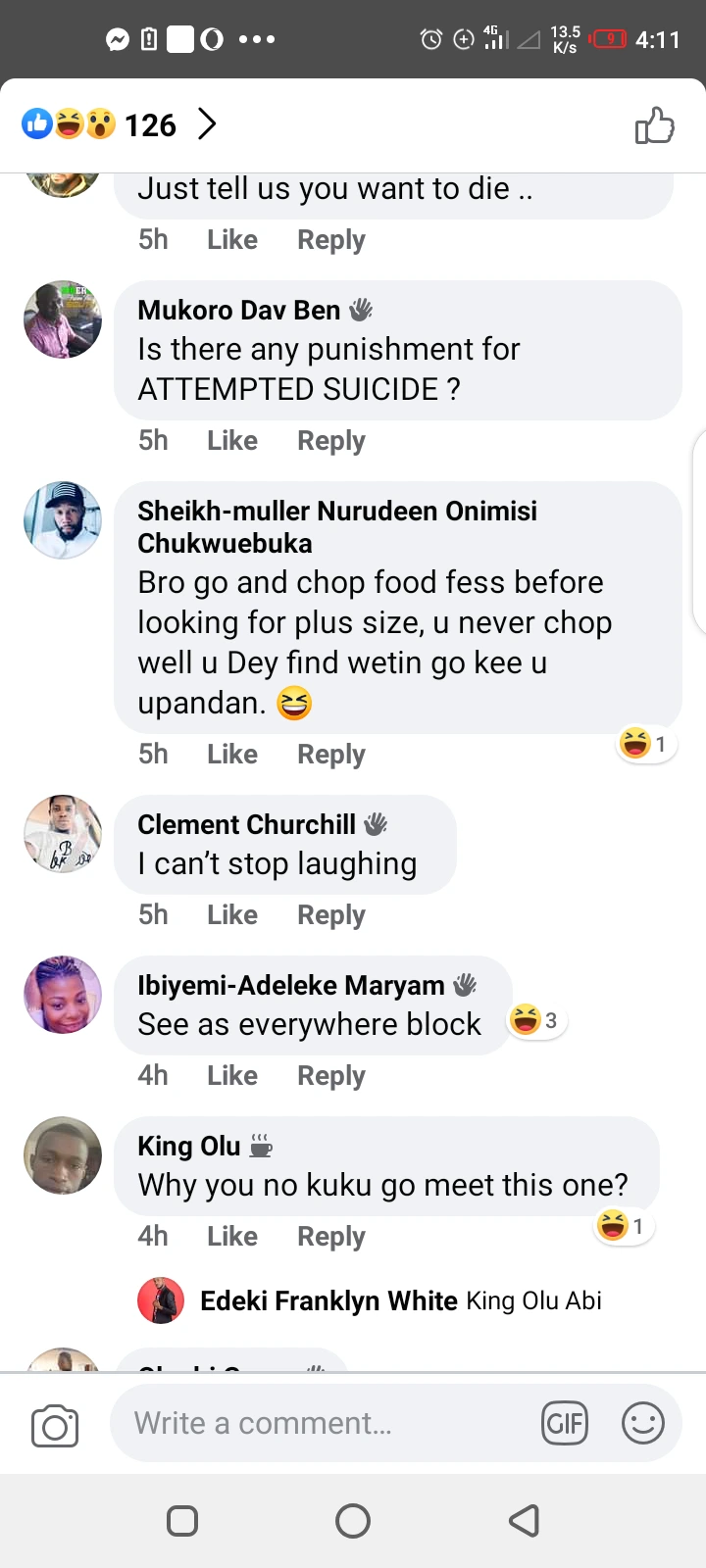 Click the link below to join our telegram and watch exclusive videos