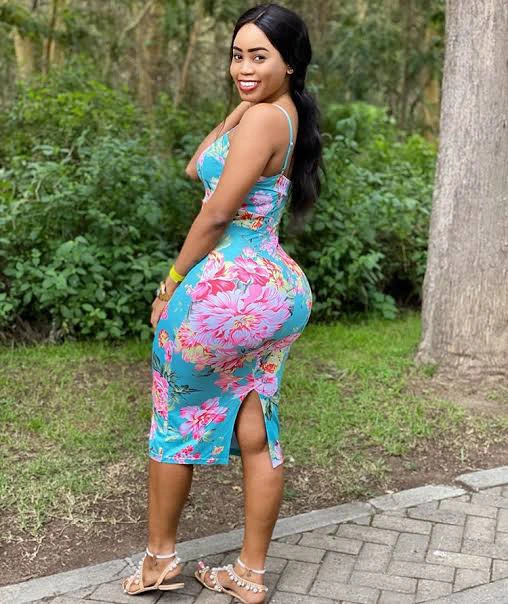 Photo Courtesy.
Popular Actress Trisha Khalid has once again opened up on her private life in relation to his work as an actress. According to Khalid, Many people tend to mistake her success for one that was obtained through fishy means.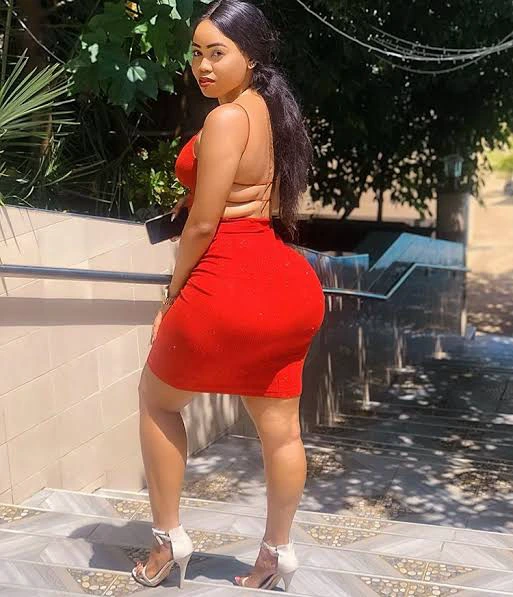 According to Khalid, She has worked her way up through hard work and determination and is not favored by men. The popular Coastal actress who performs in the Maisha Magic Program Kovu. According to Trisha, her personality is different from the one portrayed during the acting asked.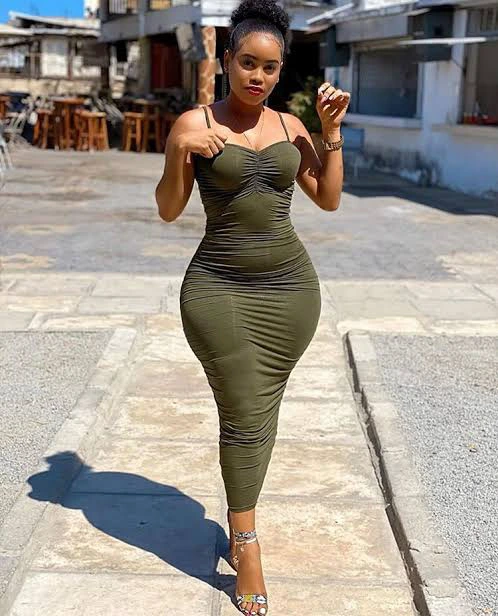 Asked about her man of dreams, Trisha mentioned Italian actor and model Michelle Morrone as the man she has in her dreams.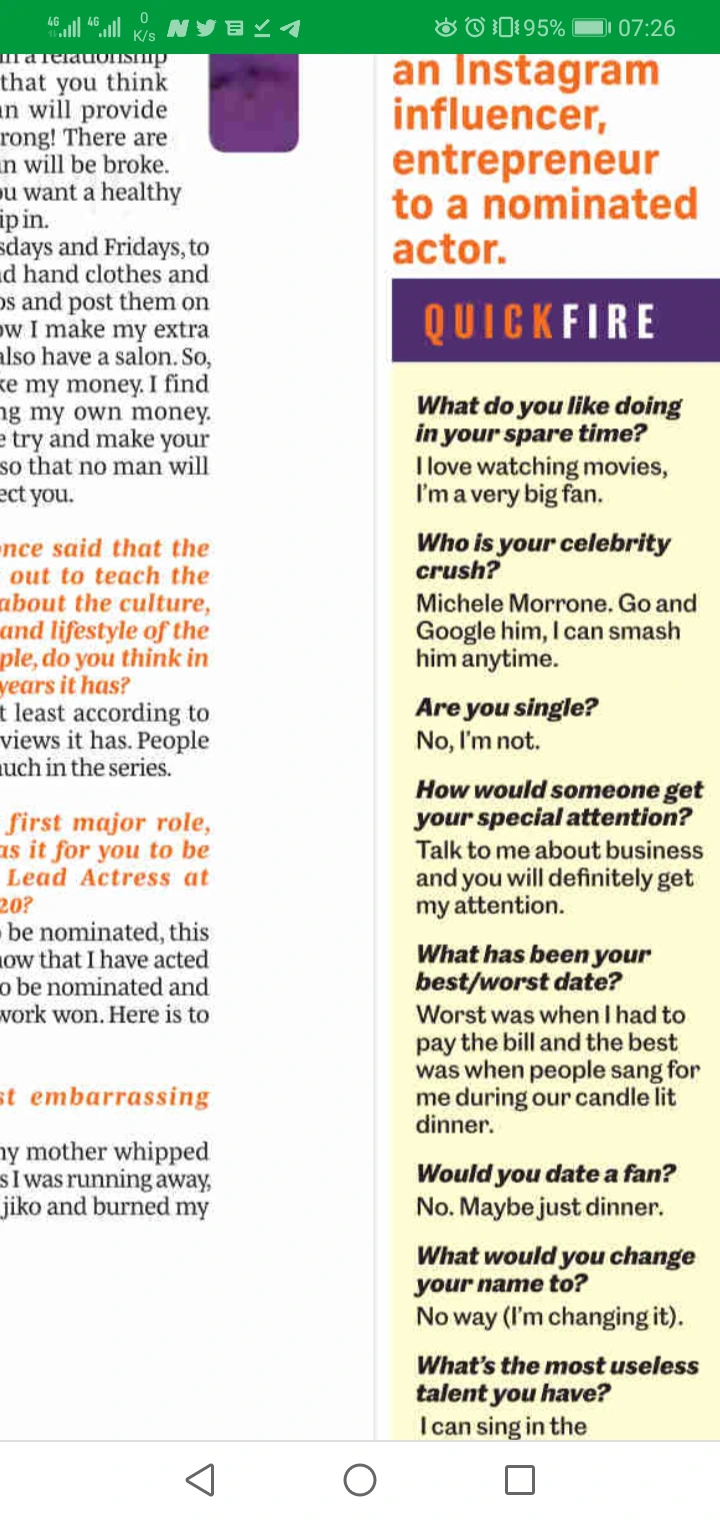 According to Trisha, She would get to bed with him at the slightest of opportunities she gets with him.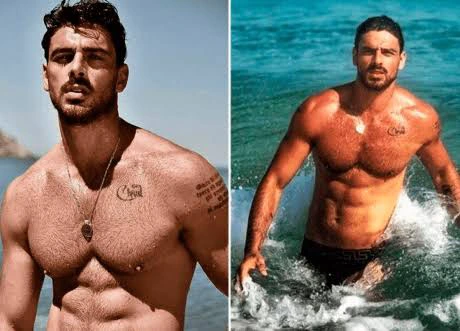 The latest admission by Trisha will no doubt raise further questions on the preferences of many Kenyan women when it comes to dating foreigners. The actress was speaking during an interview with the Daily Nation newspaper.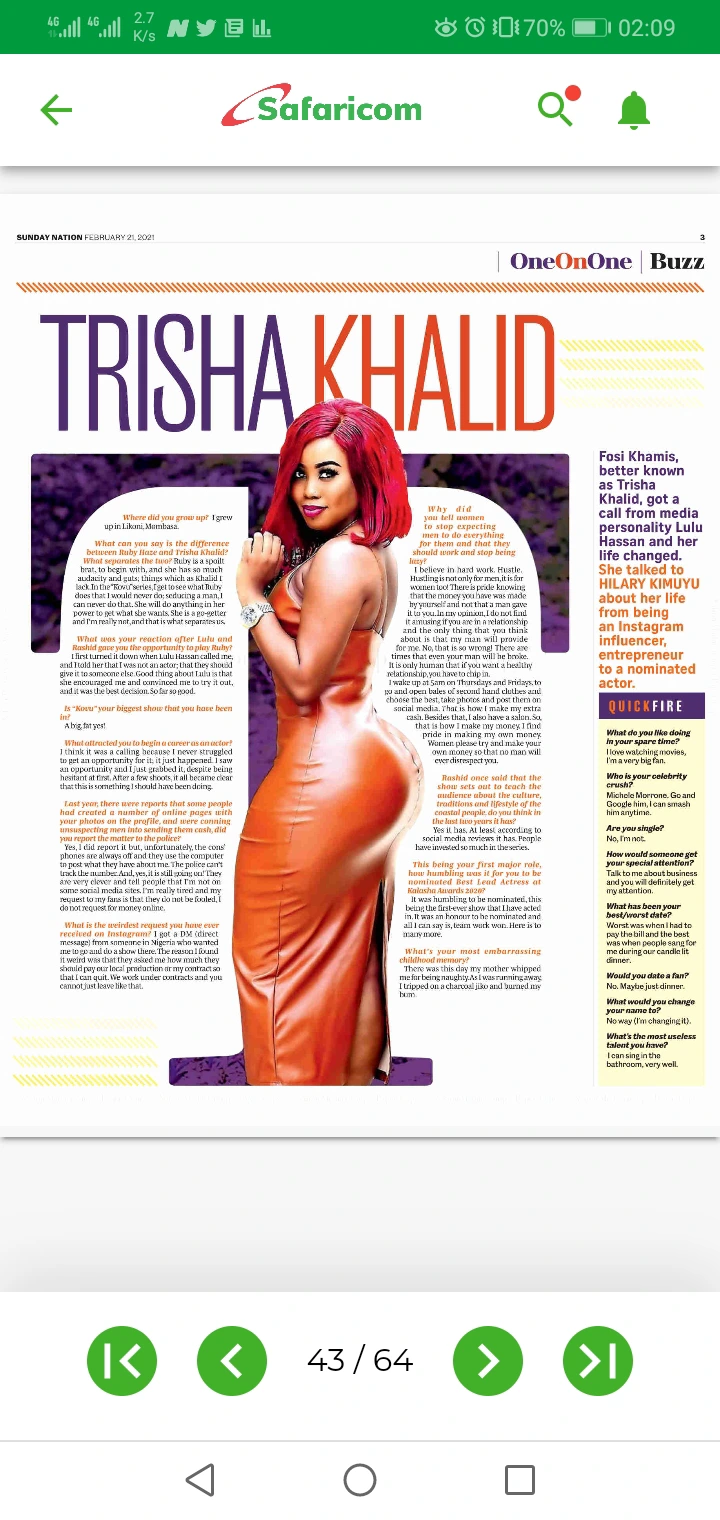 https://www.binance.cc/en/register?ref=81323748 Click the link below to join our telegram and watch exclusive videos