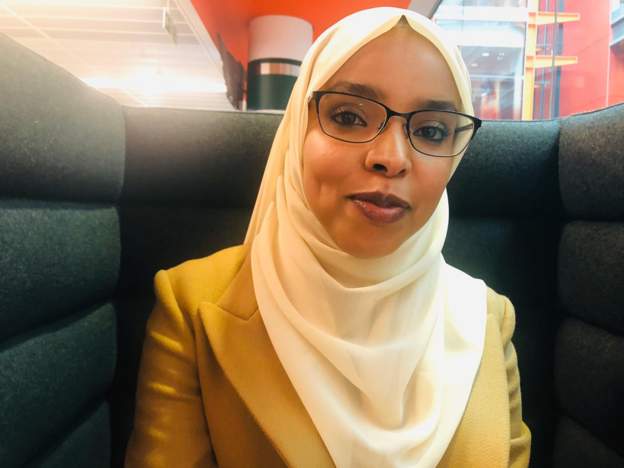 Between 2016 and 2018 thousands of people were forced from their homes and hundreds killed during clashes between Oromo and Somali communities in Ethiopia.
One Somali woman living in Ethiopia's Somali region Jigjiga has decided to do something about it.
Filsan Abdullahi Ahmed, along with other young people, decided to bring about peace through dialogue, music and entertainment, in an attempt to reconcile the Somalis and Oromos.
Nabad – which means peace in Somali – was thus a peace campaign born out of violence.
The campaign, which travelled from the capital of Ethiopia's Somali region Jigjiga to the Ethiopian capital Addis Ababa, proved so successful, she decided to aim for an even bigger audience.
A little later, Nabad TV was born.
With money donated by local Somali-owned businesses, Ms Ahmed started the satellite TV channel to continue the dialogue and create programmes that celebrated the similarities of people and brought them closer together.
She is the only Somali female head of a satellite TV channel.
"It's challenging," she admits to the BBC.
But the young woman, who was born in Ethiopia and completed her masters in the UK, has big plans for her channel.
"Currently we broadcast six hours a day – and in Somali," she says.
She envisions a channel that will serve people for longer hours and in different languages too.