👋 I'm giving you ₦1,984 in credit! To use it, open the Wish App with my link: https://dl.wish.com/EK23F
A Twitter User named Funny Banter has Just Shared a weird Screenshot of a conversation between him and his girlfriend where she asked him to cheat on her or they Break Up.
The whole talk was quite awkward seeing the fact that the girl had asked him to prove his love for her by cheating on her with any girl of his choice.
Of course, he couldn't understand why she would make such request but after many persuasions from her, he finally gave in and he called his Ex Eva and she gladly accepted to come over.
Then came the twist! His girlfriend picked offence and started saying that they were still seeing each other if not why would she immediately accept to Come over so fast.
See Screenshot below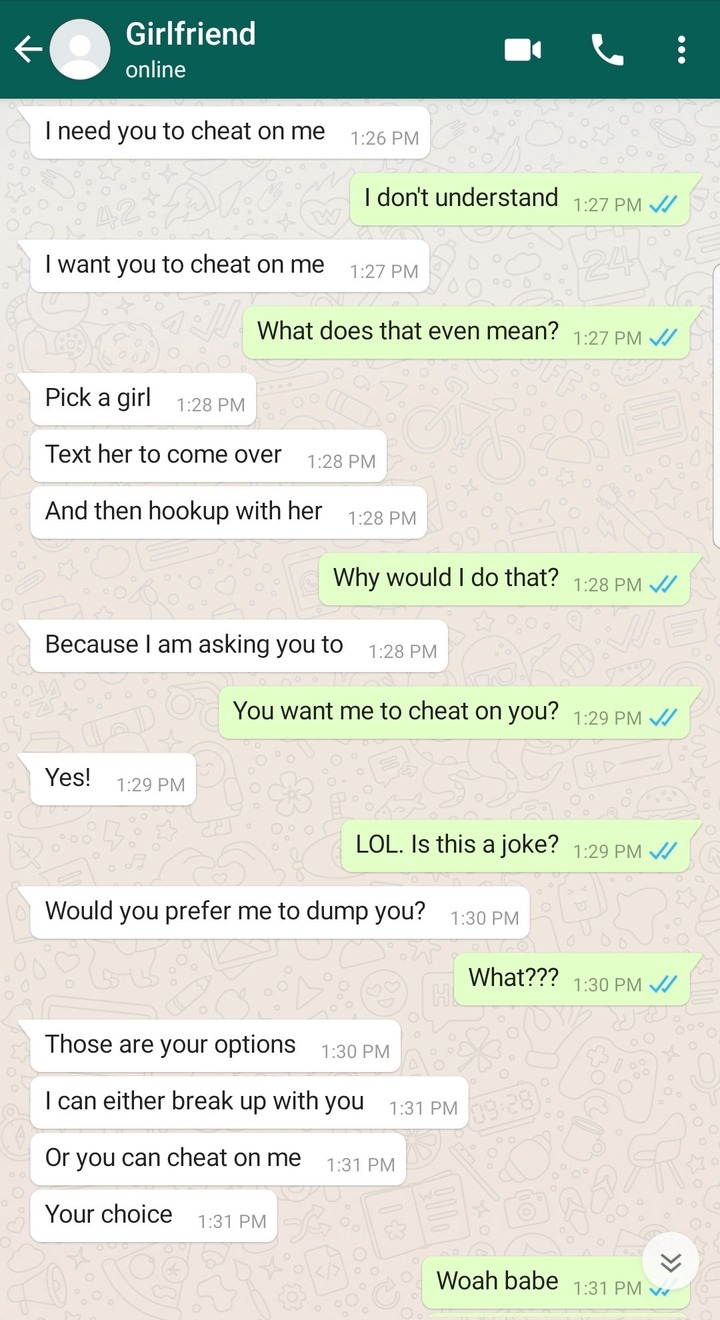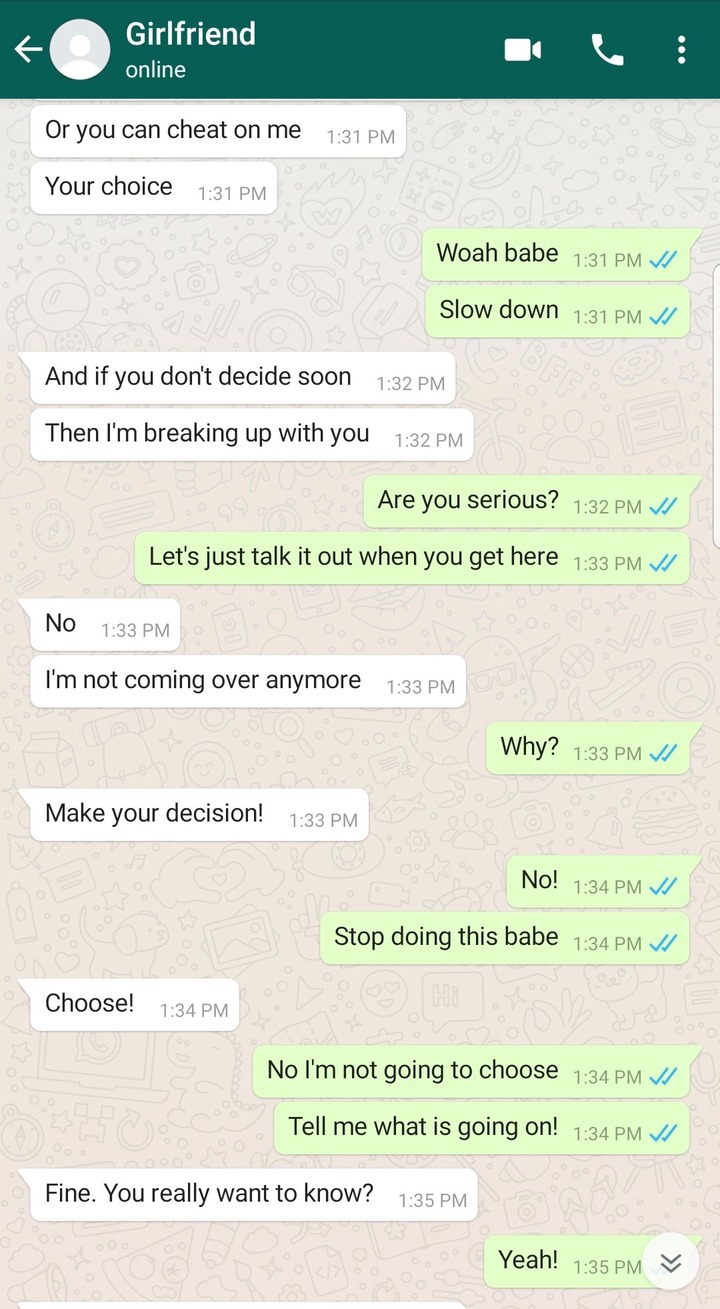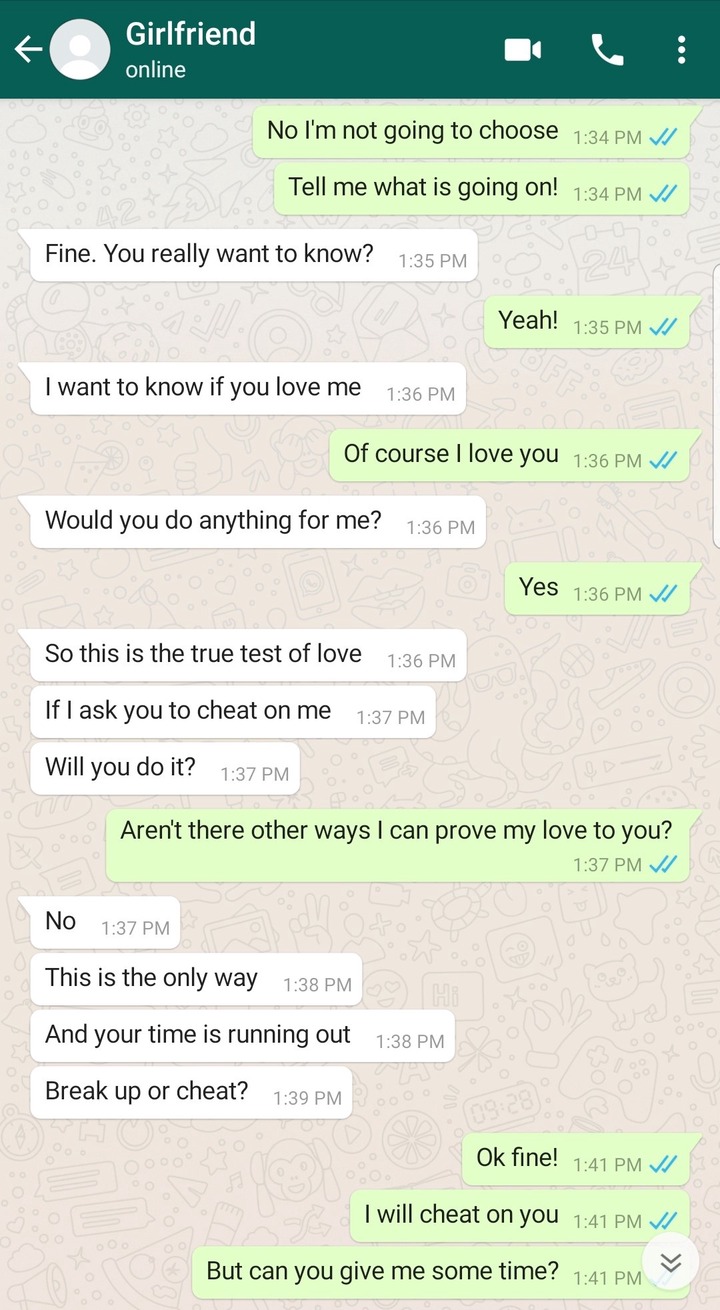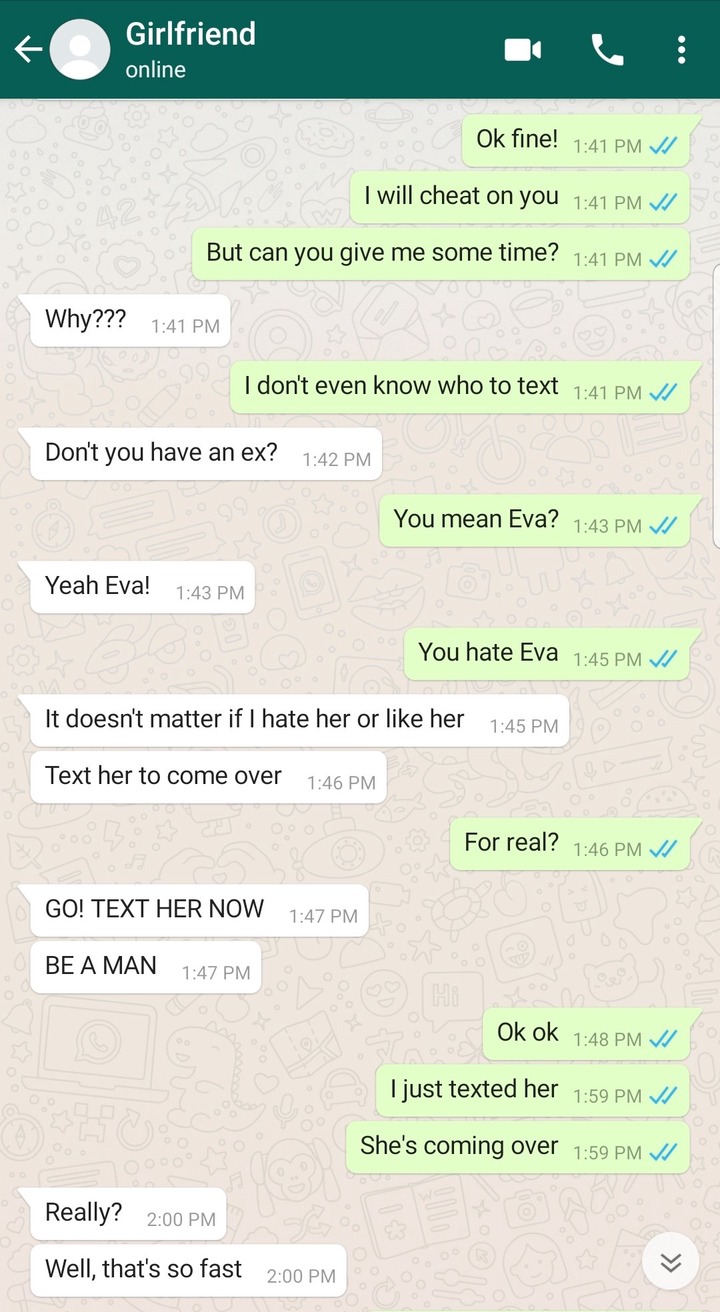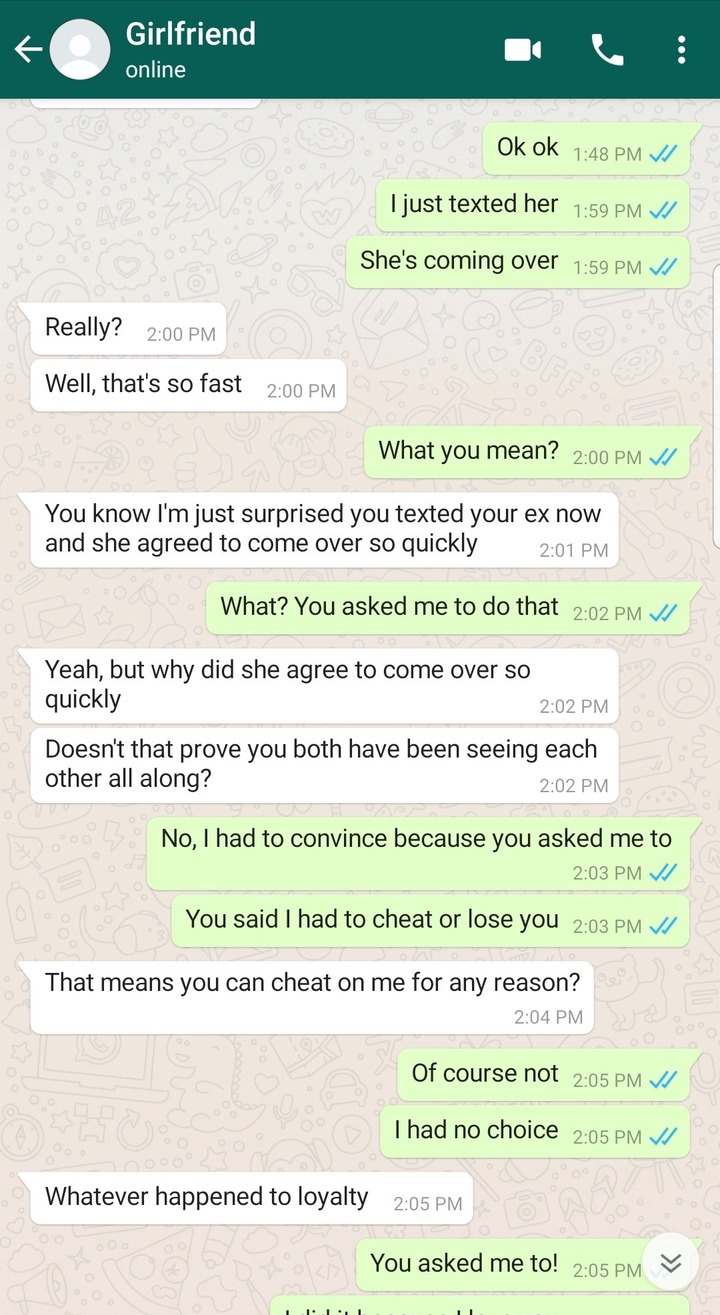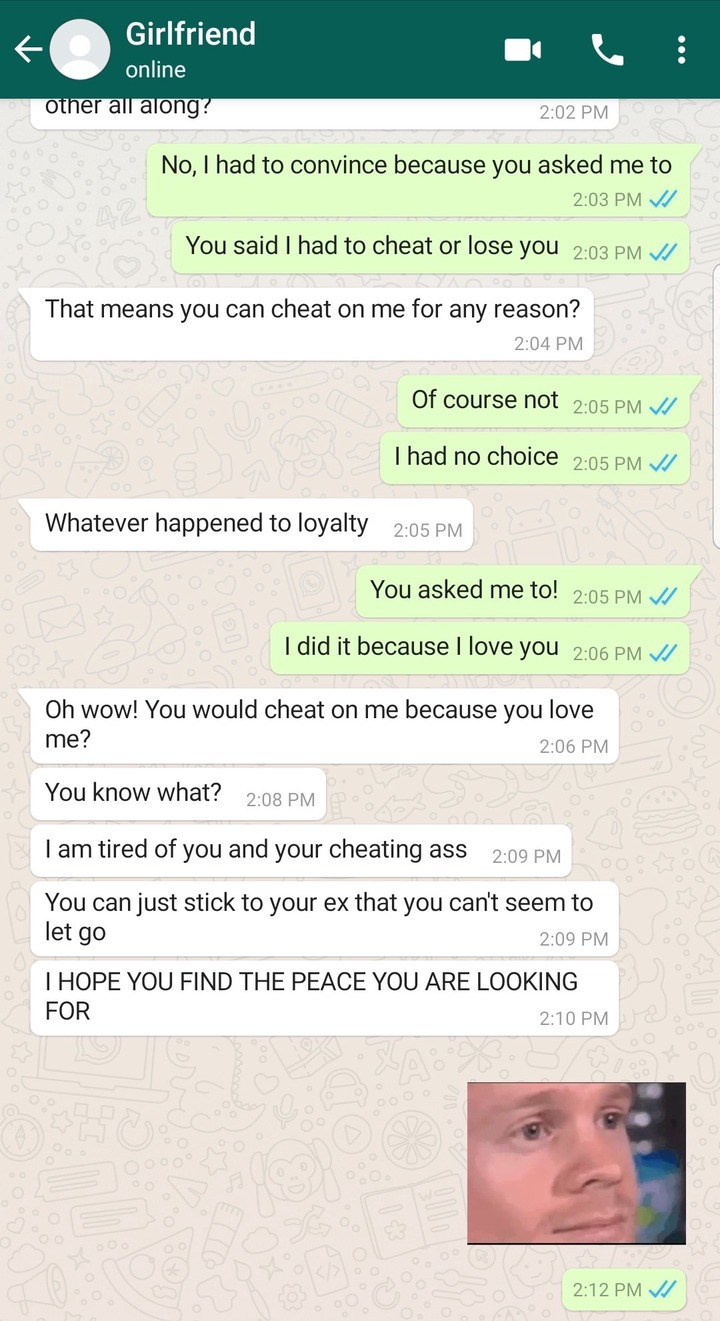 Got a story? If you've got a celebrity story, video or pictures get in touch with the Dailynaijamode.com entertainment team by emailing us celebritygists@dailynaijamode.com - we'd love to hear from you.