How to get Wider and Curvier hips naturally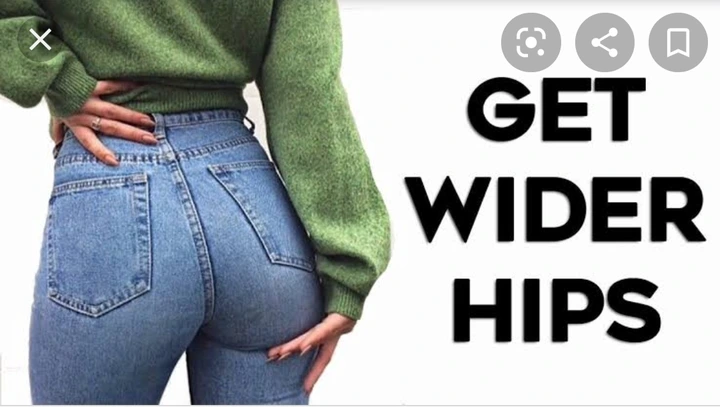 Do you want that perfect hourglass shape? Having wider hips is a crucial part in having that shape.Every woman wants that perfect shape though they don't have the time to go to gym or the resources for procuring a plastic surgery.
These are some simple time conscious exercises that you can do in order to get those shape naturally with no side effects
Squats
This is the most effective exercise that can get you to that wide hips in no time.It focuses on your lower body and tones your body easily.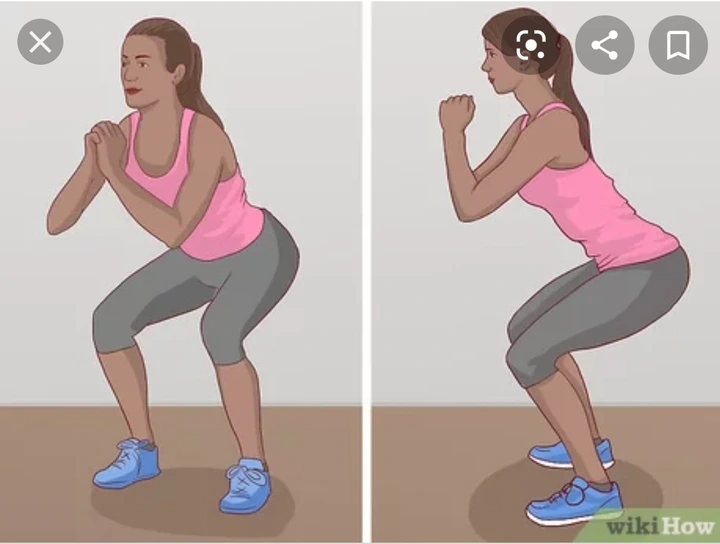 ▪︎Stand in an upright posture with your feet slightly apart.
▪︎Bend your knees and push your buttocks downward .
▪︎Extend your feet and return to your original position.
▪︎Repeat the process for like 1min.Do it several times in a day.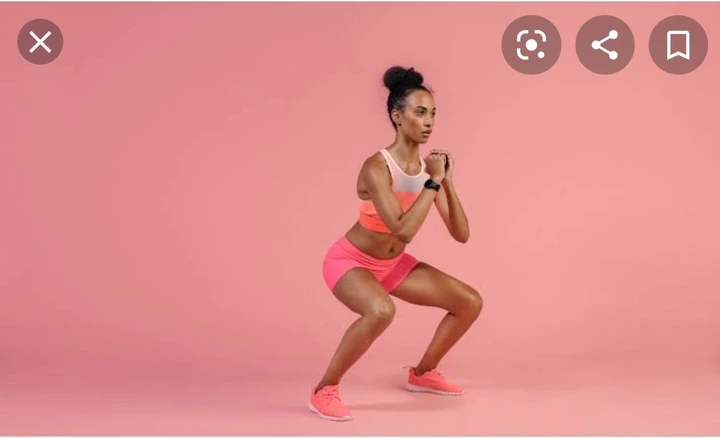 Squat kick
This is an advance version of the normal squats.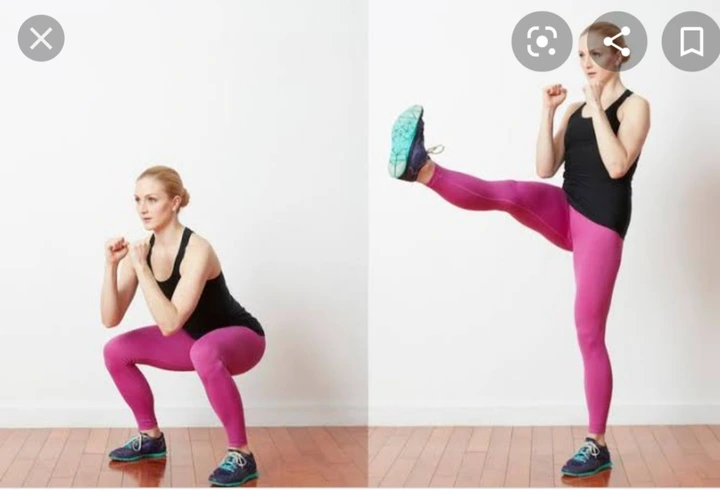 Do the normal squats,but when rising up raise your leg up as if you are kicking the air.
You can also do a side way kick.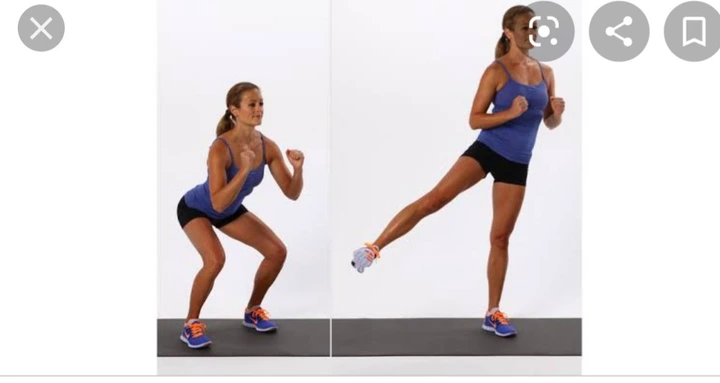 Hip raise
This helps to tone your thighs and your abdomen.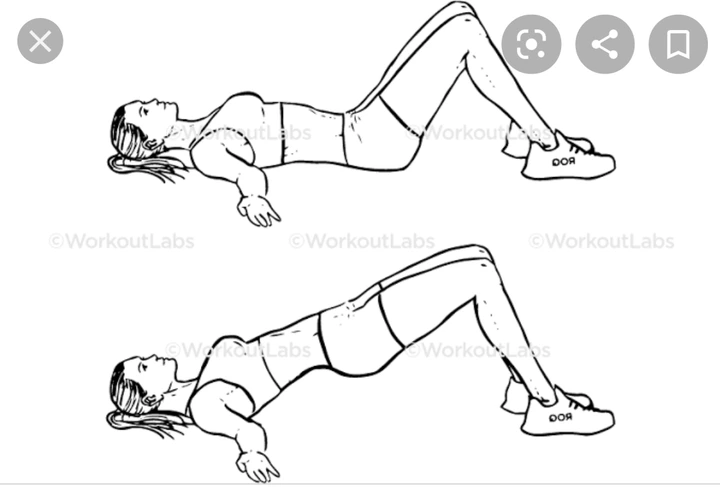 ▪︎lie on a mat with your hands stretched out.
▪︎Bend your knees at an angle of 90° and your feet touching the floor.
▪︎Push down on your feet and raise your hips up.
▪︎Leave it up for several minutes and then resume your previous position.
▪︎Repeat this for like 20 seconds.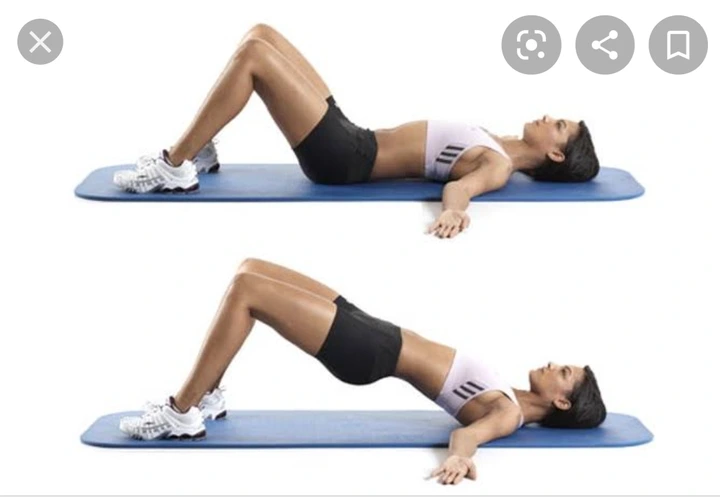 Side leg lift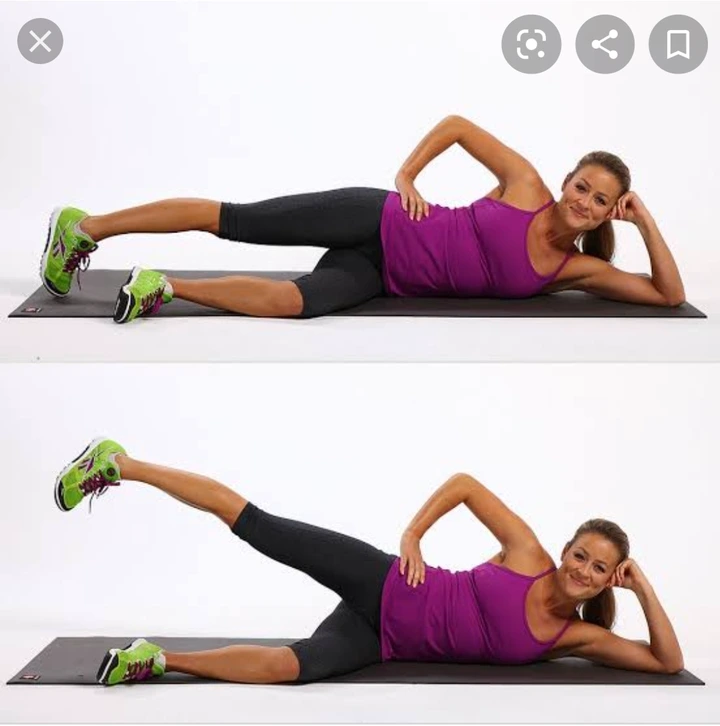 ▪︎Lie down on your side with your legs on top of the other.
▪︎support your head and lift your foot up. Leave it there for a while.
▪︎Bring it down and repeat it several times.
▪︎Do it again with your other foot.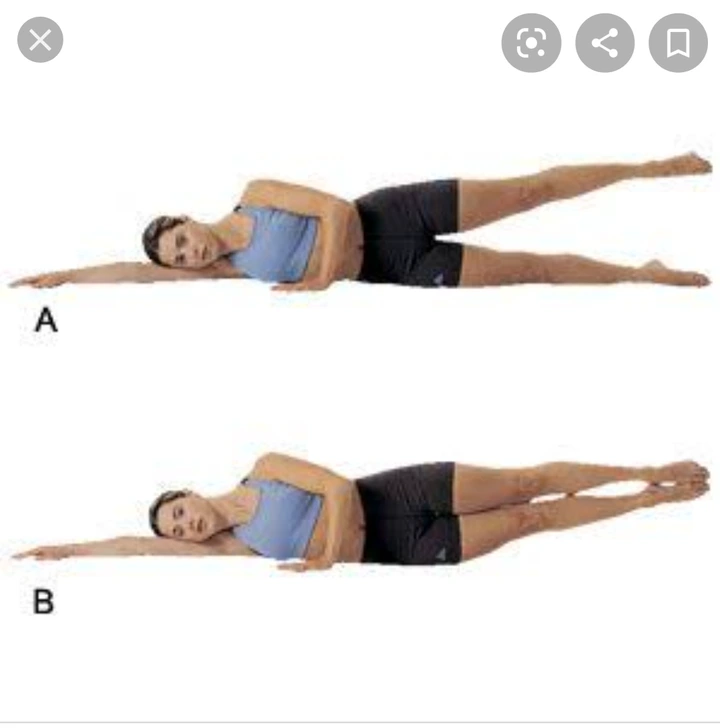 Repeat this simple exercises as many times as you need to so as to fasten the process.
You can supplement this exercises with a proper diet full of proteins and vegetables
Click the link below to join our telegram and watch exclusive videos