Click the link below to vote for Mr Yomi Fadare and Win a prize..... https://www.ferendum.com/en/PID605263PSD1894866200
There are strong indications that some All Progressives Congress governors are plotting to seize the control of the party as part of efforts to install President Muhammadu Buhari's successor in 2023.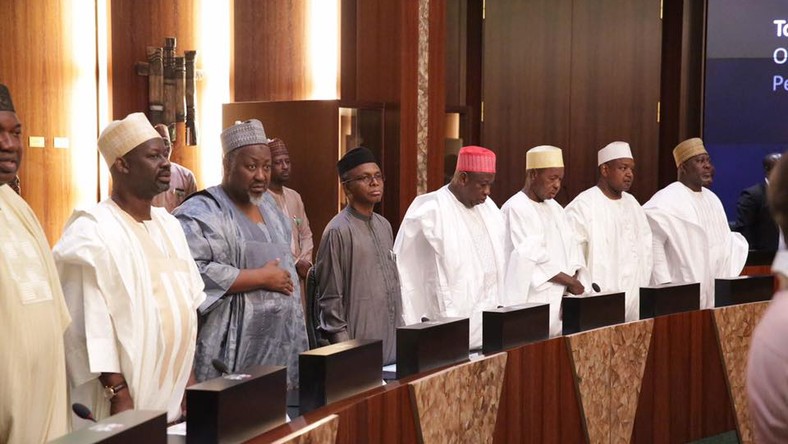 Despite Buhari's meeting with the APC governors on Thursday and his discussions with the party's state chairmen on Friday, some governors were pressing ahead with the plot to remove the National Chairman of the party, Adams Oshiomhole.
The  Chairman of the Forum of the APC State Chairmen, who is the party's Chairman in Zamfara State, Ali Bukar, had at the meeting with the President on Friday appealed to Buhari to caution the governors.
He had said,  "Let me also express our recent worries regarding the activities of some of the governors who are undermining the efforts of the national chairman of our great party, Adams Oshiomhole, to reposition the party by plotting his removal.
"It is more worrisome knowing full well that they are not doing this because the national chairman is not performing his duties, according to the constitution, but they are fighting him due to their 2023 presidential ambitions when it is a notorious fact that Mr President had just commenced his second term in office a few months ago."