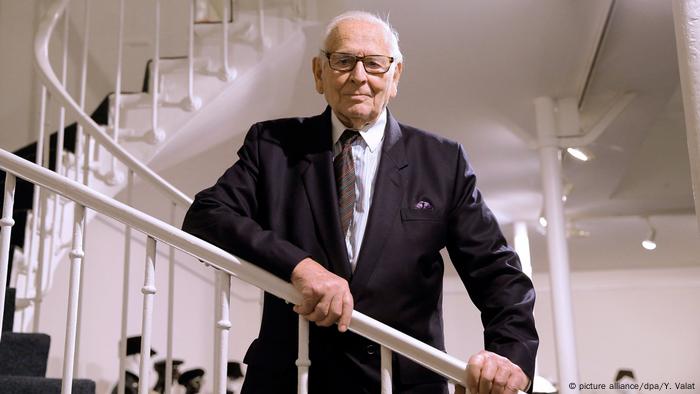 Fashion designer Pierre Cardin has died aged 98, his family revealed.
Pierre Cardin is an Italian-born naturalised-French fashion designer. He is known for his avant-garde style and his Space Age designs.
Cardin was born in Italy in 1922 but emigrated to France as a small child, he died in a hospital in Neuilly in the west of Paris, his family said.
Got a story? If you've got a celebrity story, video or pictures get in touch with the Dailynaijamode.com entertainment team by emailing us celebritygists@dailynaijamode.com - we'd love to hear from you.