Dwayne was behind the wheel and Kevin was riding shotgun Monday night as they weaved through Hollywood before ultimately ending up at the TCL Chinese Theatre. Also riding along were Jack Black, Karen Gillan, Nick Jonas and Golden Globe nominee Awkwafina.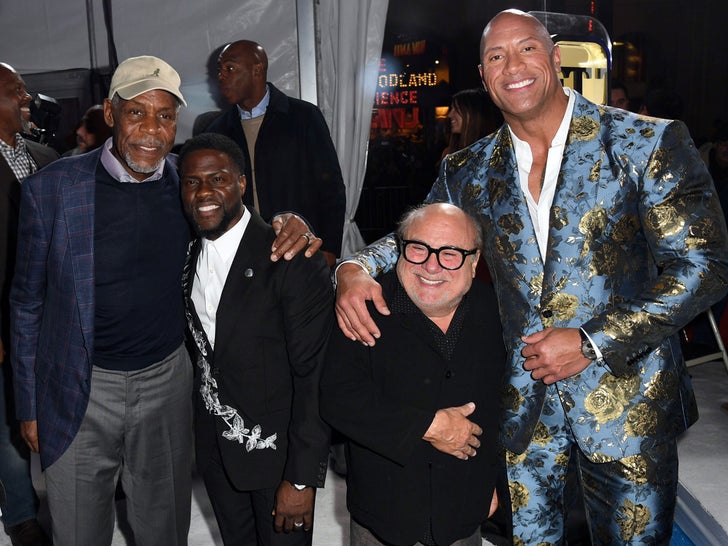 His longtime companion and new wife, Lauren Hashian, joined him at the premiere looking every bit like a superstar herself. Dwayne's mom, Ata Johnson, also attended.
But, when it came time to strike a pose … Jack Black blew them all away with tons of karate kicks, jumping, pointing and flipping his hair. Where does he get the energy? Nvm, don't answer that.
Naturally, everyone present ate it up, though.