A Nigerian lady has allegedly lost her job after she tried shooting her shot at her male manager on her first day of work.
According to Twitter user, Ogbenidipo who shared the story, the lady allegedly got fired on her first day after she shot her shot at male manager and asked if she can sit on his face.
Ogbeni wrote;
"How can you go and ask your male manager "you look so cute, do I stand a chance with you? Can I sit on your face" on the first day at your new job? Some of you are very bold but enjoy unnecessary wahala. Don't you like your job? Now HR has been involved.
Be open about your romantic feelings but respect yourself in the workplace or you will get disciplined or sacked by HR."
"How can you get fired on the first day of your job? Why are you asking your manager if you can sit on his face? Why?".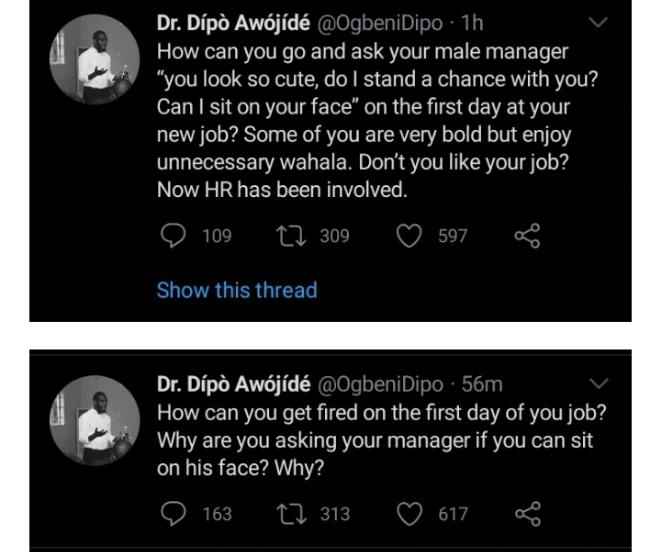 Click the link below to join our telegram and watch exclusive videos