Nigerian singer David Adeleke aka Davido may just be enjoying the best of luck as he gears up to treat his fans and supporters to an entirely different experience with his soon-to-be-released album.
Just like the name of the album, A Better Time, which signifies a positive change, the music star has just managed to change a significant part of his career after years of being in the music industry.
The singer recently took to his page on Twitter to inform fans that he has finally got his most preferred choice of a username on the popular social media platform, Instagram.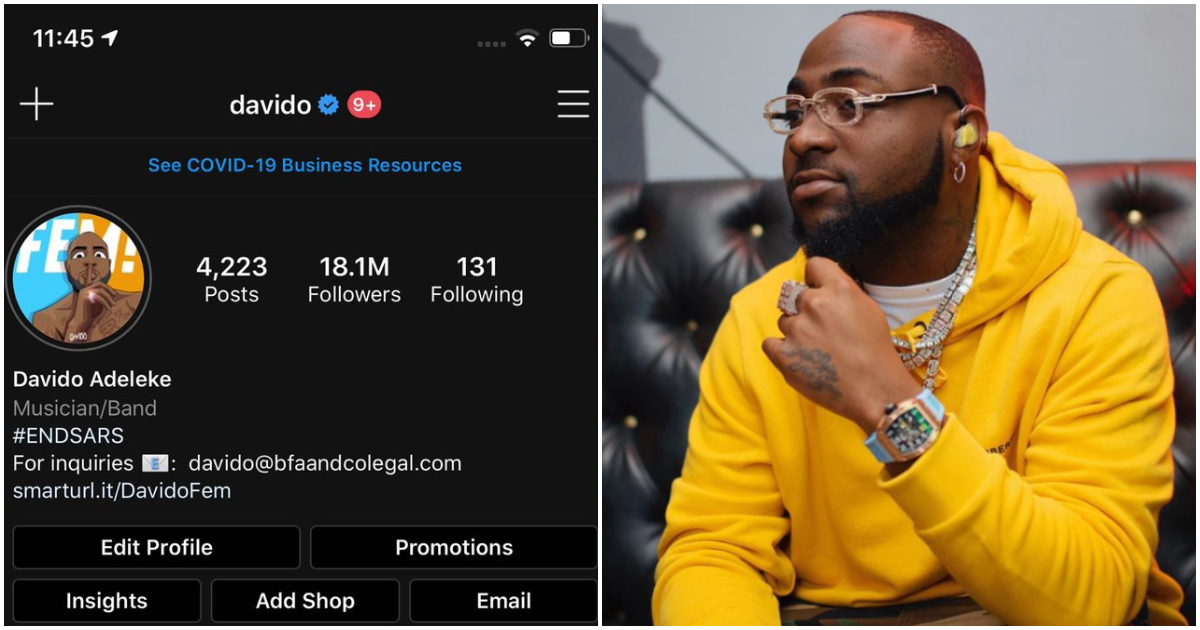 According to him, it took about 10 years of begging a Brazilian guy who was already using the username to give it up for him.
"Finally!!!!! NEW IG NAME: DAVIDO … lol I literally begged some Brazilian guy for like 10 years on ig to free this name for me !! Thank you."
A visit to the FEM crooner's official page on the platform shows that his username now appears as Davido instead of Davidoofficial which has been used to identify him for years.
Got a story? If you've got a celebrity story, video or pictures get in touch with the Dailynaijamode.com entertainment team by emailing us celebritygists@dailynaijamode.com - we'd love to hear from you.