Amber Rose has dated some of the biggest rappers in the USA from Kanye West to Wiz Khalifa who she shares a son with and 21 savage, some may call Amber Rose a gold digger for always dating some rich rappers but who can blame her they always after her, Amber Rose is not camera shy and she is not afraid to showcase her goods, she is known for being bold when it comes to fashion as she always steps out in figure hugging outfits.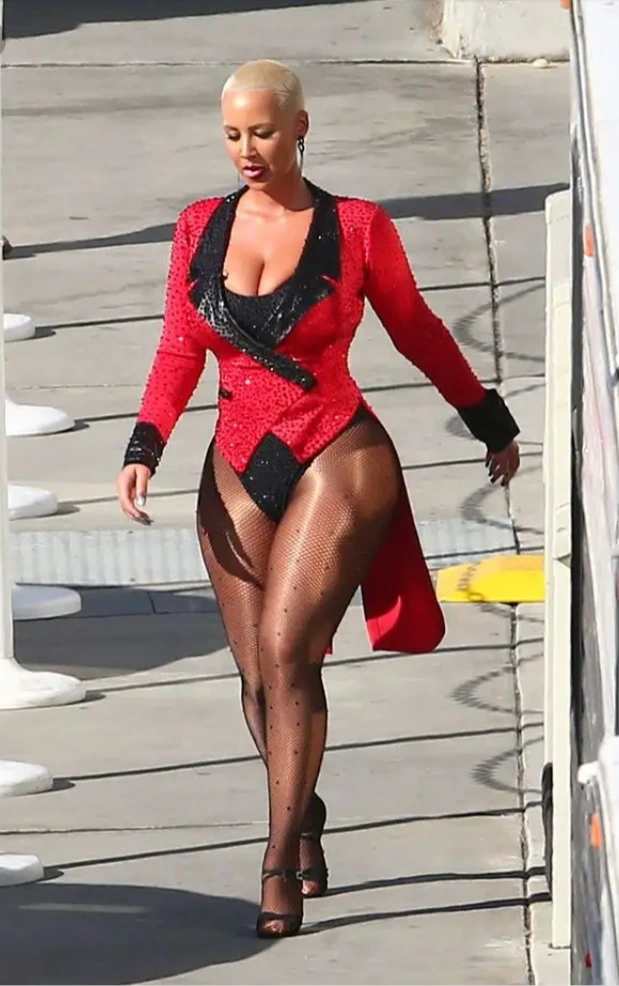 Hate or love Amber Rose but you can't deny the fact that this lady owns her fashion looks and she is not shy at all because looking good is what Amber Rose is all about, Amber Rose is cutting edge in fashion she stays on trend always giving us some of the best looks on the red carpet as she flaunts her style.
Here are some of the hottest looks by Amber Rose that are sure to leave you grasping for air or looking for the perfect words, Amber Rose is daring and bold when it comes to fashion and you have to love this women's fashion sense even if it can be so over the top sometimes, without any further waste of time here is the one the only Amber Rose with her stunning fashion.