I use PiggyVest to save & invest securely. Sign up with my link and get ₦1,000.00 to start your own savings journey - https://www.piggyvest.com/?newref=1&ref=9e430199a40620
Mimi Orjiekwe has put out an alleged email she got from a supposed hired assassin.
In the mail, the man said he had sent his boys to begin to track her and he now knows where she lives and where she spends her time.
He told her a friend of hers wants her and her baby dead and so, the only way she can come out of this is to cough out N500,000.
Mimi then put out the email on her Instagram page boasting she lives in a gated estate and has two private securities. The email and her call out all below…
THE EMAIL THE ASSASSIN SENT;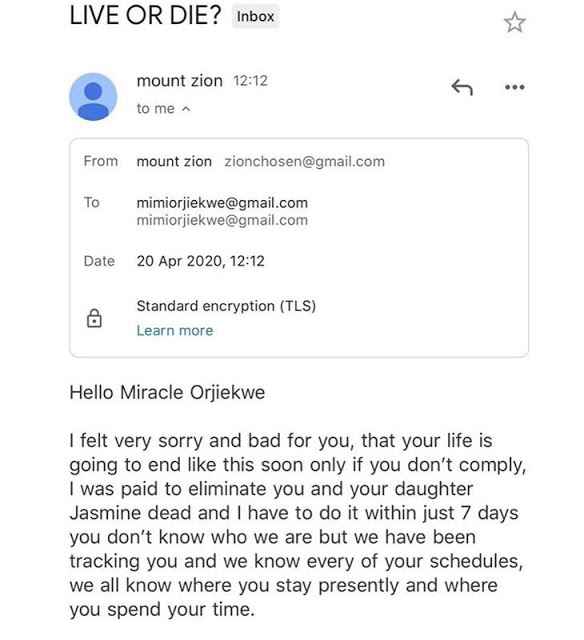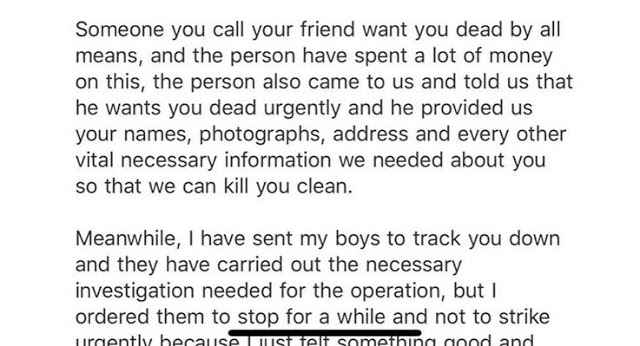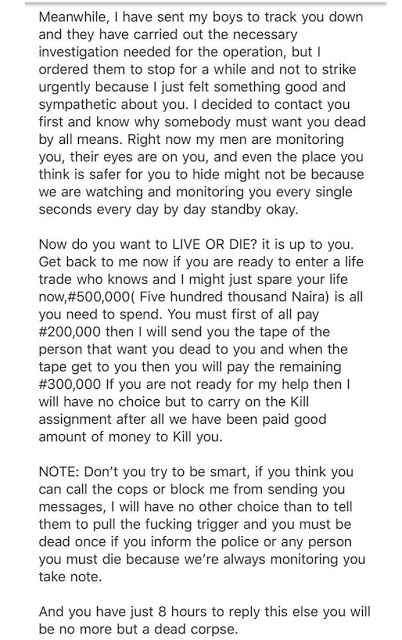 MIMI'S CALL OUT;
'
Quote
'Mr Assassin I know the lockdown hasn't been good but this route isn't the best .. I know you re hungry .. Dm I may just help out.. if Really somebody sent you .. he would pay you well knowing my worth.. and you won't be here threatening me for a little 500k and even negotiating with 200k lol .. Mr baby assassin my name is not miracle actually.. i wanted to reply your email and track you but no need wasting my precious time .. you obviously don't know me .. if you do you would know I haven't stepped out of my house a whole 3 weeks ..I live in a secured estate .. and I ve 2 private securities .. so pls you can come over tomorrow.. see ya !!.. you took my email from my profile .. am sure you will see this.. Take it easy .. is actually Covid19's fault not jasmine and I.. Anuofia.."