Actor Yomi Gold's estranged wife and new girlfriend have clashed while wishing him a happy 40th birthday in style. Both women are obviously trying to outshine each other on social media. Who knows if Yomi Gold is sleeping with both of them.
While Victoria, his ex-wife and mother of two kids kept praying for every Yomi's unfulfilled dreams to come through.
Meenah, the new girlfriend is also not slacking behind… Sharing a photo of her 'baby' and calling him the sweetest man ever, Amenat gushed over the love of her life just to let  Victoria know Yomi is the her man now and nothing can ever change that.
Last year, Yomi's wife Victoria had shared a photo of herself and her then husband saying 'when Saheed was Saheed' and had said she suffered with him for 14 years. They are blessed with two children.
The estranged wife, Victoria also accused him of dumping her and their two kids and chasing an upcoming actress called Ameenat and one other lady.
But today, both Victoria and Amenat her calling for the actor's attention while showering him with praises and prayers.
VICTORIA'S POST LAST YEAR HINTING AT THEIR BREAKUP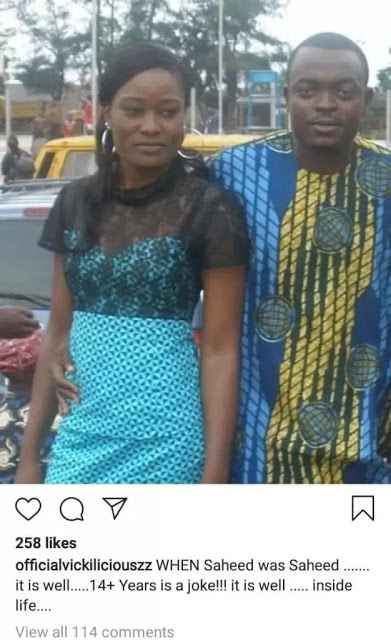 See Victoria's prayerful posts today for him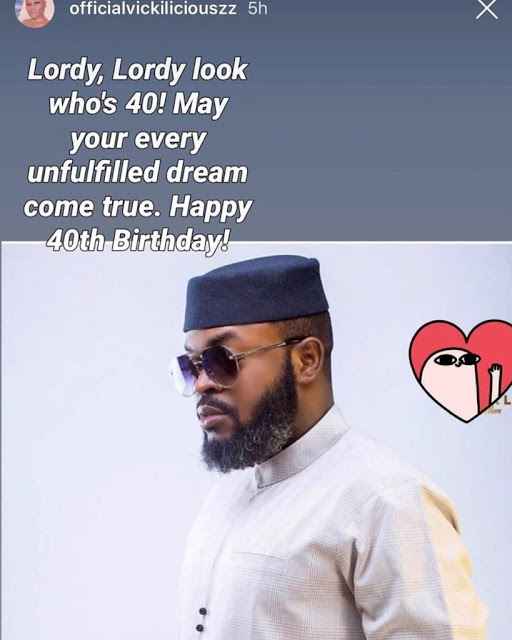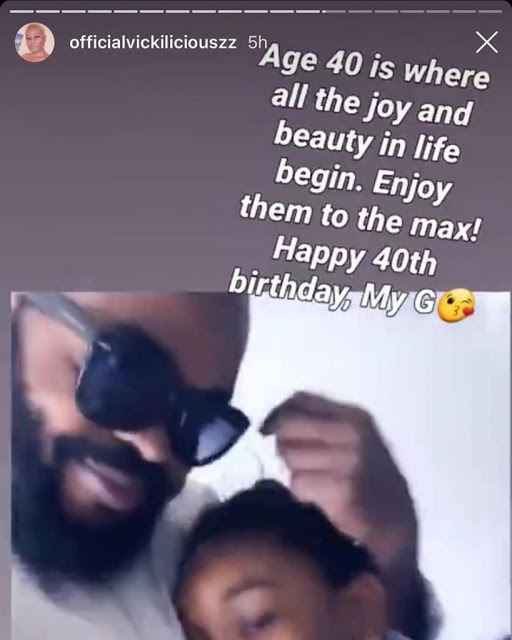 His new girl, AMENAT HITS IN
Got a story? If you've got a celebrity story, video or pictures get in touch with the Dailynaijamode.com entertainment team by emailing us celebritygists@dailynaijamode.com - we'd love to hear from you.