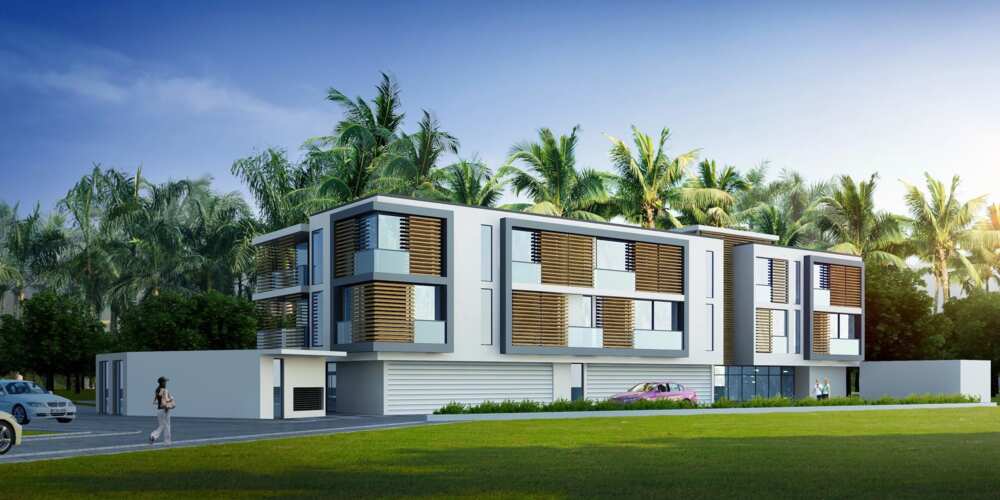 Nigerian celebrities are not the exception, and they also like to enjoy their lives to the full. They are ready to give vast amounts of money for some prestigious place to live in, and the state is humoring this fancy of actors, singers, and people of serious business. There are a lot of unique areas created for those people who are ready to pay impressive sums for the prestige, exclusiveness, and privacy.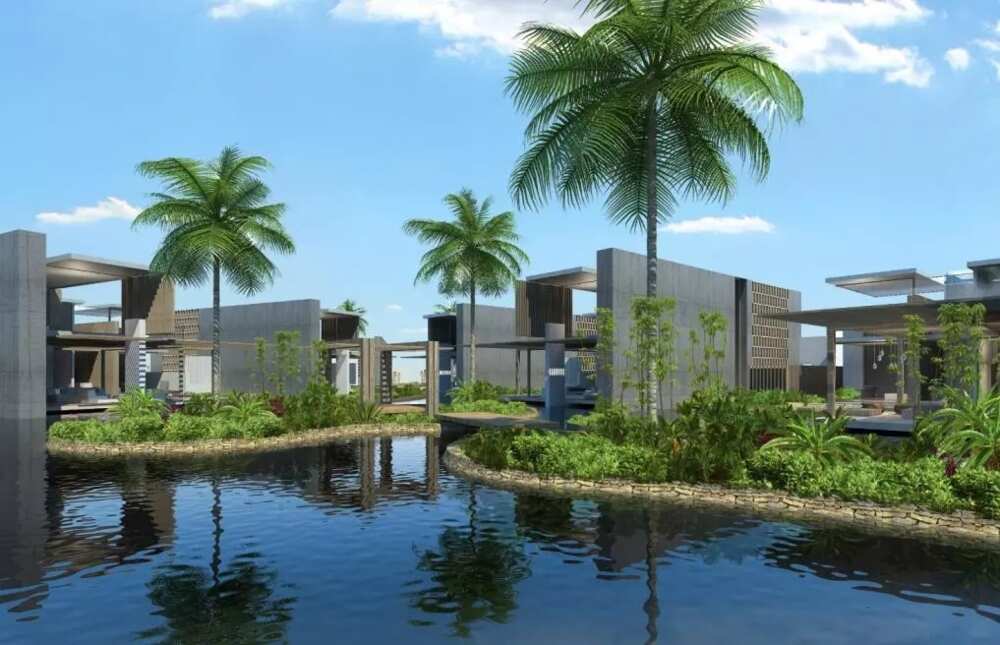 Banana Island is a place where only the best people can afford themselves to live. Those who are eager to settle there have to satisfy all the unique requirements. So you can understand that there is a real queue of Nigerian stars that would be glad to buy a house on this isle.
LINDA IKEJI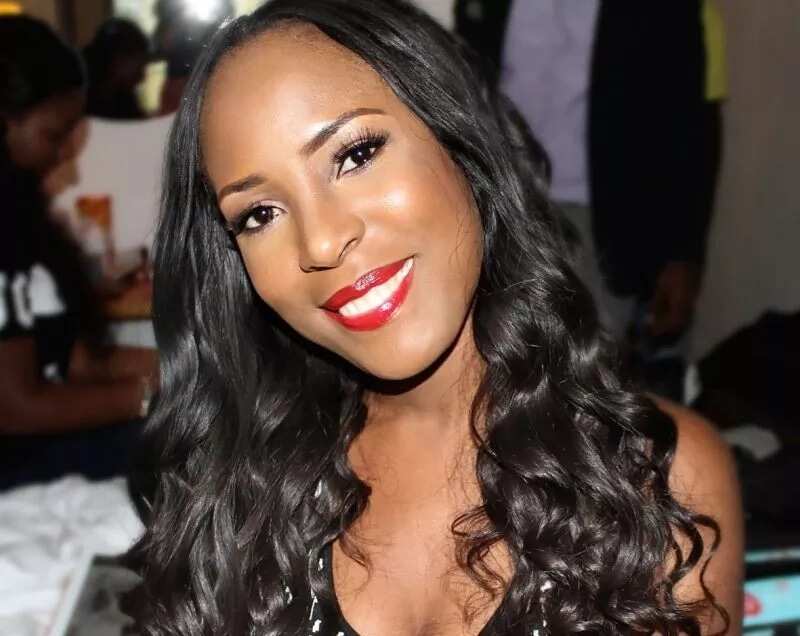 This famous and quite notorious celebrity is a real businesswoman and blogger. She once shared with her fans her pipe dream, which was to live in her own private luxurious house somewhere in a posh place. And a bit later, she told the people that this dream finally came true. She said that she finally got her own house, accumulating all the necessary money herself. Linda added that she is very proud of her and wished every woman to become so independent and self-confident. Later the photos of her new purchase were posted to the Internet, and we all should agree that the house of the lady is excellent.
KOLA ABIOLA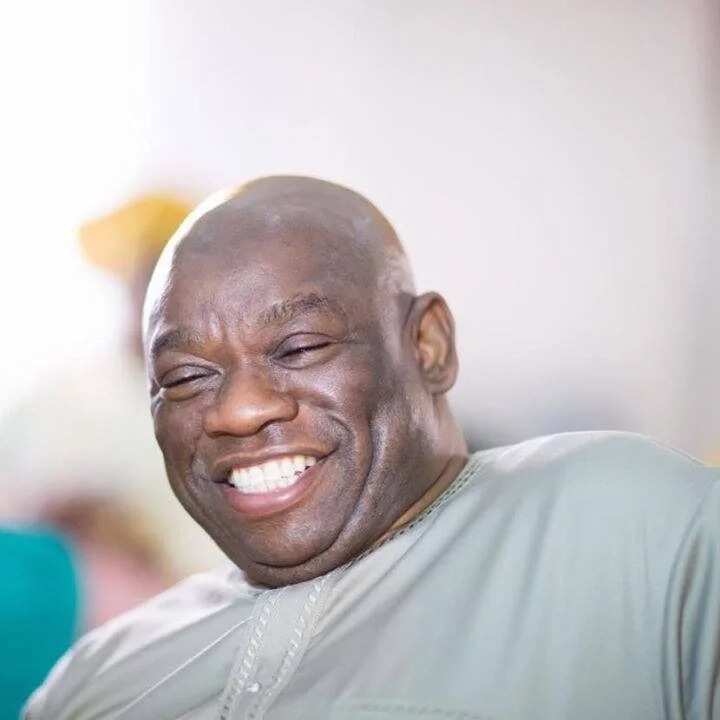 The son of a famous politician is a successful millionaire himself. He prefers to live in an unpretending and frugal way. He very carefully guards his reputation and calm life of his family. But still, we exactly know that he owns a large house on Banana Island, and it does not surprise us at all. He is a perfect example of a person living in this luxurious place.
Iyabo Obasanjo
Another child of a successful and famous Nigerian politician who is a politician herself. She started her career as a vet but then decided to change the career path and do her best to promote the development and thriving of her motherland. Now, we see that her work is quite fruitful and she can afford herself such an expensive house.
Mike Adenuga
This entrepreneur is one of the wealthiest people in the country. His company is thriving nowadays. He started as a taximan to get money for education and now is on the top. He can be a real example for those who have nothing and want to get all. So, he is a shining instance of the Banana Island dweller: successful and all-powerful.
Sayyid Dantata
A son of the rich father. His father was the wealthiest person Nigeria about 50 years ago, and his son considerably continued his path. He is a prosperous owner of some progressive firms and companies.
Diezani Alison-Madueke
The first lady, who became the OPEC leader and an accomplished politician. Once, she was the heart and soul of the scandal concerning money embezzlement, so her mansion on Banana Island was the matter of heated arguments of people. But still, the facts speak for themselves.
Bola Ahmed Tinubu
Another politician who started his career as a businessman, but then decided to go to politics. So, he succeeded in becoming a governor in his own country. Once he was awarded as the best politician in Nigeria, he is also a very wealthy person who decided to join all those dwellers of Banana Island.
Aliko Dangote
This businessman is one of the wealthiest people, not only in Nigeria but in the whole world. He is repeatedly appearing in all possible lists of the most prosperous human beings. The man is also a famous philanthropist and benefactor who gives enormous sums for the development of his own country.
Tundun Abiola
She is a sister of Kola Abiola, and she also succeeded in this life. She started her career in the USA and later decided to move to her motherland. She is a famous lawyer who also prefers to live without intervention into her private life by all journalists and other mass media. She also prefers to live on Banana Island.
So, here you see nine brightest dwellers of Banana Island. Of course, the list is not finished, because there are much more people who own the real estate in the region. Would you personally like to have a dwelling in this area? Have you ever dreamt of it?
I think it is a real dream of every Nigerian citizen to be given a chance to live just not far from Nigeria's most successful and famous people! Now you know who these happy people are – wealthy Banana island-dwelling owners. Never stop dreaming as once your wish may come true; it is just needed to have some patience and at the same persistence.
Got a story? If you've got a celebrity story, video or pictures get in touch with the Dailynaijamode.com entertainment team by emailing us celebritygists@dailynaijamode.com - we'd love to hear from you.