Some call it to show off others call it eating life with big Spoon. But today do you give me a name which is called hard work. Most Kenyans feel like someone did something wrong in order to gain their wealth.
Yes, not every wealthy person acquired his or her wealth the right way but most of these people you see out here driving big cars actually worked tirelessly day and night to ensure they live a comfortable life.
Today we are looking at 6 female Kenyan celebrities who are actually rocking with the most expensive vehicles in the streets of Nairobi and its outskirts. Below is the list of the gorgeous ladies who have made it in life and are eating the fruits of their minds.
1. Akothee
Akothee is a well-known musician both in Kenya and around the globe. Apart from music he is also an entrepreneur who has ventured into traveling and tours. She is a mother who works tirelessly to ensure that her beloved kids grow up lacking nothing in life.
2. Analisa Muigai
The Keroche breweries heiress he's an entrepreneur in one of the hard-working women in this country. Apart from having a rich background, she worked extra hard to maintain they are life standard.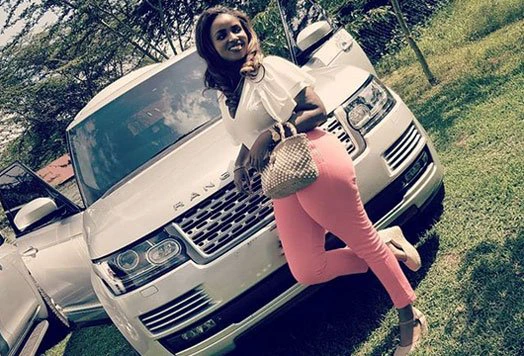 Unlike many other rich kids who are brought up in a well-off family would attend to Splash their money doing things that are not right she is totally the opposite of that Analisa has instead mastered the art of investing.
3. Huddah Monroe
Monroe a Kenyan female entrepreneur who has ventured into the beauty industry. Monroe has a wide range of beauty products. As we all know women with beauty there is nothing that can beat them on that.
It is from this product that Monroe gets her money is from it is now her choice to decide how to use the money. Living an expensive lifestyle is one of her choices and that is a new exemption to luxurious cars.
4. Betty Kyalo
Betty is a Kenyan female Media personality. She is in fact one of the most celebrated female Media persons in Kenya. Apart from being a media personality, Betty is also an entrepreneur who has ventured into the beauty industry.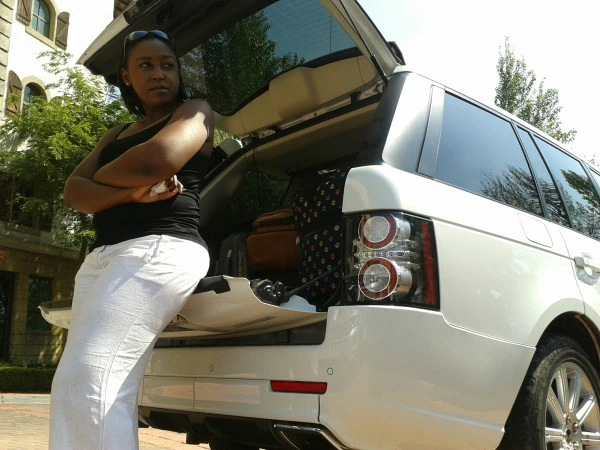 Betty owns one of the most luxurious barbershops and salons in Nairobi city County. With such kind of a business would you still be asking the source of someone's money?
5. Vera Sidika
Vera Sidika is an entrepreneur who also Ventures or rather deals with beauty products for both males and females. Vera is known for her kind heart and her hard work. She owns a beauty shop that has grown both in Nairobi and Mombasa counties.
6. Doreen Gatwiri
Doreen is also a celebrated Media personality. She is a news anchor in one of the local media companies in Kenya. From her salary, she seems to be enjoying life. During moves around in a luxurious SUV.
Click the link below to join our telegram and watch exclusive videos