There's no denying that Tiwa Savage is one of the of the most accomplished and talented singers around, but many could argue that she is also one of the sexiest entertainers of our time.
If anyone knows how to flaunt their curves and sexy prowess, it's her. Whether she's twerking on stage, filming a steamy music video, or just showing off her endowments in a racy outfit, the "Koroba" singer isn't afraid to put her killer body on display every chance she gets.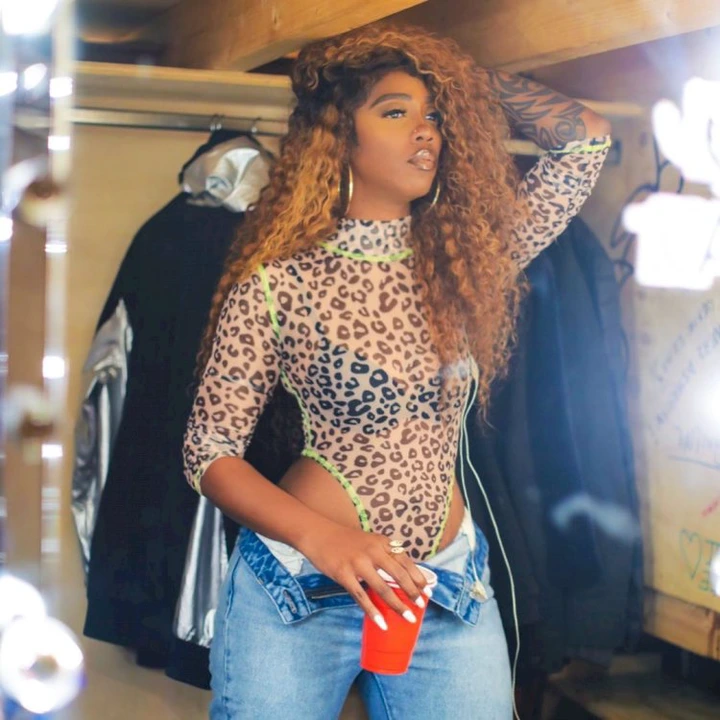 To celebrate the sultry songstress, we've rounded up every single time Tiwa looked incredibly hot, we had to turn up the AC. Ahead, check out some of Tiwa's sexiest moments from over the years.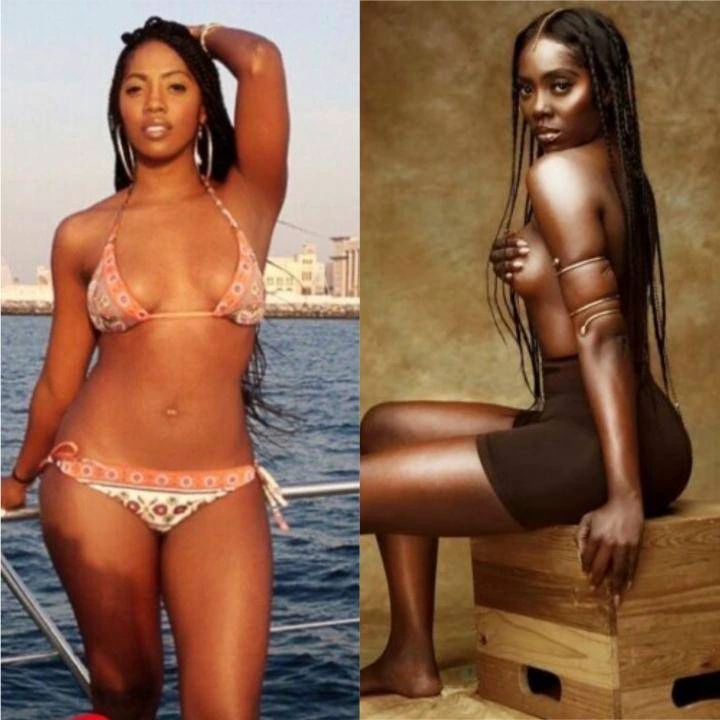 When she showed us she can nail whatever she wears, even a sports trunk revealing the tattoo just right above her hips.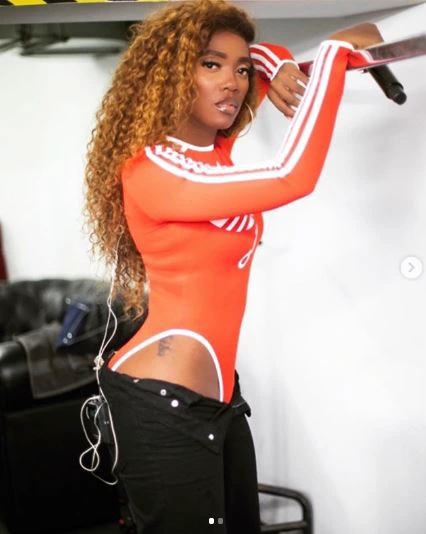 And another image to go with it… Can you spot the Nike Jordan? Don't just focus the butt cheeks.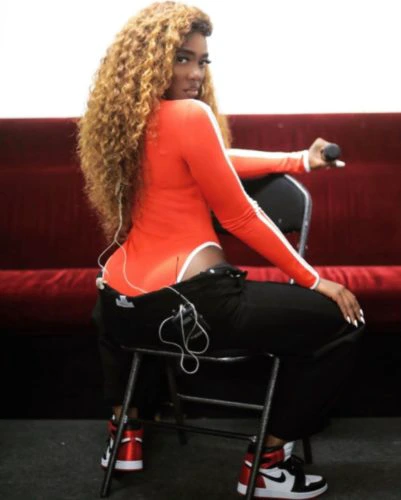 Another image we love to see is the famous 'unlooking' posture while seated with the butt spread out. Yes, you love to see it too.
Don't even think that for a moment she was going to suffer a nip-slip! Don't even think about it. But… here you go.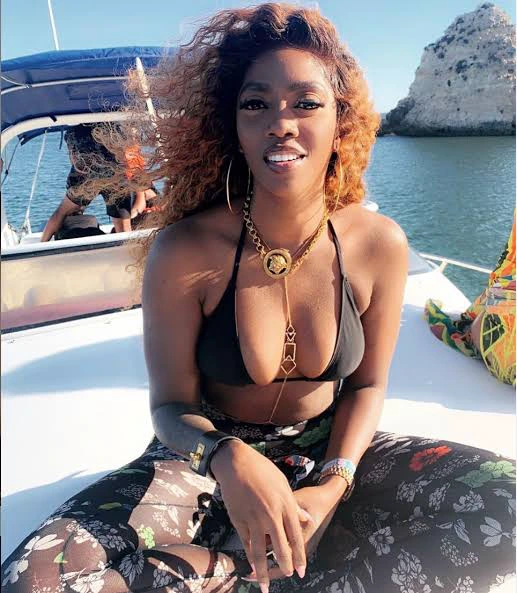 That one time Wizkid couldn't get enough of our dear Tiwa… I mean who wouldn't?!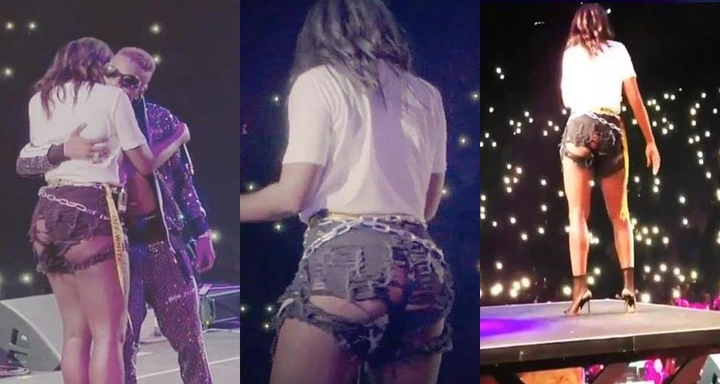 Oh! And that's not all. He went ahead to grab her behind. Like he literary grabbed that behind like he wanted it all to himself.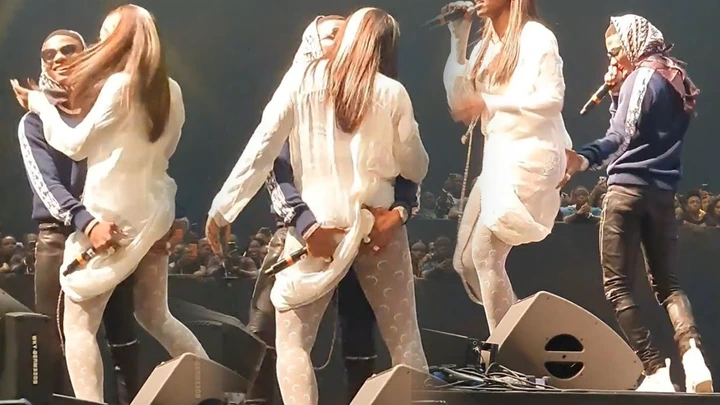 The image below however happens to be a fan favourite. We ALL loved this image though sometimes we fans like to criticize a lot due to severe home training. But one thing we sure love is a star who knows how to boogie down with the fans.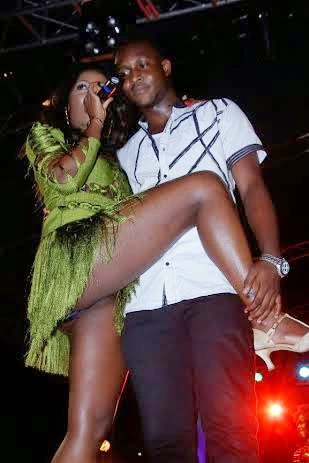 And by boogie down, i mean wine that waist.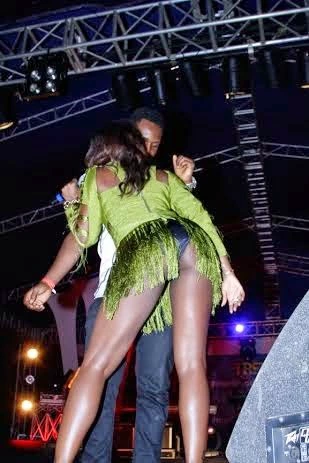 Like really-really GET DOWN!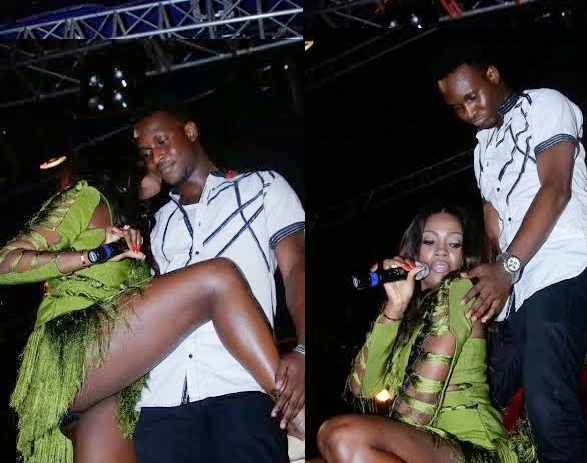 But when she's not on stage serving the fans, she just becomes the sexy Tiwa we all adore.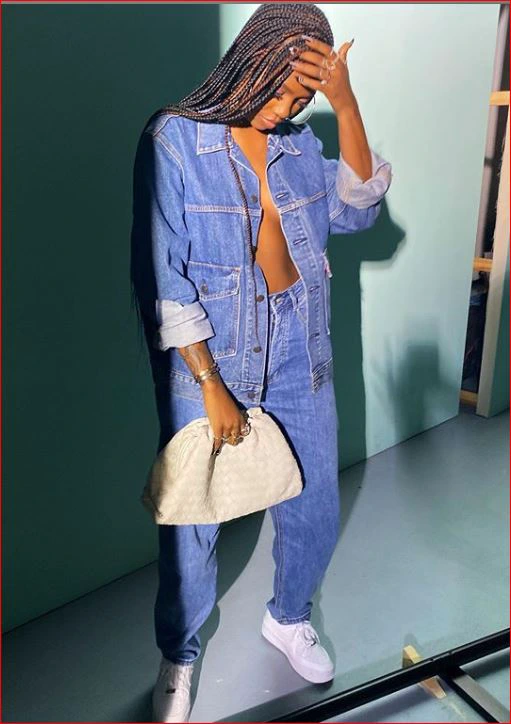 Some white thongs at the beach? We love a sight like this.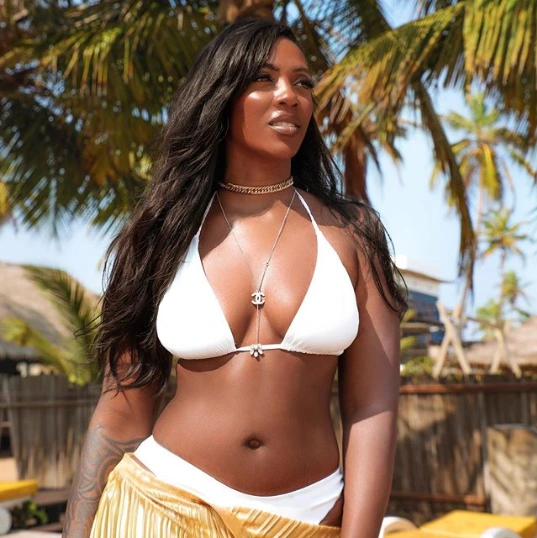 Tiwa still remains our undisputed African queen!
Click the link below to join our telegram and watch exclusive videos