I use PiggyVest to save & invest securely. Sign up with my link and get ₦1,000.00 to start your own savings journey - https://www.piggyvest.com/?newref=1&ref=9e430199a40620


Nollywood started recording the deaths of its practitioners in 2020 with the death of actress Jennifer Omole who passed away on January 3, 2020.

Here are Nollywood stars, who have passed away in 2020, from different tribes and sectors of the movie industry


(1) Jennifer Omole


Nigerian actress, Jennifer Omole, passed on in Spain on 3rd January 2020, at the age of 33. She was buried the following evening at Villarejo de Salvanes, Madrid.

The sad news about Jennifer's death was shared by her close friend and colleague, Uche Ogbodo, on Instagram.

Omole was a member of the Actors Guild of Nigeria, Spain chapter, where she was based although her friends revealed that she recently moved to the United Kingdom. She hailed from Edo State.

Before her death, Jennifer was a movie producer and CEO of JennisFilms Production Ltd. She produced "Stolen Vow" alongside Uche Ogbodo, Jibola Dabo, Daniel Lloyd and a host of other Nollywood actors.

"Stolen Vow" had UK, Spain, and Switzerland premieres with Uche Ogbodo and the late actress as executive producers.

(2) Toyosi Arigbabuwo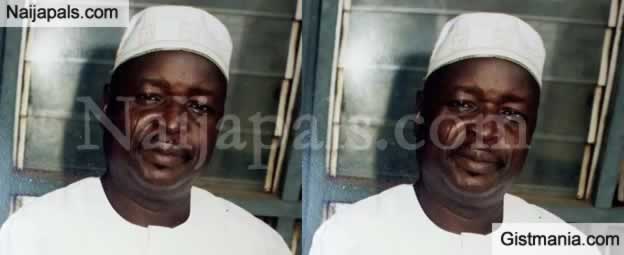 Ace Yoruba actor, Toyosi Arigbabuwo, died January 13, 2020, at his residence in Ibadan, the Oyo state capital, after battling an undisclosed illness for six months.

Arigbabuwo was a veteran actor who featured in many Yoruba movies including Ogborielemosho and Bashorun Gaa, Odun Baku.

He had dedicated his life to the promotion of Islamic religion, especially in Ido local government area where he lived until his death. He was the PRO of the Muslim community in Apete-Awotan-Ayegun and environs in Oyo state.

The chairman of the Muslim Community in Apete-Awotan-Ayegun and environs, Abdulwaheed Amoo, confirmed his death and burial on January 14, 2020.

(3) Frank Dallas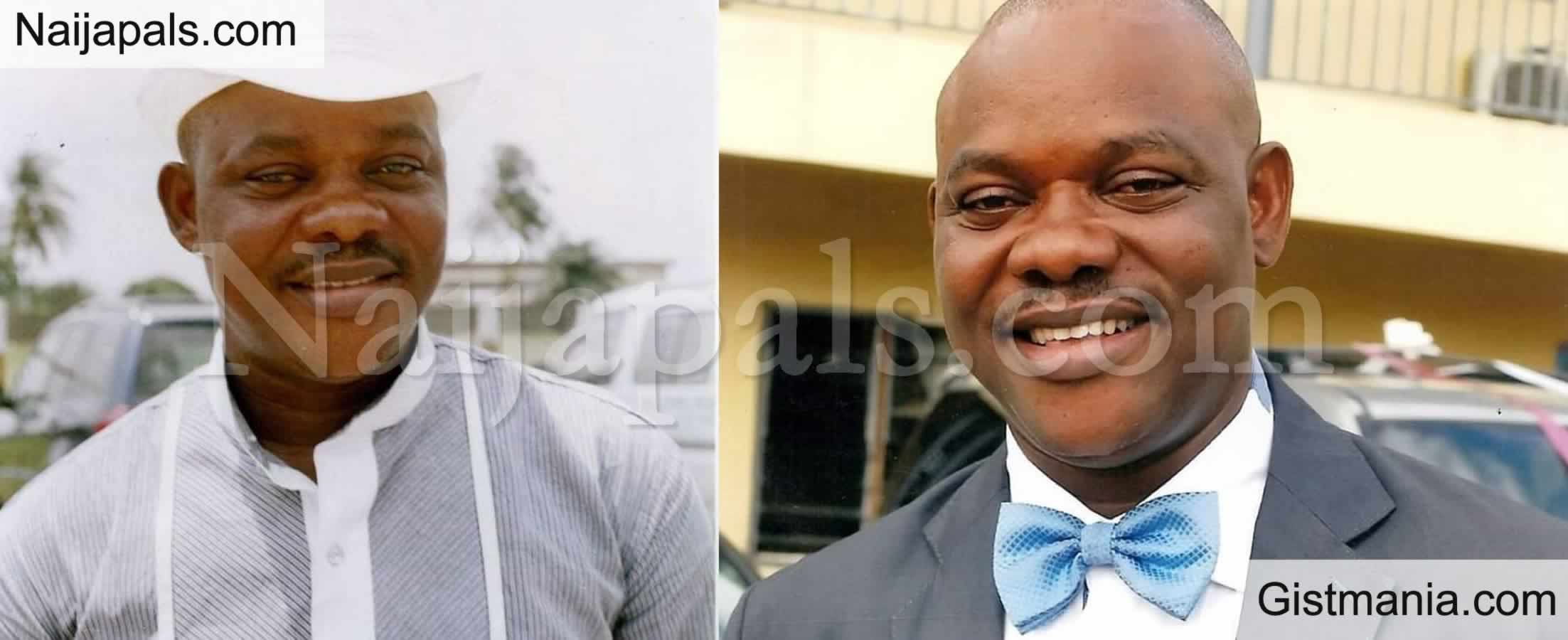 The veteran Nollywood actor and production manager, Frank Dallas died on 19th February 2020 after suffering cardiac arrest in his hotel room.

The actor who was popularly known as "Adedibu" or "Killer" in movies reportedly died in Umuahia, Abia State while attending a summit.

The deceased, who hailed from Ohafia in Abia State was the former public relations officer of the Actors Guild of Nigeria (AGN), Lagos chapter.

Monalisa Chinda-Coker defeated him to emerge AGN national PRO in an election held in 2019.

Dallas, who was renowned for his action roles in Nollywood movies, began his acting career in the early 90s. He often starred alongside Jim Iyke and Hanks Anuku in movies.

Some movies he featured include 'Emotional Pains', 'A Night to Remember', 'Back II Back', 'Blind Love', 'Sweet Love' and 'Hit The Street'.

(4) Kayode Odumosu (Pa Kasunmu)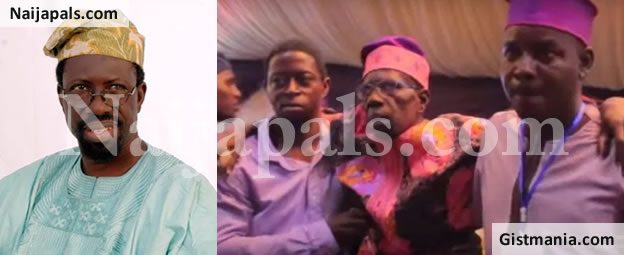 Veteran Nollywood actor, Kayode Odumosu, popularly known as Pa Kasumu died on the 1st of March 2020, after a prolonged battle with heart failure.

The renowned thespian died in a private hospital in Lantoro, Abeokuta in Ogun State.

Born Ilesanmi Olukayode Olugbenga Odumosu in Ibadan on March 16, 1953, the 66-year-old veteran began acting as a teenager.  His debut role was in 1968 in a stage play 'Iyawo Orun'. In 1969, he featured in his breakout play titled 'Omo Ekere'.

Pa Kasumu was a household name in the Yoruba movie industry until he went off radar when he was down with Biventricular Heart Failure in 2013.

In an interview with The Punch in December 2019, Pa Kasumu said that his sickness was of a spiritual nature.

The popular Yoruba actor said all he needed are fervent prayers and not financial aid from well-wishers and well-meaning Nigerians.

He said, "The doctors are just saying their own. They said I had a partial stroke. It affected my left side and to some extent, my sight". In 2017, Pa Kasumu's health worsened after he got back from a medical trip to India.

In 2016, the actor's condition became so serious that members of his family moved him from his home in Abeokuta to his elder sister's residence at Aseese, an Ogun community situated off the Lagos-Ibadan Expressway.

Odumosu admitted that his health worsened shortly after returning from India, where he had gone to receive treatment for a heart-related ailment that also affected his eyesight and memory, in 2015.

Some of his memorable works include Babie Á (2003), Jesu Mushin (2002) and Sàngó: The Legendary African King (1998).

(5) Gbenga Ajumoko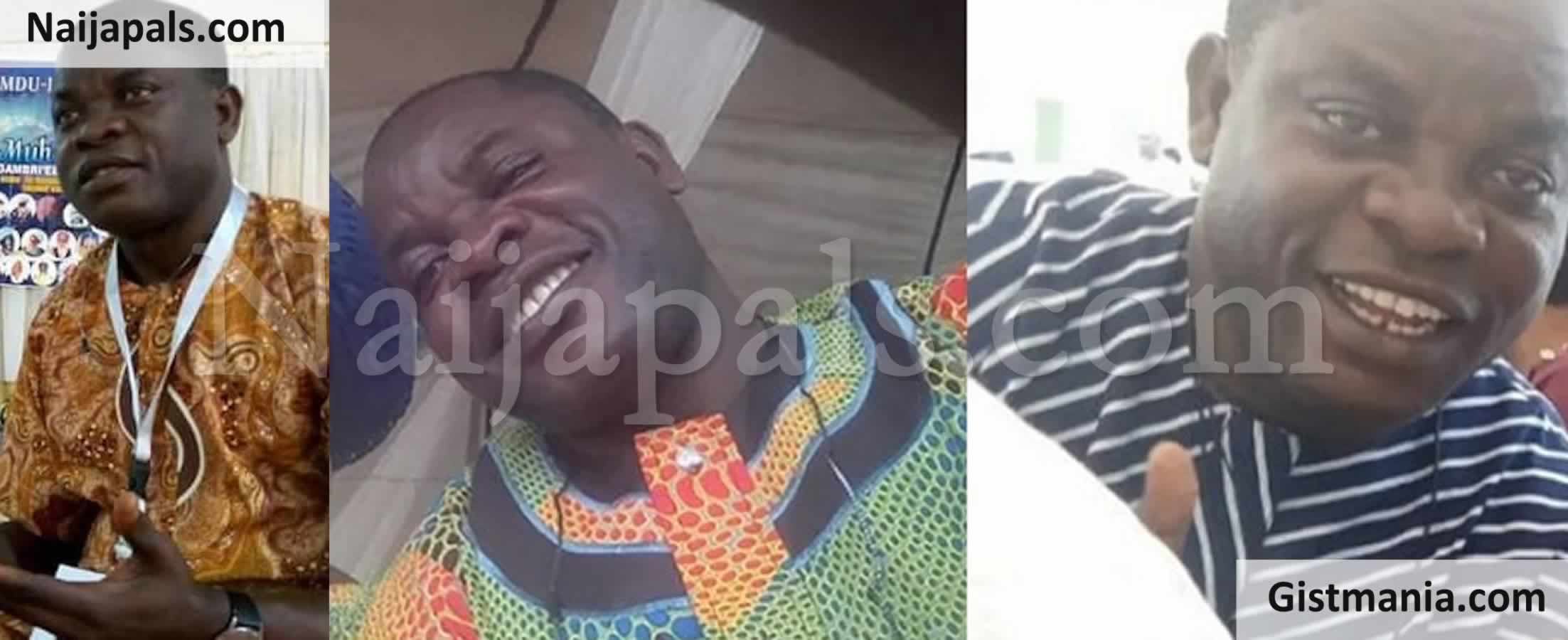 Veteran Yoruba filmmaker and actor, Gbenga Ajumoko died on the 22nd March 2020, after battling with a chronic ailment.

The actor cum scriptwriter was reported to be critically down with a chronic ailment since last year.

For over 6 months, Ajumoko was in a hospital in Sagamu Remo where he was diagnosed with Diabetes and Hypertension.

He solely treated the ailments quietly until things got worsen for him. He was later transferred to a private hospital located at Ibadan Garage, Ijebu Ode, Ogun State, where he died.

Ajumoko worked as a production manager, actor, writer, and movie director before he died. Some of his works include, known Enikeji (2017), Agbere (2017), Yeye Efun, Wound (2019), Ako Okuta (2018).

(6) Alkali Matt


Nollywood actor, Alkali Matt, popularly known as Dareng, died while filming on set on 24 March 2020.

Dimbo Atiya who shared the news of his demise on Facebook said Matt passed on at around 7 pm "suddenly while he was filming on a set for an epic movie in a village near Keffi."

Matt is popular for his role as Dareng in the African Magic series "Halita."

However, controversial journalist, Kemi Olunloyo claimed the actor died because he had contact with someone who tested positive for Coronavirus at the AMVCA 7.

(7) Yomi Obileye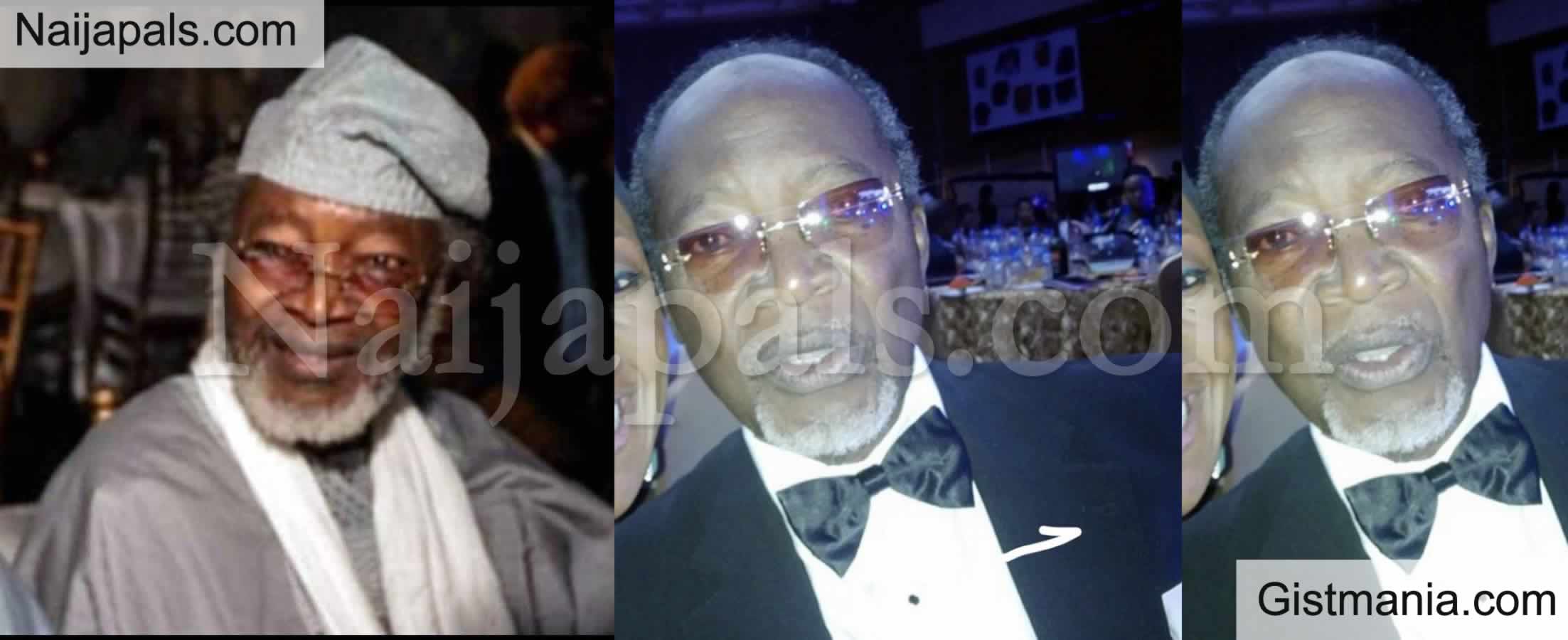 Veteran Nollywood actor, Yomi Obileye died on Friday morning of April 24th, 2020 from an undisclosed ailment.

Obileye was known for Tade Ogidan's movie, 'Hostages' in 1997, and 'Palace', a soap opera which featured Liz Benson, Jide Kosoko, Antar Laniyan, Dayo Adeneye, Jide Alabi, Tunji Bamishigbin.

His death was announced by Nigerian actor and comedian, Gbenga Adeyinka.

Obileye was the elder brother to Taiwo Obileye broadcaster cum actor, known for Chief Daddy (2018) and Tales of Eve: Thanks for Coming (2015).

Obileye played the father's role to Nollywood actress, Funlola Aofiyebi in Palace opera.

Palace, one of the major Nigerian soap operas that dominated the airwaves in the 90s depicted the life of affluence of rich families and the many challenges they faced in keeping up with their status, managing their affairs, and making sure they stay on top.

Palace was aired on Africa Independent Television and directed by Tunji Bamishigbin and his co-producer, veteran TV director cum producer, Ralph Nwadike.

(

Chizobah Bosha Sam-Boye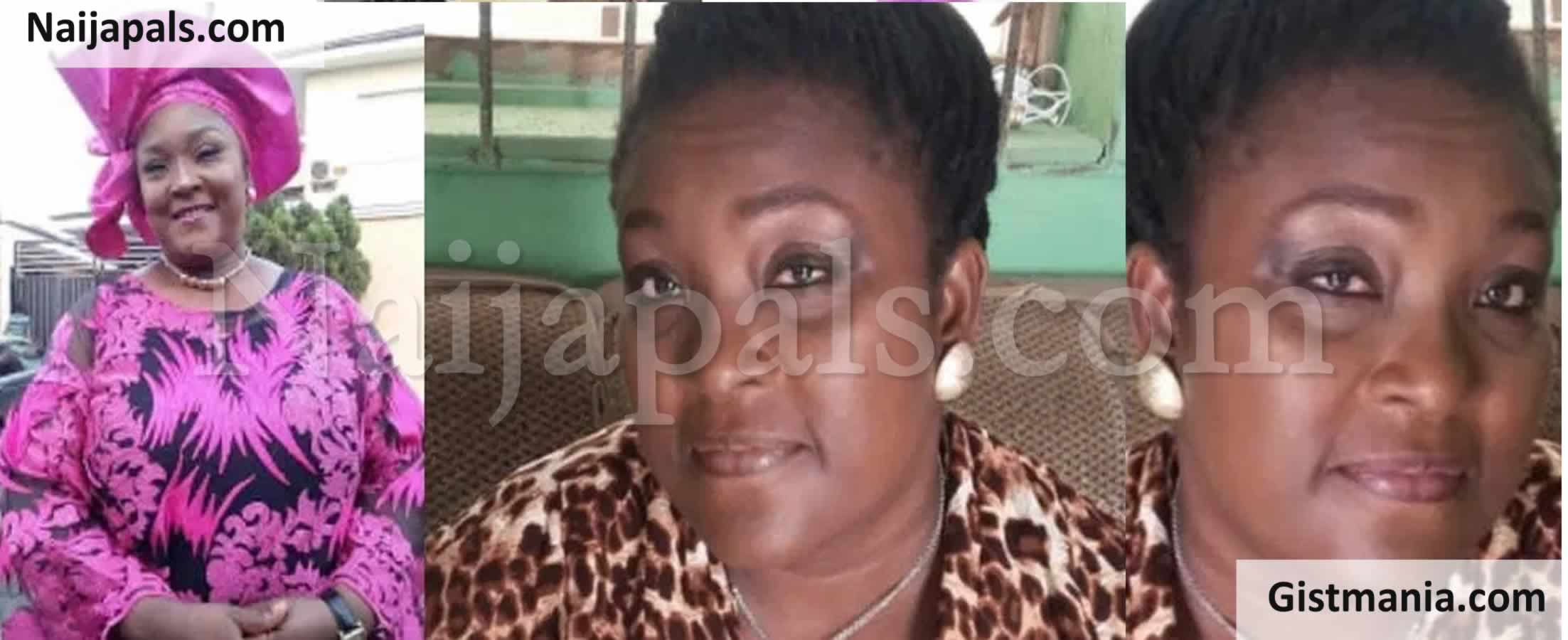 Nollywood veteran actress, Chizoba Bosah Sam-Boye popular for her role in Mnet drama series, 'Tinsel' as 'Aunty Abike' died on Sunday, May 10, 2020, after a long battle with diabetes, stroke and high blood pressure.

Chizoba, who was also a filmmaker and presenter died at the age of 52.

The deceased was married to Sam Boye, and they jointly operated a company called Purple Pictures.

The deceased was a strong advocate for Nollywood Igbo, and would be remembered for her pioneering role in 'Living in Bondage,' 'Checkmate,' 'Scandals,' and others.

(9) Emilia Dike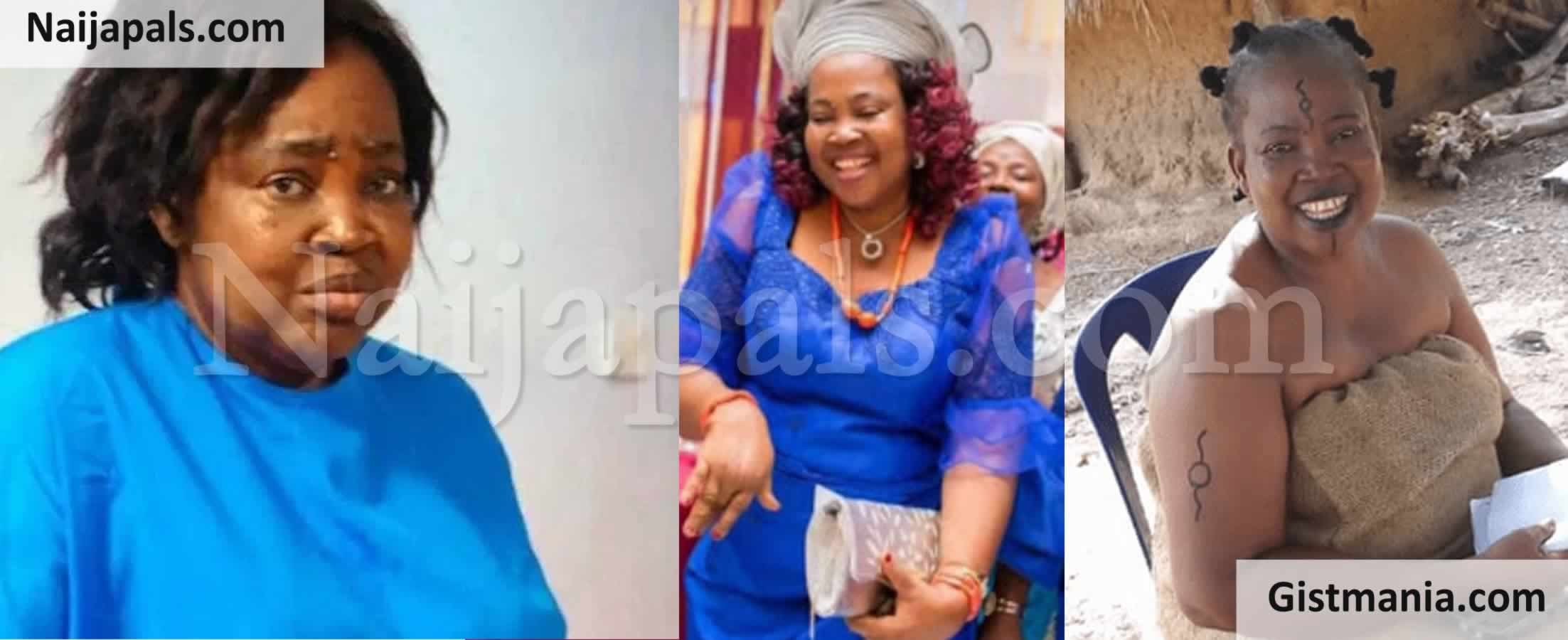 Nollywood actress Emilia Dike died on Wednesday, 21st of April, 2020 in Enugu.

According to Okechukwu Oku, who announced her death, the actress slumped and died.

Oku, who is a movie director broke the news on his Instagram page and lamented why death is so cruel taking good people away.

Popular actress, Uche Ogbodo, also expressed shock over Dike's passage.

"Pls what happened to her, I have an Unfinished project with her oooo , Jesus Christ . Pls what happened?", she wrote.

Dike featured in Nollywood movies such as "Ignorant couples", "Dust of yesterday", "Kings Guard", "Where Money Never Sleep 1 and 2", and many more.

(10) Prince Femi Oyewumi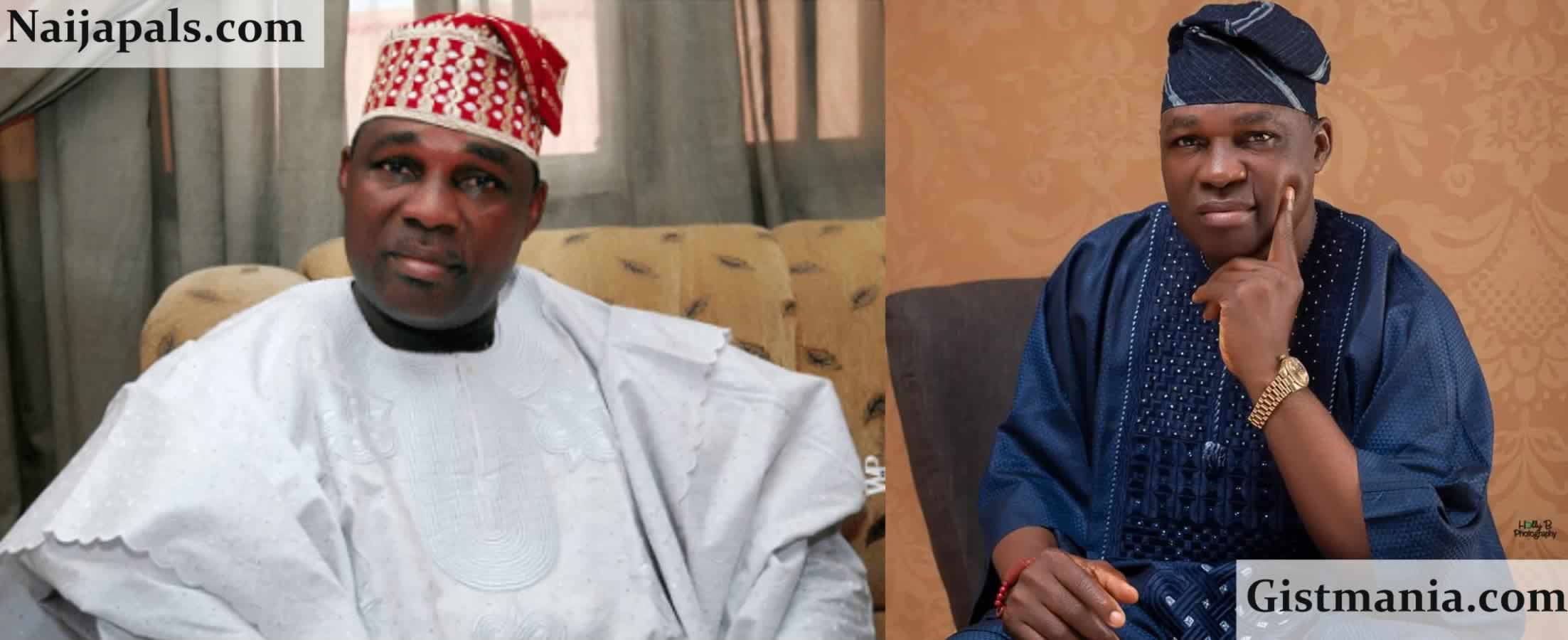 Popular Yoruba actor, Prince Femi Oyewumi, known as Laditi, died on Friday, 23rd of May, 2020, after he was rushed to the hospital on the previous night.

The 51-year-old prince of Soun of Ogbomoso was said to have been suffering from chronic back pain for some months before his death.

Those who watched him in the epics like Ayehoneypot; Koto Orun; Ija Eleye and so on won't find it hard to remember a character called Laditi and his brilliant roles in the film industry.

Femi Oyewumi, an actor and a producer who is a specialist in a stage play, epic, and historic film, started his career in the '80s.

Ogunojalu Ogbomoso was his last work.

However, Ajoke Kosemani, a Nollywood actress close to the actor, described his demise as a great loss to the movie industry in Nigeria.