👋 I'm giving you ₦1,984 in credit! To use it, open the Wish App with my link: https://dl.wish.com/EK23F
10 hottest Eudoxie Yao photos that you need to see right now
If most of today's socialites are hot, then Eudoxie Yao photos show that she is scorching hot. She is an Ivory Coast-born social media sensation who took the internet by storm with her massive backside. She is dubbed the "African Kim Kardashian", but even Kim Kardashian would dream of having the curves Eudoxie has. The hot celebrity has been trending for her size and her controversial love life. She and her boyfriend Grand P do not care about the physical dynamics of their relationship.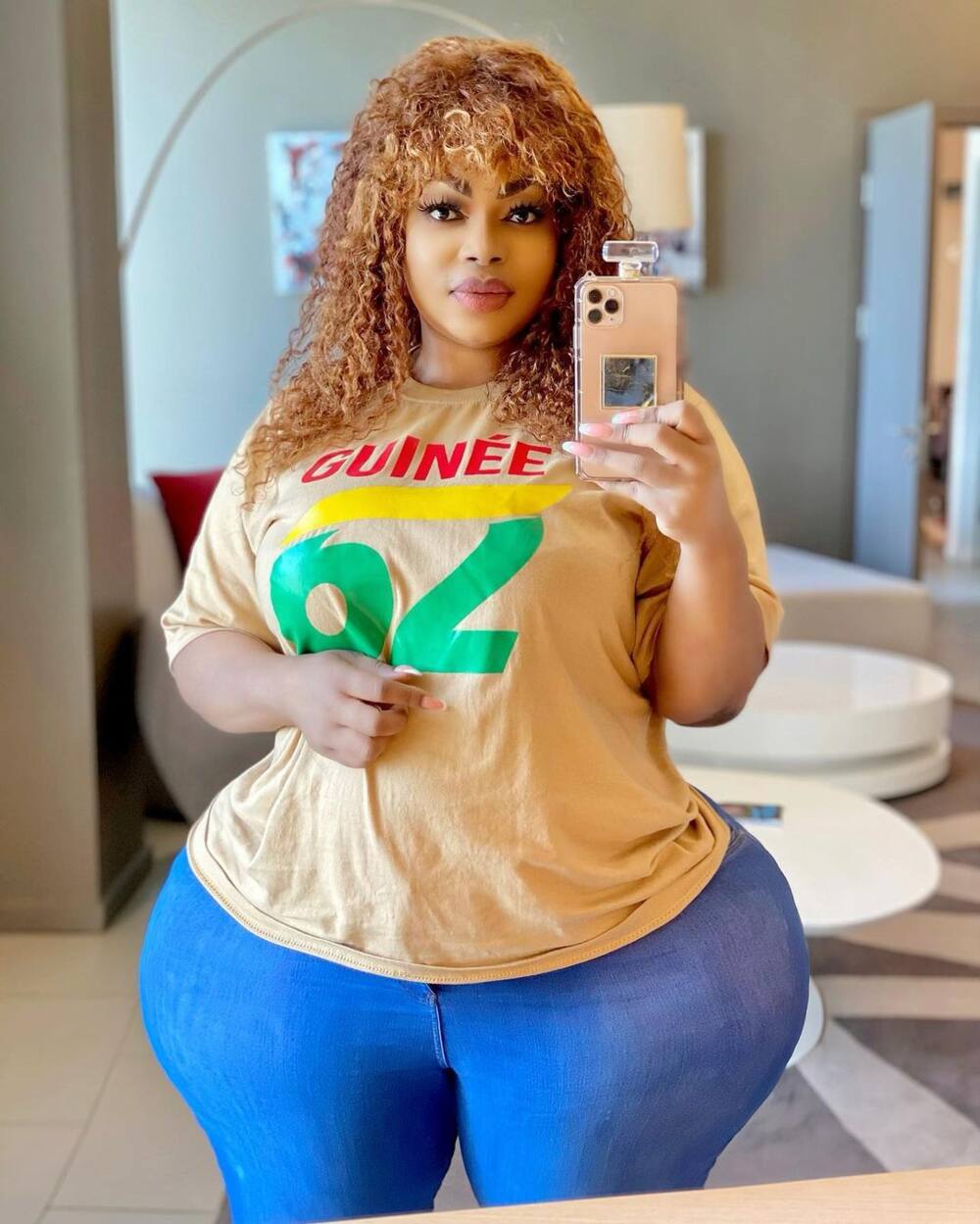 Many people are probably beating themselves, trying to understand why Eudoxie's relationship with Grand P would be considered controversial. Eudoxie happens to be a plus-size model while Grand P's physique is diminutive due to a rare genetic condition called Progeria. However, their love has been strong than the trolls they have had to endure.
10 hottest Eudoxie Yao photos
Eudoxie and her boyfriend Grand P photos trend on different social media platforms as millions of people are still in awe of the relationship. Eudoxie continues to bless her fans with hot photos of herself as well as her boyfriend's. Here are some of them:
1. It's not an hourglass, it's Eudoxie Yao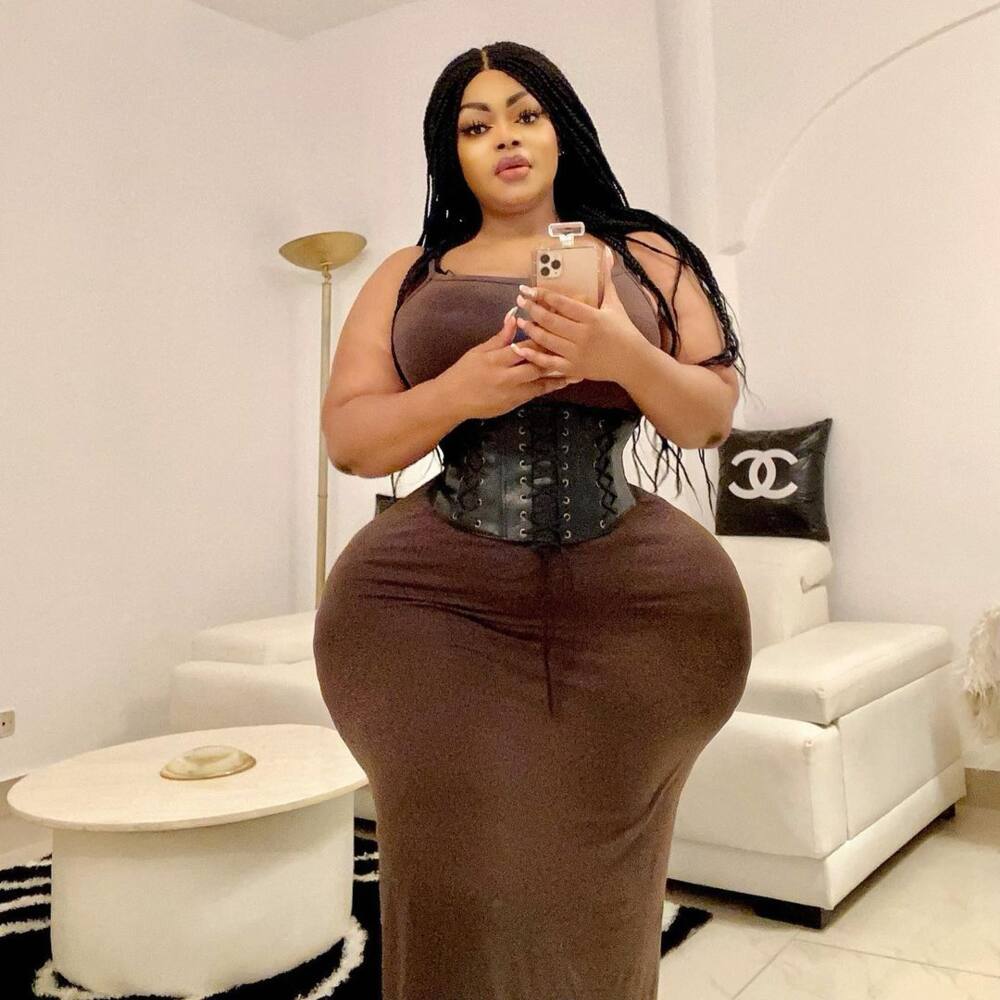 You might never see another human being with a figure close to an hourglass as this one. Eudoxie Yao measurements reveal that she has curves at the right places, making her a beauty to watch. Somehow, she has managed to maintain a tiny waist and flat tummy even as she is a plus-size model.
2. A sight to behold
It must have been a field day for people who love voluptuous ladies.
A question may arise as to whether she has had any plastic surgery to boost her appearance. The socialite has not come out to clear the air about it.
3. Eudoxie posing elegantly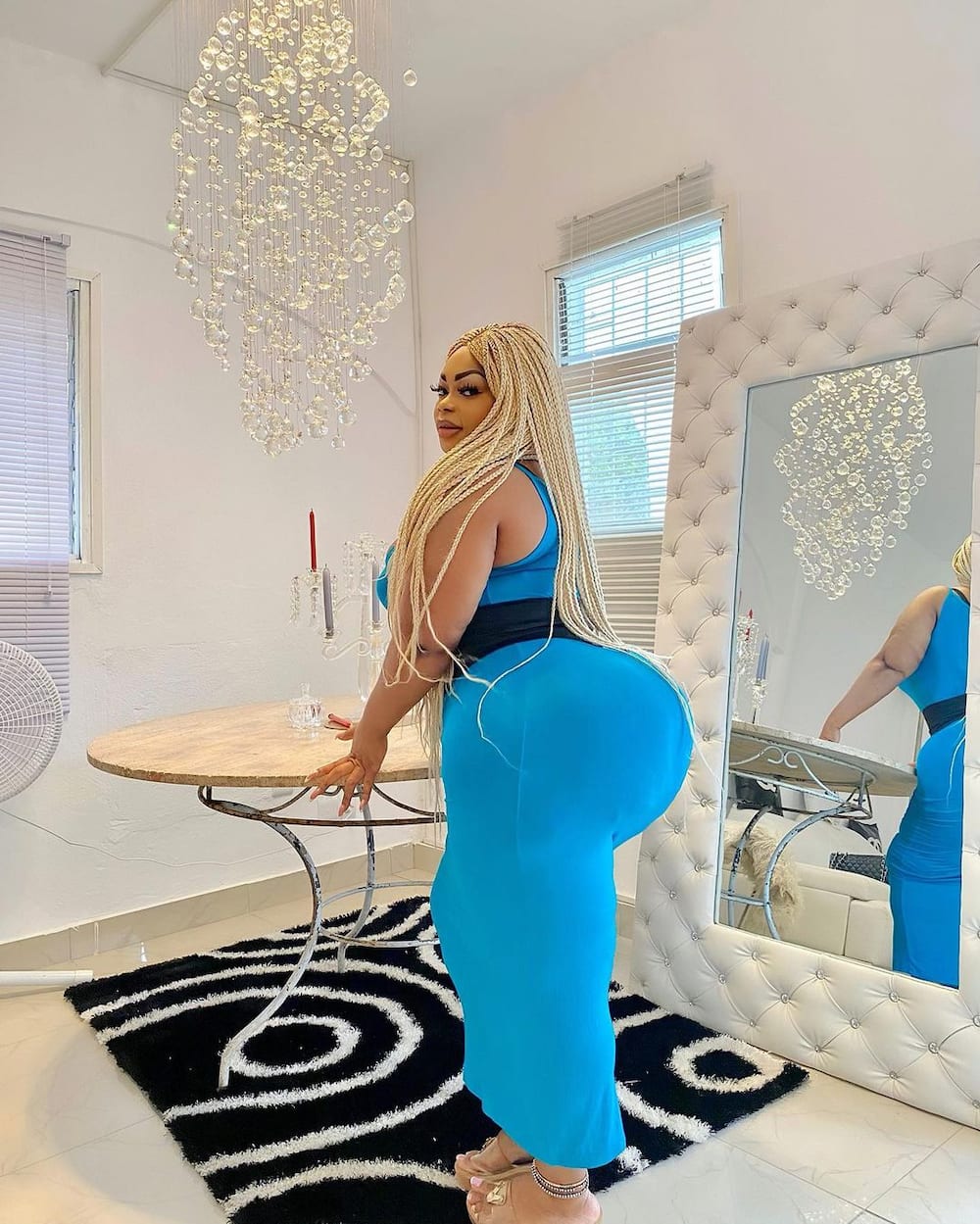 Eudoxie Yao is a plus-size model, and as a result, she knows that her photos must be good enough for magazine covers. This means she has to pose in different positions to capture her body in different ways. This side view shot, for instance, shows how big her backside is.
4. Living the dream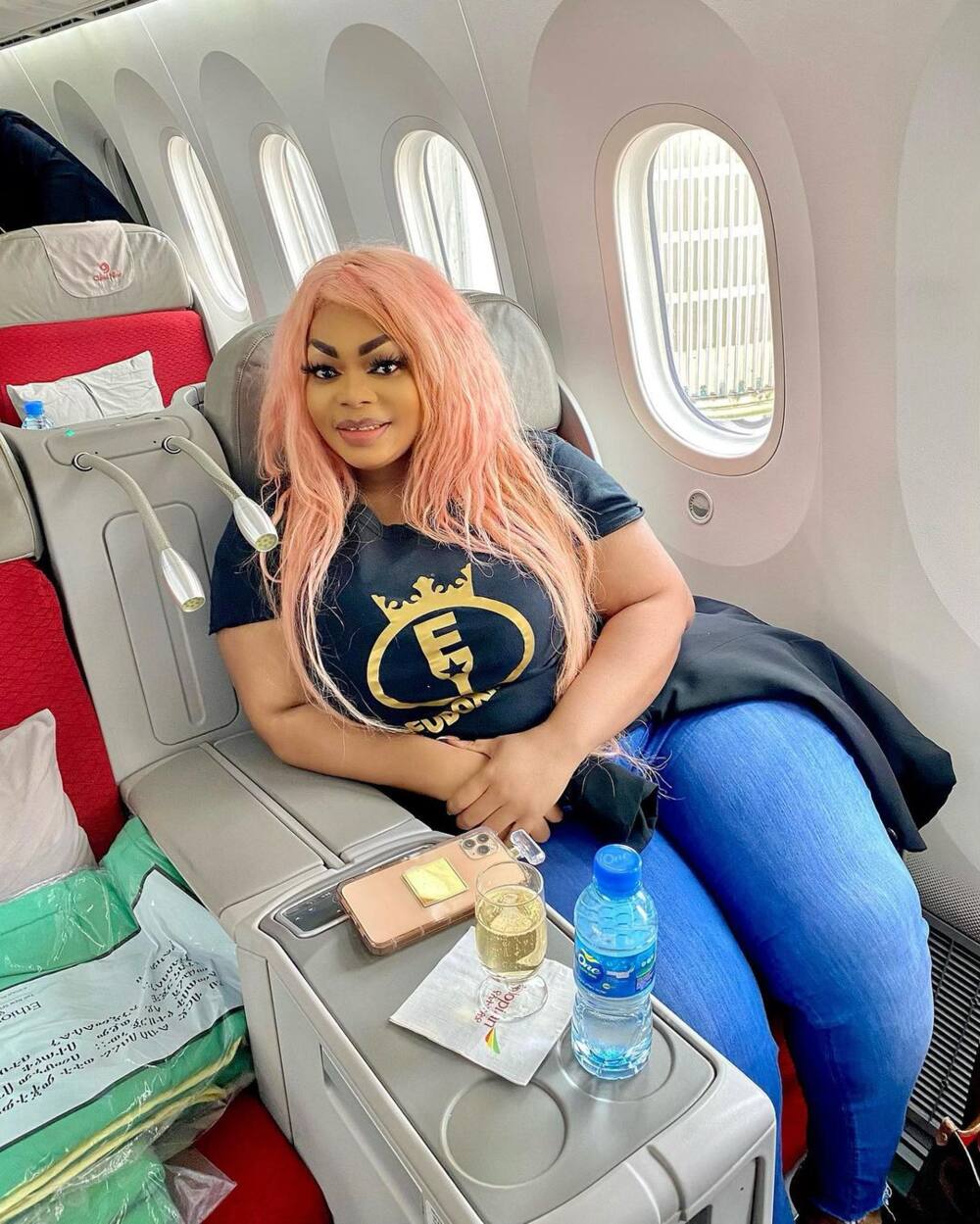 With fame comes money as has been the case for Ivorian socialite Yao who is living her best life. Being a model brings a lot of opportunities, such as endorsements and advertisements.
Corporates will be more than happy to pay her good money so that she can market their products. With that kind of money, she can board private jets, rock designer clothes and enjoy all sorts of expensive wines.
5. Perfect couple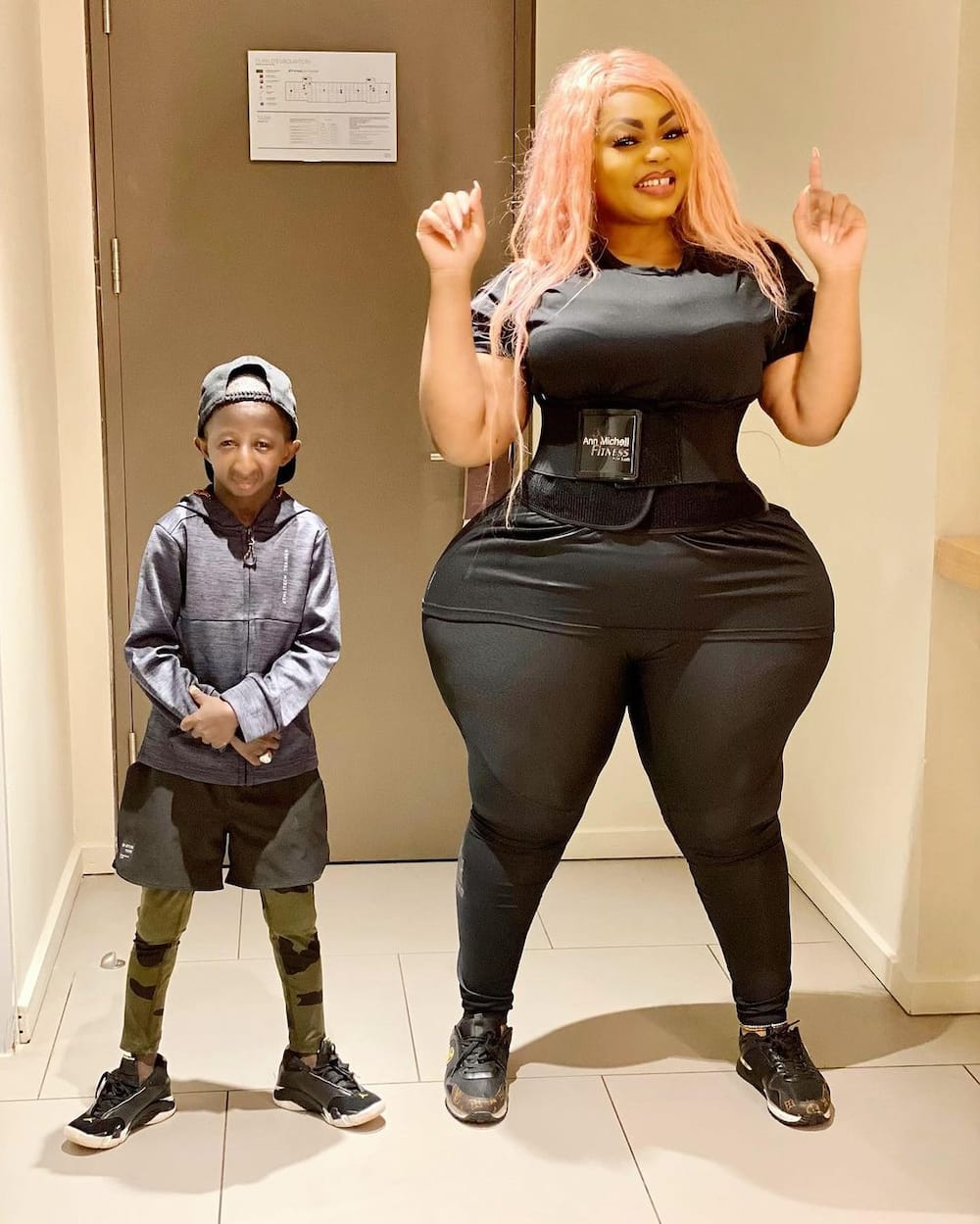 One of the best Eudoxie Yao photos is this one in which she poses with the love of her life. There could never be a more perfect couple than Eudoxie and her man Grand P.
Grand P is the opposite of Eudoxie, and that could be what brought the two together. Eudoxie is huge while Grand P is diminutive, but that has only brought them even closer together.
On this occasion, Eudoxie wore a lovely pink dress that could have only been perfect for a date night. It seems she was headed out for an evening full of fun. Hopefully, she was in the company of Grand P.
7. Too good to be true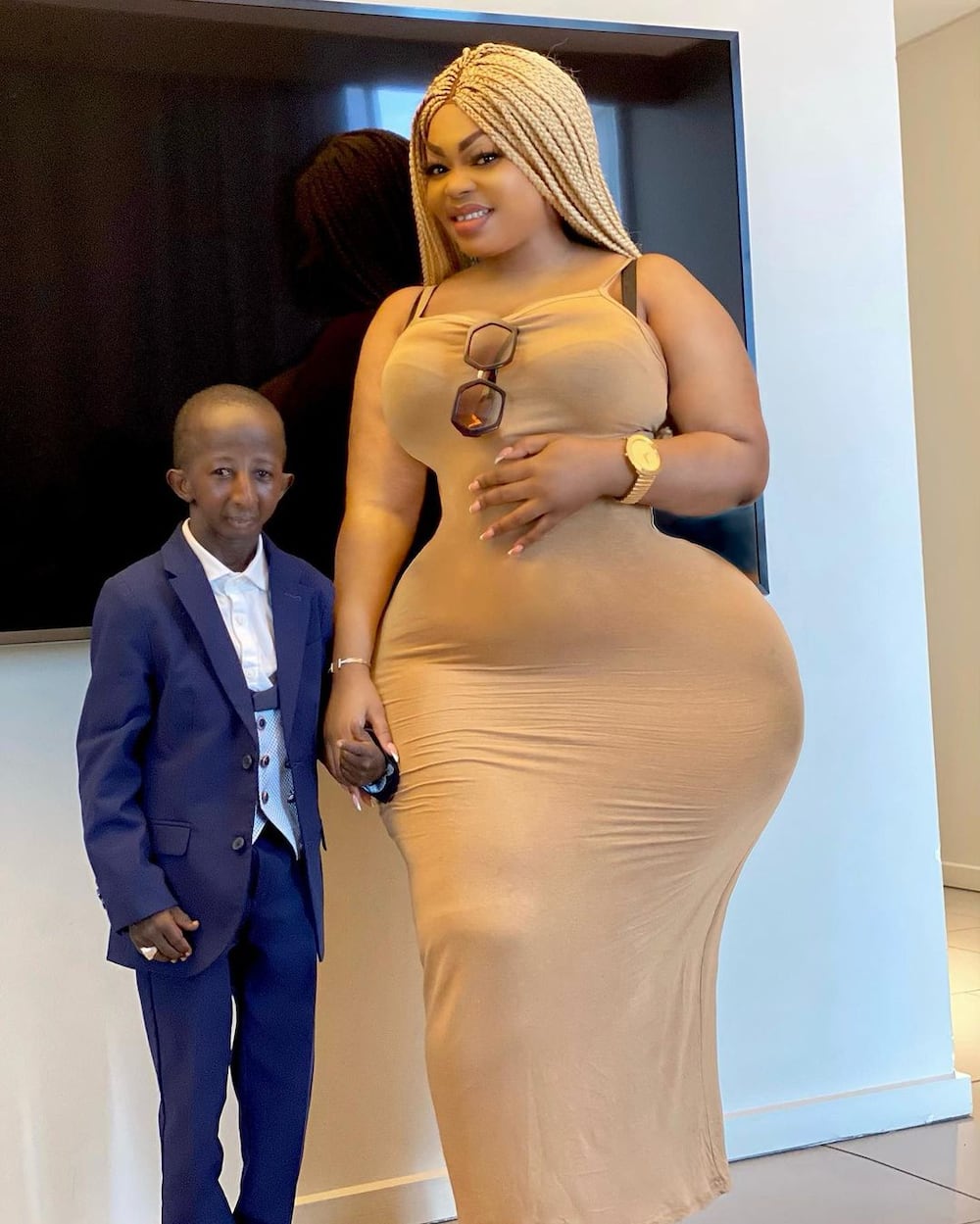 This photo stings those who have not yet accepted that Grand P can land a lady as hot as Eudoxie. Some still insist that the relationship between the two is a stunt for publicity. Eudoxie and Grand P continue making appearances together, putting to shame those who doubted the genuineness of their love.
8. Eudoxie likes her toys big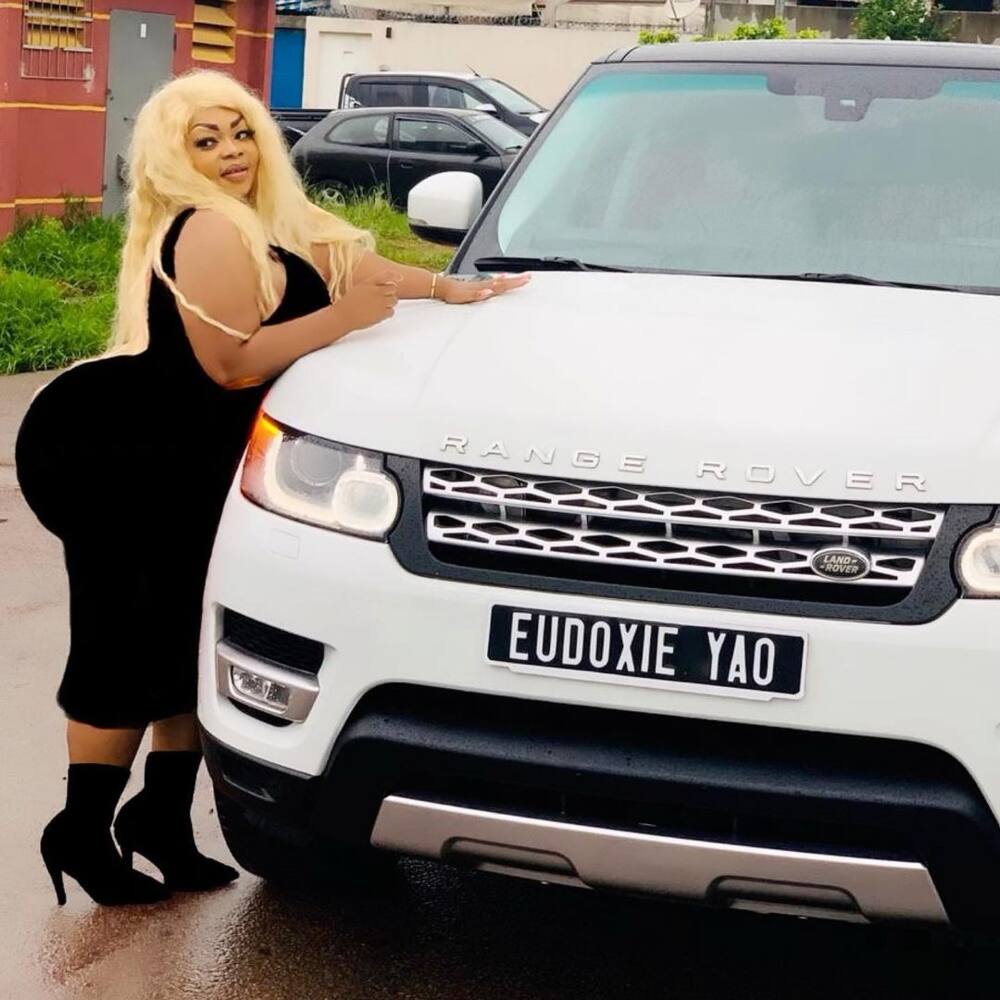 Even though size does not matter in her relationship, it does matter in other aspects of Eudoxie's life. One of those things is her rides. In this photo, she flashes her Range Rover sport whose custom plate is her name. Eudoxie is swimming in money to afford such an expensive car and also shows that she loves big cars.
9. Time for a walk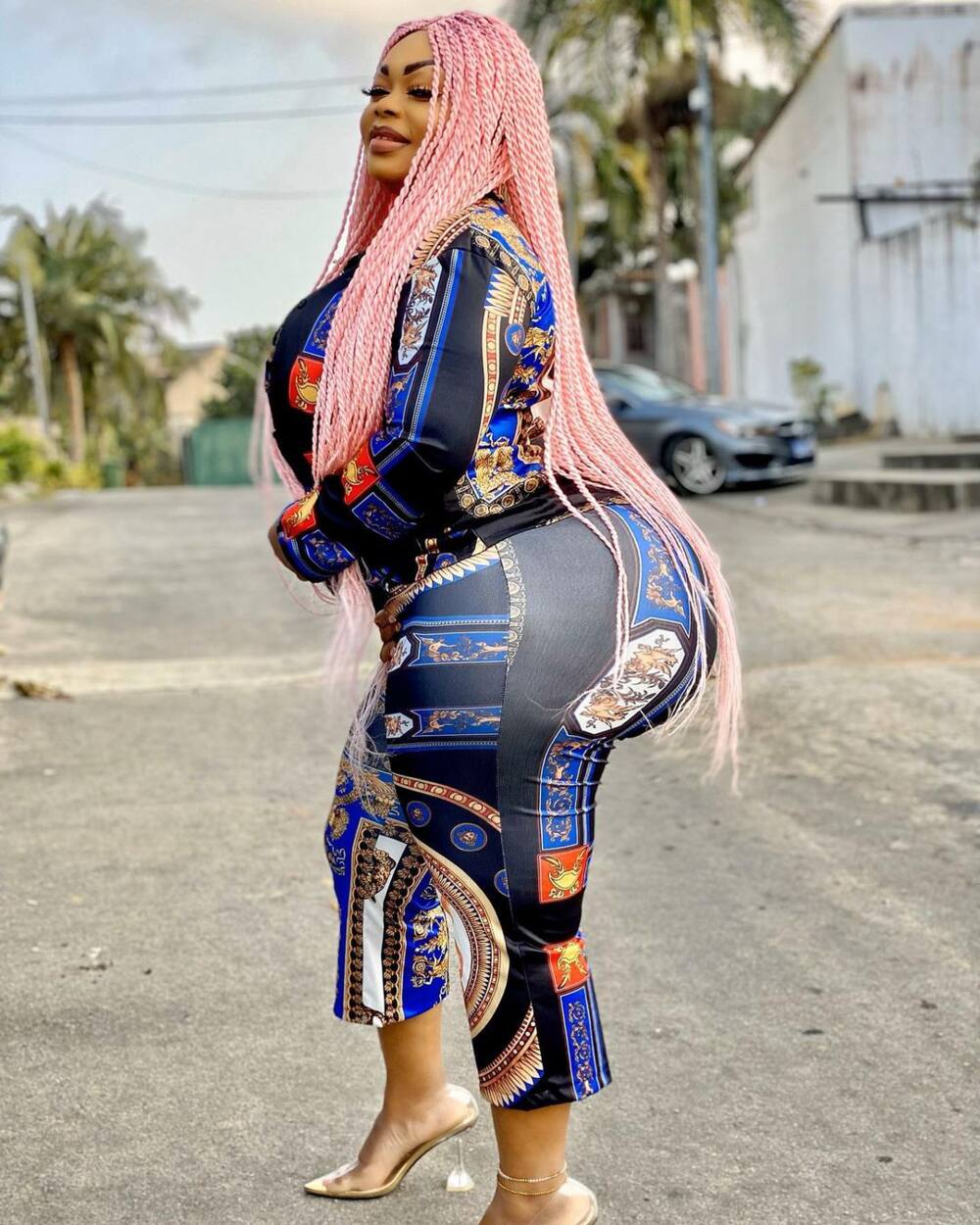 Despite enjoying trips on private jets and riding expensive cars, she also finds time to have a pleasant stroll whenever she can. It is one of the ways she can keep her body fit.
The plus-size model also frequents the gym to work out. She also gets to meet with lots of fans and admirers who request to take photos with her.
10. Party mood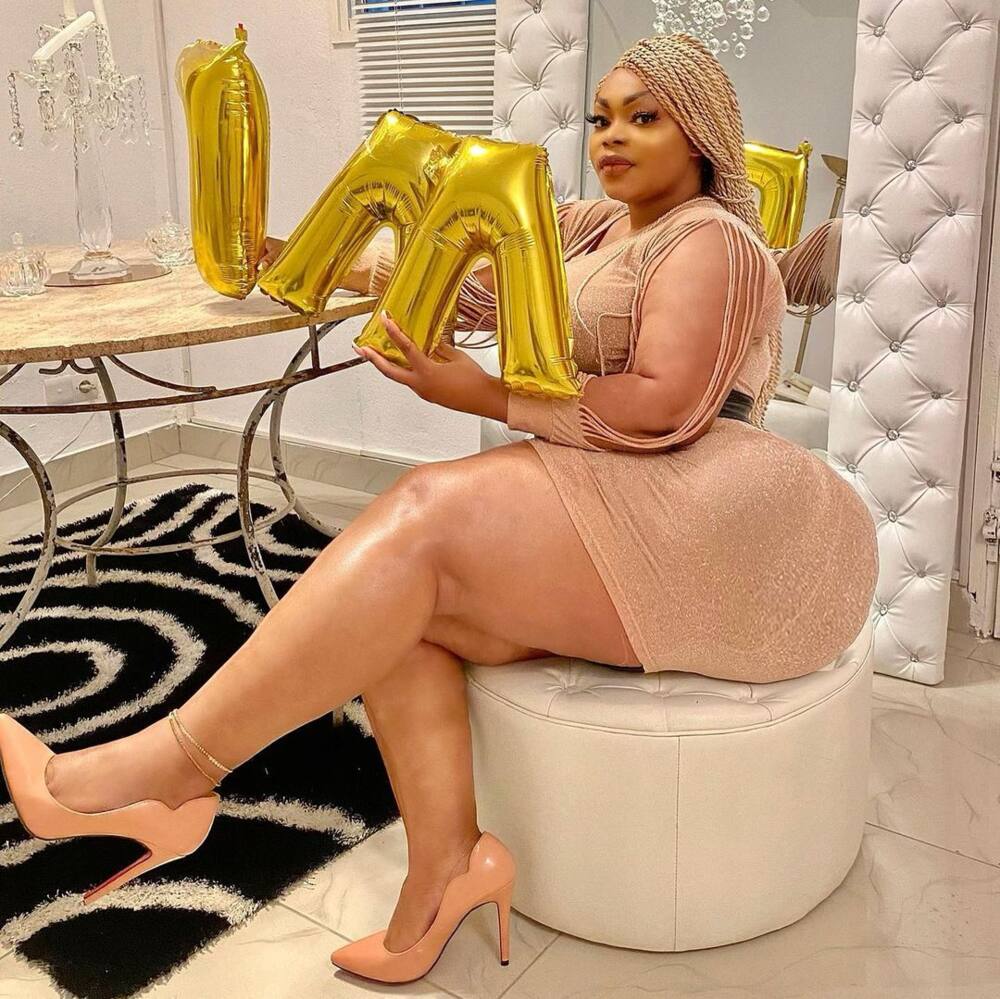 Eudoxie Yao seems to be in a celebratory mood. She had reached the milestone of one million followers on Instagram, and for that, she had to celebrate. It is not a small achievement because it signifies the growth of her brand. She can reach a more extensive fan base and capitalize on it to land more endorsements.
Eudoxie Yao is the Ivorian socialite who brightened the internet with pictures of her curvy body. Her relationship with Grand P has come under criticism that they are doing it for publicity, but she has stood her ground that it is love. Either way, netizens are more than happy to see Eudoxie Yao photos and her boyfriend.
Got a story? If you've got a celebrity story, video or pictures get in touch with the Dailynaijamode.com entertainment team by emailing us celebritygists@dailynaijamode.com - we'd love to hear from you.