fb932ac66fc223fd59172cceeb841d50aed7a9a9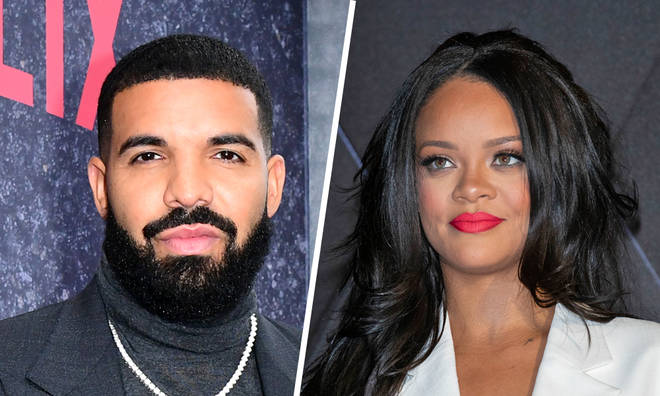 Rihanna and Drake's rumoured relationship was one of the most talked-about pairings in the music game a few years ago, but since then Rihanna has found love with Saudi businessman Hasaan Jameel.
After being asked if she plans on having a baby soon, Rihanna said "I don't think about stuff like that but, I don't know, God's plan". She went on to add, "But I look forward to all of the pregnancy rumors after this interview."
Whilst Rihanna appeared to have accidentally quoted Drake's hit song 'God's Plan' during her response, it didn't stop social media running with the quote and bringing Drizzy in to the equation.
See Zeus B's other Tweets
See Justin Enriquez's other Tweets
Anna Wintour: Rihanna, do you plan to have a baby soon?

Rihanna: God's plan.

She is my spirit animal
See Oghenero's other Tweets
Rihanna also discussed her new album during the interview and when quizzed about when it's dropping she simply said "Pending."
During her interview inside Vogue's magazine, Rihanna confirmed that her next album will be a Reggae project, stating "It's not gonna be typical of what you know as reggae. But you're going to feel the elements in all of the tracks."
"Reggae always feels right to me. It's in my blood. It doesn't matter how far or long removed I am from that culture, or my environment that I grew up in; it never leaves. It's always the same high. Even though I've explored other genres of music, it was time to go back to something that I haven't really homed in on completely for a body of work."